All Playable Minigames in Garfield Lasagna Party
Minigame Monday!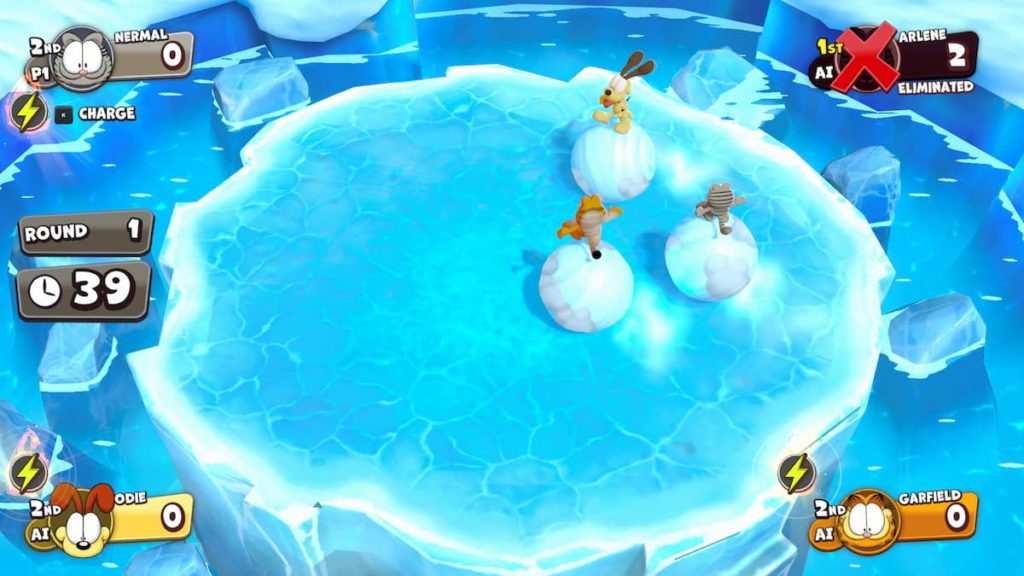 In Garfield Lasagna Party, the lion's share of the gameplay is spent navigating a gigantic board game. But, occasionally, you and your friends — or, if you're like me, you and your AI companions — will be thrown into a variety of minigames. These minigames can be anything from 'it's a friendly snowball fight!' to taunting poor, innocent dogs despite them doing literally nothing to you, and everything in-between.
All Playable Minigames in Garfield Lasagna Party
Garfield Lasagna Party has a whopping 32 total minigames! In addition, each can be played in the game's Lasagna Challenge mode, which allows players to pick and choose their minigame! Here's a complete list of minigames that can be played in each of the game's three modes.
Messy Memory
Forbidden Invasion
Frozen Treat
Dangerous Descent
Presto Pizza
Perfect Profile
Dog Panic
Snowball Fight
Last Lasagna
Catapulted Pie
Dog Dodge
Quick Veto
Snowball Effect
Put a Layer On It
Treasure Hunt
It's Time To Eat
Rodeo Drive
Under The Light
Tick-Tock
Catfish
Go Fetch
Bulk Pizza
It Swings
Catch It
Roll The Ball
Spring Cleaning
Good Boy
Cats' Band
Slice & Dice
Featherweight
Super Cat
Aspiring Artist
As stated, each of these minigames is playable in each of the modes in Garfield Lasagna Party. In addition, based on my experience, each minigame is compatible with four-player gameplay. I didn't personally see any minigames where a player had to sit out for any reason, which I think it's a solid point in its favor.
Related: Opinion: Garfield Lasagna Party is Holy Doctrine
Garfield Lasagna Party is now available for PS4, PS5, Xbox One, Xbox Series X|S, Switch, PC, and MacOS.