All NBA 2K23 Season 3 Rewards
New season with exciting rewards.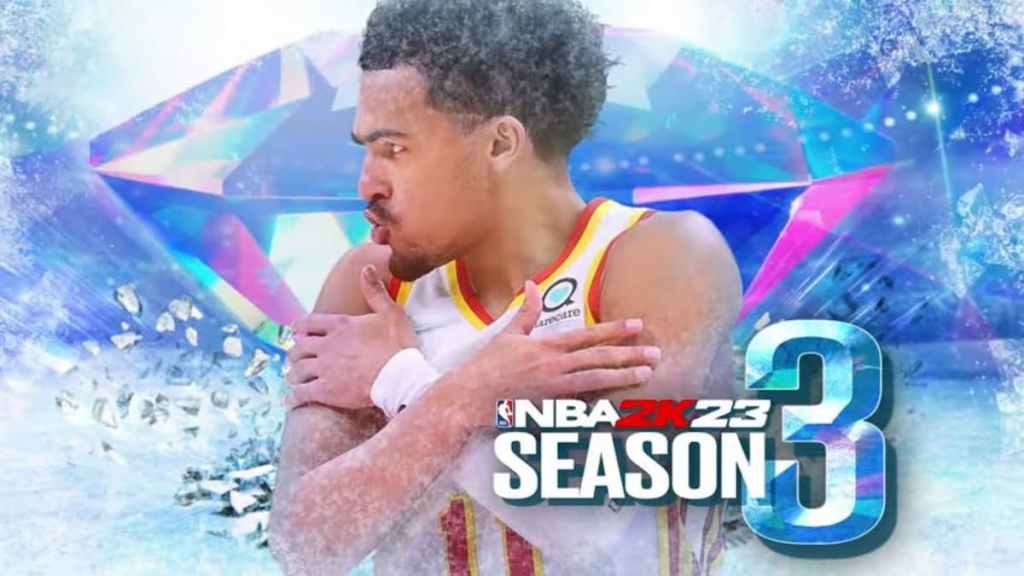 The Season 3 of NBA 2K23 is in time for winter holidays. Developer, Visual Concepts and publisher, 2K have kept their latest NBA simulation up to date with various patches. Major updates bring new content and the season 3 update is no different.
The new update will feature Trae Young on the cover. Similar to other seasons, we have brand new rewards waiting to be discovered. Let's have a look at all the rewards in the new season.
Related: NBA 2K23 Unannounced Update 1.08 Patch Notes
All NBA 2K23 Season 3 Rewards
MyCAREER Rewards
The Season 3 includes a Christmas and winter theme. The level 40 reward will feature a Santa Claus outfit for in-game players. You can get the same reward at level 39 on new-gen consoles. It's time to visit Swag's place again with the all new City Edition jerseys and Canada Goose gear. The developers will offer a 'Magic Carpet' vehicle too.
Core Badge Patterns will become a new mechanic for the new-gen console users. The new mechanic will have four slot types namely, Finishing, Shooting, Playmaking, and Defense/Rebounding. The Core Badge Patterns don't require any badge points, changing the scenario completely in NBA 2K23. Now users can allot the points to other areas to improve. They just have to equip the badge and complete the core challenge to put it in the core slot.
Users can also change the patterns of their core badge slots. After reaching level 40, users will across four patterns:
2 Finishing, 1 Playmaking, 1 Defense/Rebounding.
2 Shooting, 1 Playmaking, 1 Defense/Rebounding.
1 Finishing, 2 Playmaking, 1 Defense/Rebounding.
1 Finishing, 1 Playmaking, 2 Defense/Rebounding.
MyTEAM Rewards
By far, the biggest Season 3 MyTEAM rewards is the Level 40 Galaxy Opal Trae Young card. You will start with a Free Agent Damian Lillard card at level 1 to progress through the levels. The Draft Mode in NBA 2K23 will also feature reward player cards, which you will find in position packs.
W Online Rewards
The W Online will see new challenges and rewards similar to what they did in Season 2. Here is a list of all the rewards you can get in the new season.
Clothing Bundles
Player Boosts
Team Extender Boosts
Helping Hands Boosts
Dream Logo MyTEAM Card
Storm Jersey MyTEAM Cards
Vicki Johnson Coach MyTEAM Card
Lauren Jackson Coach MyTEAM Card
Candace Parker Heroine Edition Jersey
That wraps up all the major rewards you will get with the Season 3 update. If you want to compare them to the Season 2 features, check out All New Features Coming to NBA 2K23 in Season 2.