All Halloween Chest Locations in Roblox Royale High (December 2023)
Trick ... or Treat?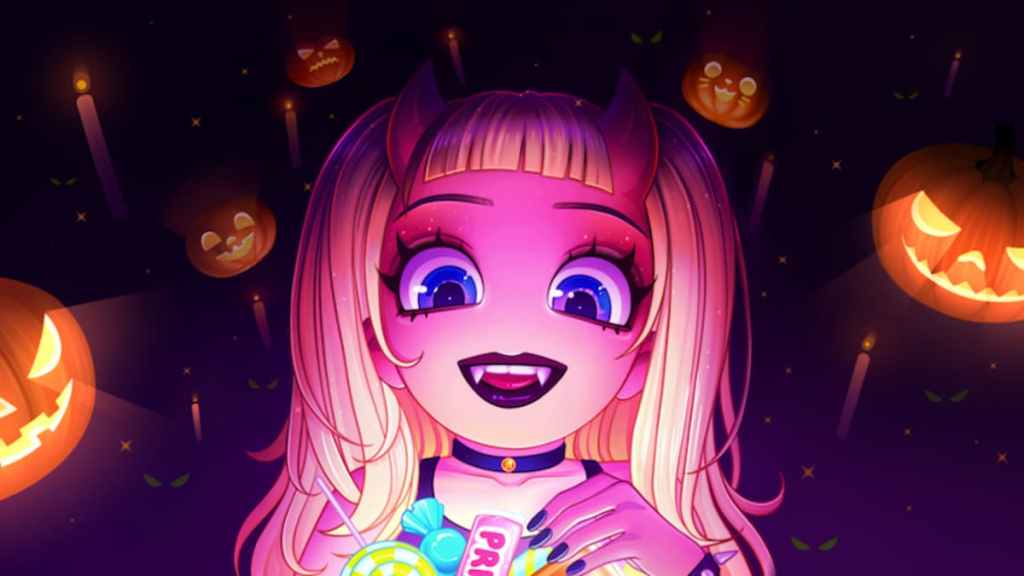 It's that time again, my ghouls and gremlins! The smell of pumpkin spice is wafting through the air, there are over six-hundred-and-sixty-six Spirit Halloween stores on my street alone, and Royale High is holding its annual spooky festivities! To celebrate the season of the skeletons, developer callmehbob has added a total of ten treasure chests containing various seasonal items that'll surely deck your Halloween halls!
If you're jumping into the spooky, scary, fun, here's a helpful guide to locating these elusive chests!
How to Find All Halloween Chest Locations?
Halloween Chest #1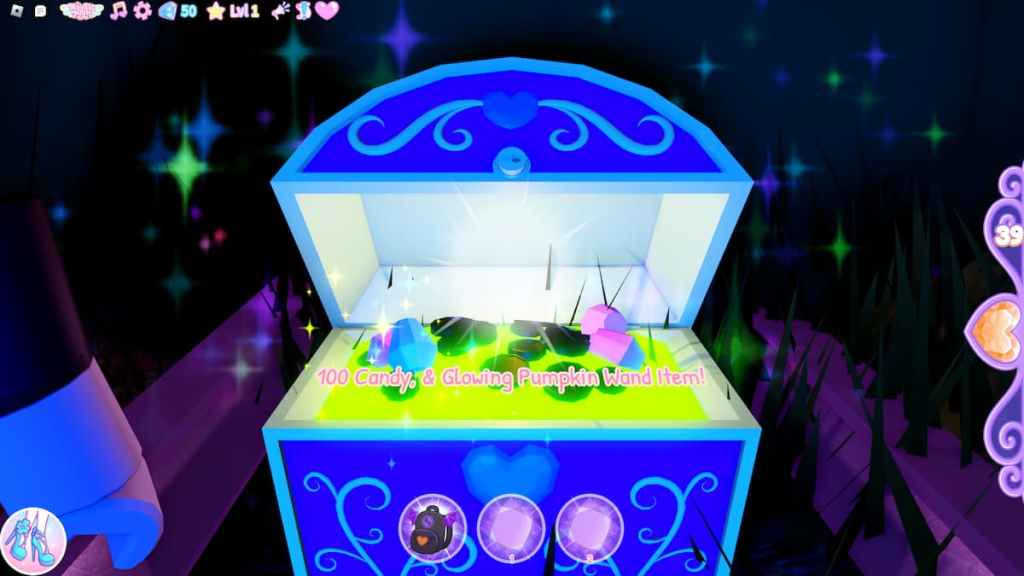 The first chest can be found simply by spawning into Wickery Cliffs and turning around. You should see the large train, as well as the tracks it's on. Follow these tracks to the right of the train all the way to the wall. Through the wall is our very first Halloween chest, containing 100 Candy & Glowing Pumpkin Wand item.
Halloween Chest #2
Next, the second chest you can find is located opposite the first one. If you go back to the train, you should see two bellhop carts with a few silly ghosts on them. Navigate behind them, and you should start to see the glow of the chest in the grass. It should be located just to the left of the train, hidden in some grass. This chest rewards players with 123 Candy.
Halloween Chest #3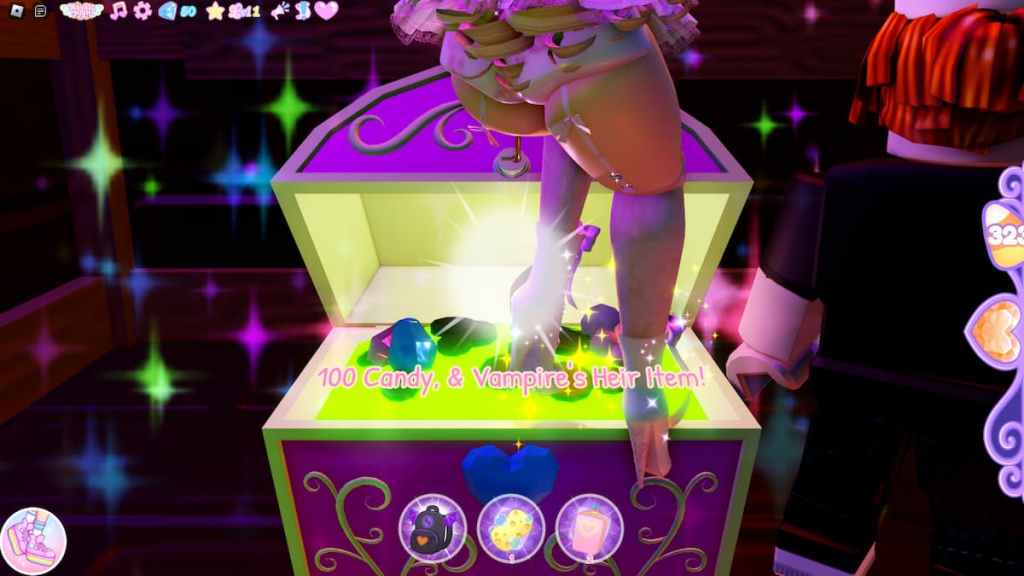 For the third chest, you won't need to travel far just yet. Back in the main village where you spawned, you should see a house in between a green and pink house. When you go up to this house, the door will swing open, and you can walk right in and grab the chest. You'll acquire 100 Candy & Vampire's Heir item.
Halloween Chest #4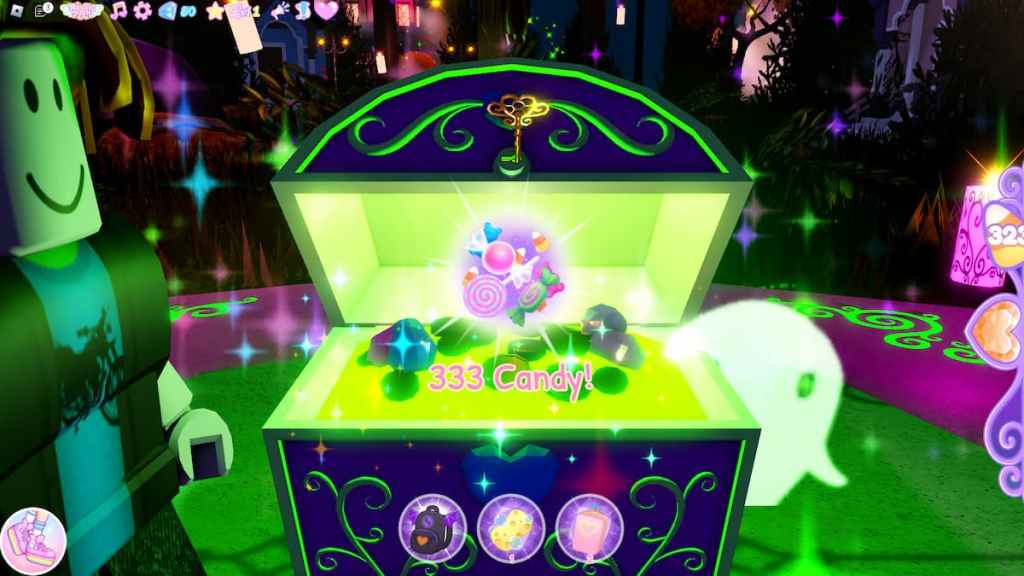 Next, returning Royale High players should know exactly where this next chest is. Make your way towards the Mt. Blackwood Caverns, but don't go in. Instead of turning right into the cave, turn left, where you see a projection screen on a wall. Traverse past this area, and you should see what used to be the summoning circle, where now you will find a chest. Open the chest, and you'll get 333 Candy.
Halloween Chest #5
Our fifth chest can be found on the very same mountain where the caverns are located. When you reach the entrance to Mt. Blackwood Caverns, make your way up the cliff, making sure to follow the candles all the way up. You should see a skull shape on the top of the mountain, and in the left eye is our next chest. Players will earn the Bat Earrings item, and now we can get into the more difficult chests.
Halloween Chest #6
The last chest not found in the caverns is going to be one that has been around since before this year's event. This chest requires players to navigate all the way to Blackwood Manor. Once here, you might be getting a chilly feeling down your spine, but not to worry cause we won't be here for long.
You'll want to go ahead and start flying upward, players should start to see a small speck far off in the sky. This is, in fact, not a moon and is a floating platform that houses our next chest. Unless you have faster flying speed, this chest will take about 3-5 min to fly there. It takes a fairly large amount of time, but once you've made it, the chest is located on the bottom side of the floating rock. You'll receive a whopping 1337 Candy from this chest, making it a bit more worth grabbing—only a bit.
Halloween Chest #7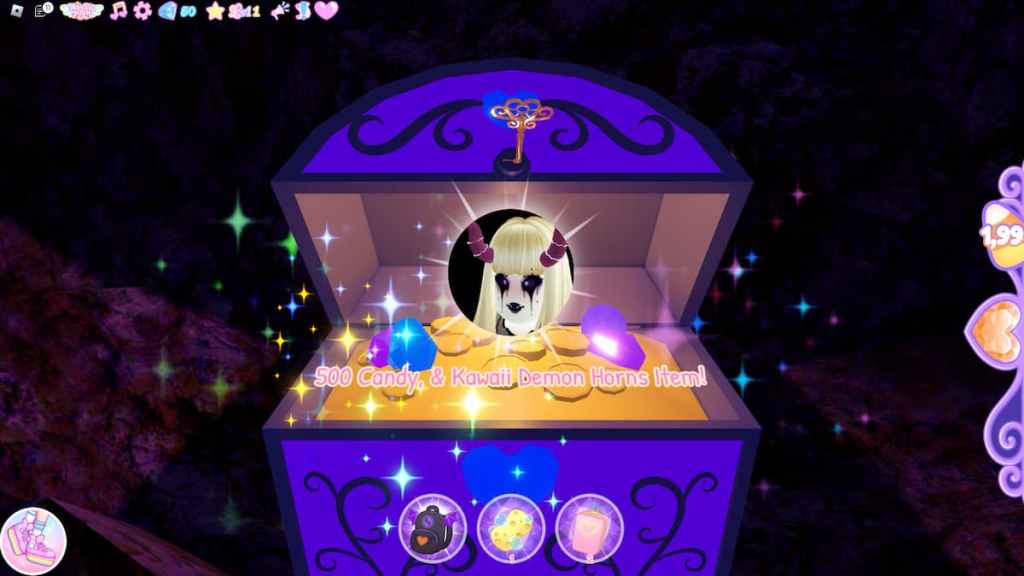 And now, we begin the arduous task of navigating the maze and figuring out where the chests are. The first one in the cave can be found fairly easy, and just requires a bit of wandering. When you enter the caverns, go right and drop down into the green light area. Next, you should see a blue area separate from the green area. Make your way down and over here, and the chest is located under the water. Players will get 500 Candy & Kawaii Demon Horns item.
Halloween Chest #8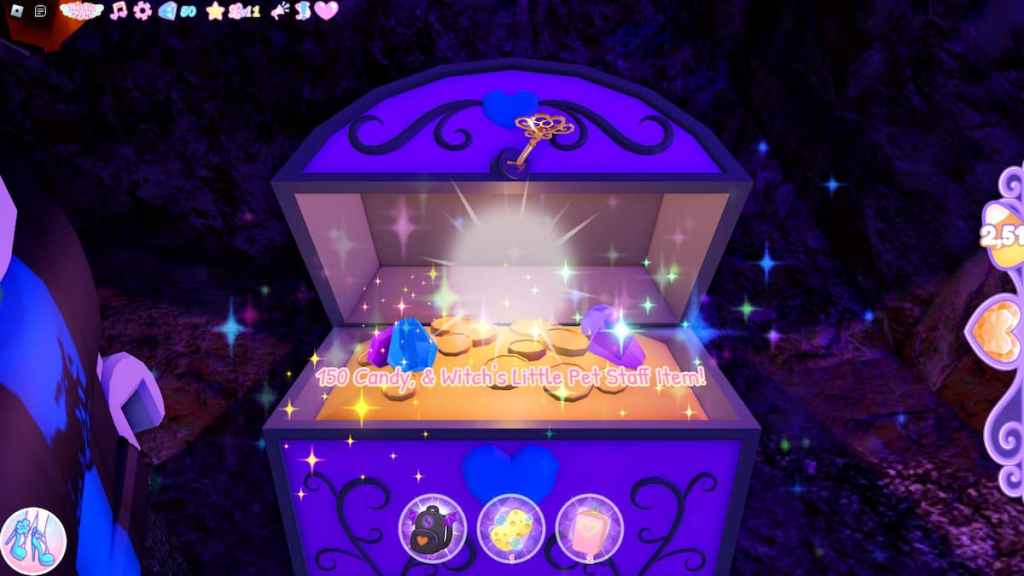 A lot of the chests in the caverns will require you to reset your character back to town, and this one is no different. But once you've made it back to the entrance, start by heading to the left-side green area. Follow the pathway down the winding hallways until you reach a red area with forks in the path. Go right at the fork and then a left into a separate red area from the one from before. Make your way upward a bit to the green area, and continue straight until you see a little drop-down area with red lighting. Once you've dropped down, turn around, and right next to the purple candle will be the next chest. This one provides players with 150 Candy & Witch's Little Pet Staff item.
Halloween Chest #9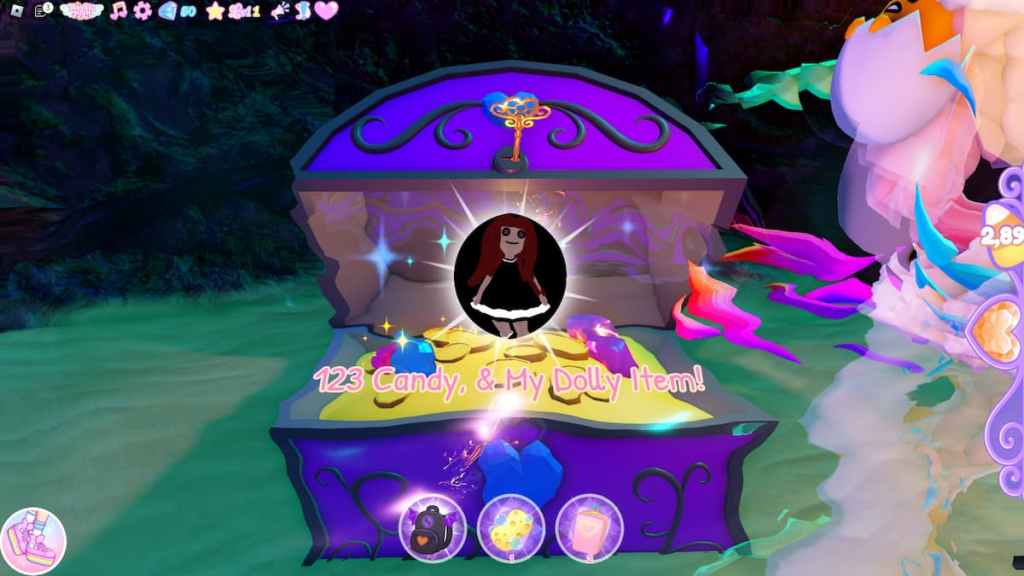 Now, the rest of these chests are going to be REALLY REALLY difficult to explain since we are inside a maze that seems to change itself every few minutes. But this chest can be found by traversing the green area of the cave. Once you make it down far enough, there should be a chest in a puddle of water. You'll receive 123 Candy & My Dolly item.
Halloween Chest #10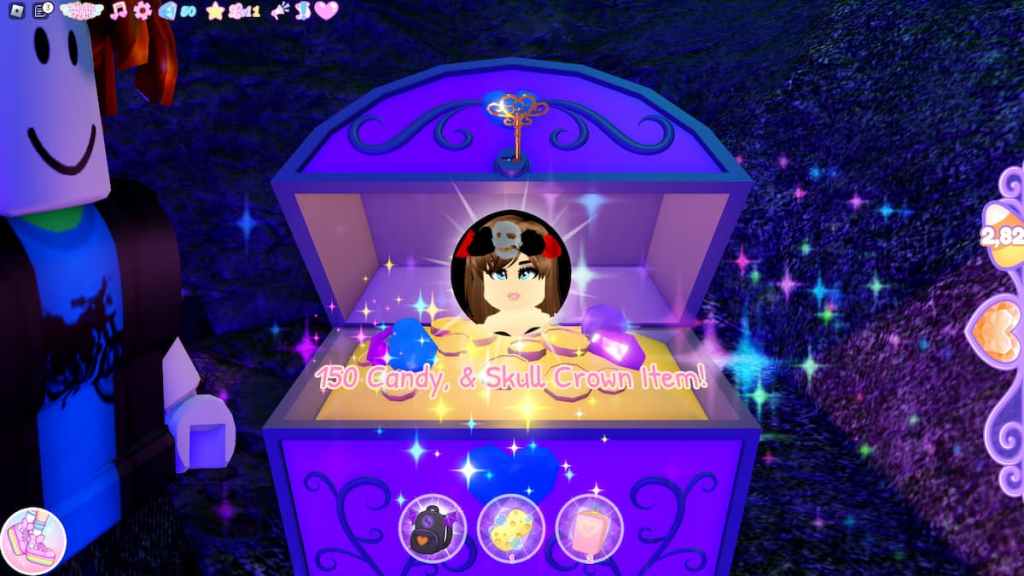 The next one can be found in the purple crystal-y area deep deep inside the cave. When you start seeing crystals, follow them downward. After a bit of walking (and probably getting lost), this chest can be found in the purple area in between two crystals. Players earn 150 Candy & Skull Crown item from this and are one step closer to never having to enter this area ever again.
Halloween Chest #11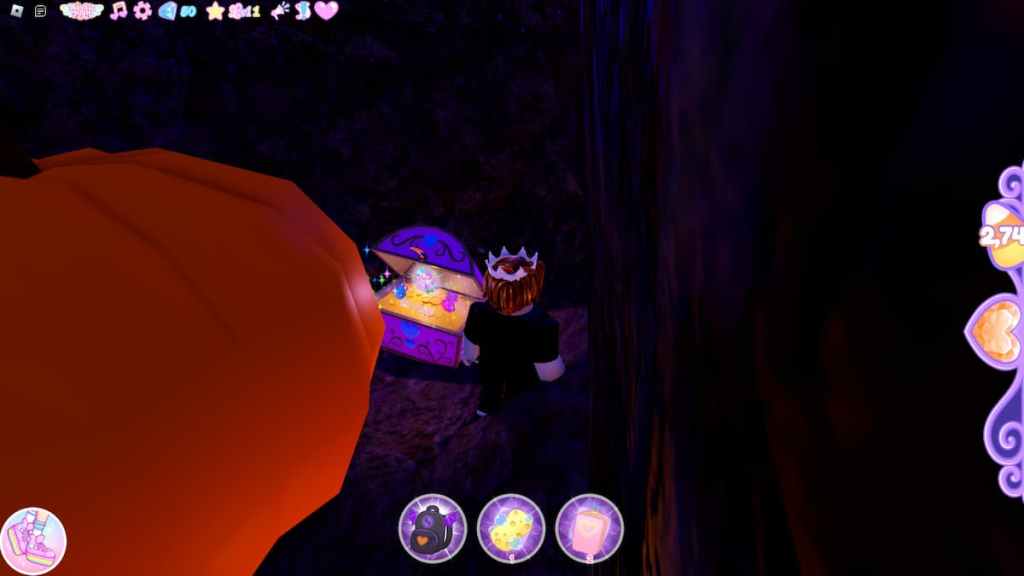 Taking a look at the next chest find, I'll be honest: this one is almost completely random. You'll need to traverse the cave and its infinite caverns until you find a VERY LARGE pumpkin. Once you find it, look behind it, and you'll nab your next chest. The chest contains 100 Candy.
Halloween Chest #12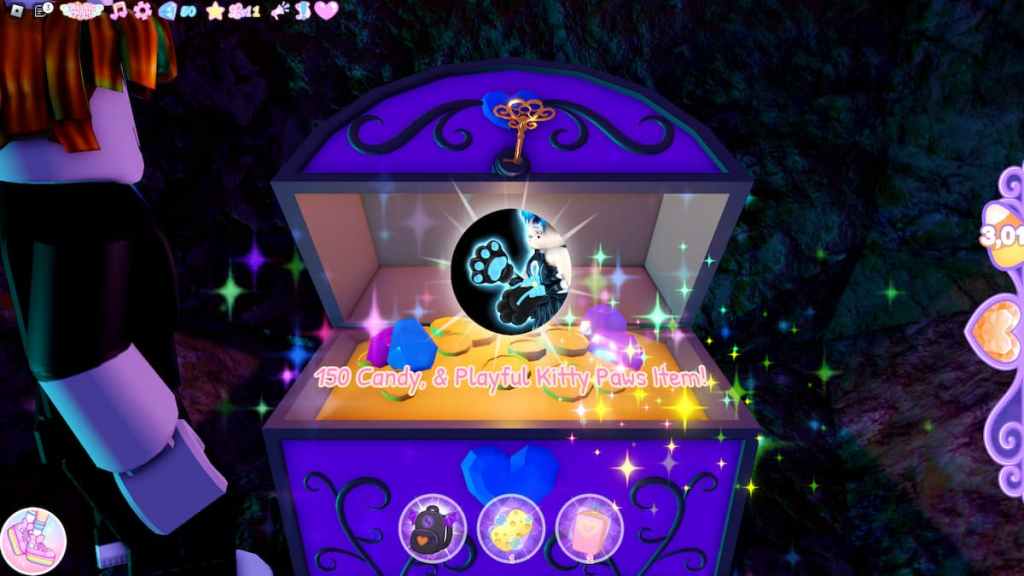 For our second to last chest, you'll want to reset your character back to the start of Wickery Cliffs. Make your way back to the cavern, and start by following candles all the way downward. Before too long, you'll find yourself in the pits of hell, not knowing which way is up. Thankfully, if you continue downward, you'll come across chest number 12. The chest contains 150 Candy & Playful Kitty Paws item.
Halloween Chest #13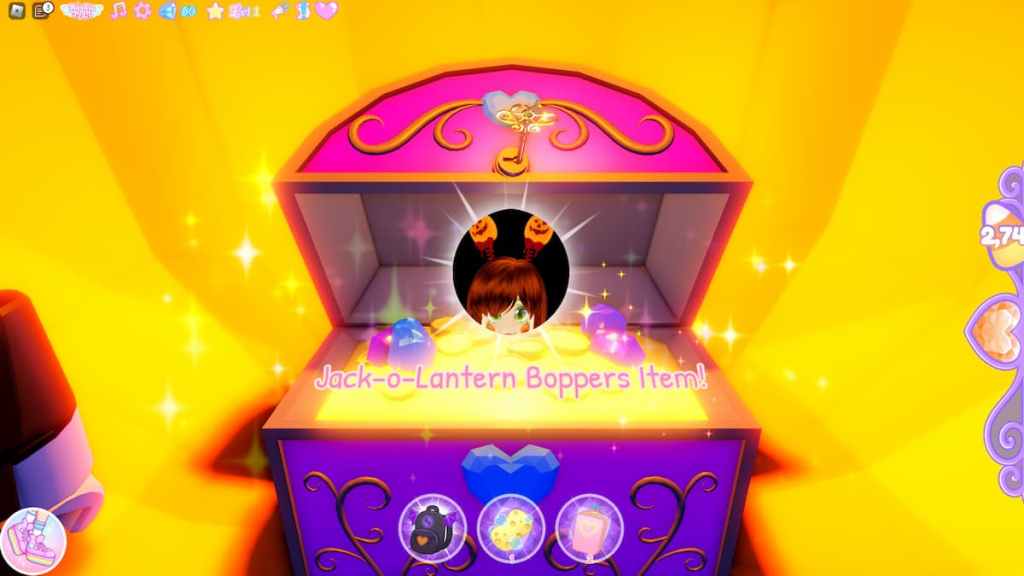 Finally, the last chest we have for you is just as ambiguous as the rest of them in these dreaded caverns. While one chest is located behind a large pumpkin, this chest is going to be located inside an even LARGER pumpkin. Found down in the cave, players will receive the illustrious Jack-o-Lantern Boppers item.
If you've managed to nab all thirteen of these chests, you'll have saved up a grand total of 3,289 candy. Be careful not to rot out all your teeth! Gingivitis is the real horror here!
---
For more Roblox content, including All Working 2019 Roblox Booga Booga Reborn Codes, be sure to stick with Gamer Journalist! We're producing daily content for all of your favorite Roblox experiences!
About the author