All Game Modes in Smurfs Kart
A few to choose from.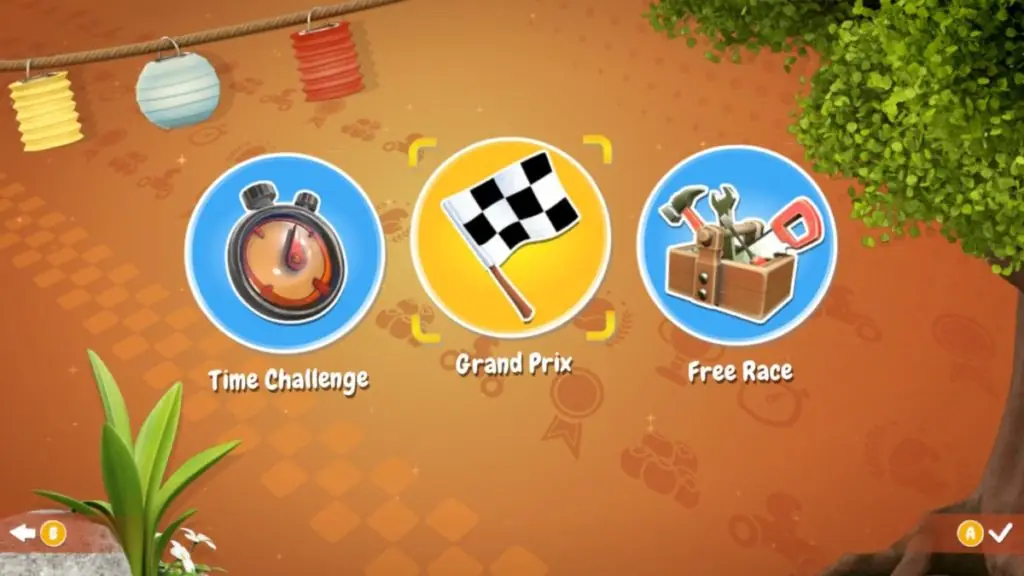 A new challenger has entered the karting sub-genre, with Microids and Eden Games' own Smurfs Kart delivering its own version of the classic karting formula. With a Smurfing good world to drive through, and wonderful Smurfs to race as, there's a lot to love about this game if you're a die-hard for the franchise or even a young child.
But what is there to really do in Smurfs Kart? Well, we've been playing quite a bit and have sorted out all of the game's several modes and can explain how they work. So, without further ado, here are all of the game modes in Smurfs Kart.
All Game Modes in Smurfs Kart
There are 3 different game modes to play in Smurfs Kart, each offering something to keep players' attention as well as a way to play for any kind of racing fan. Here's the breakdown of each one.
Time Challenge
Time Challenge tasks you with racing each of the 12 available courses with whichever Smurf you'd like. The point here is to race against ghosts (better times) as you try to get the best time possible, and earn a gold medal for each one.
Related: All Playable Characters in Nickelodeon Kart Racers 3: Slime Speedway
Grand Prix
Grand Prix is a tried and true racing experience. You get to choose the Smurf you'd like to race as, and then choose from the 3 different Cups to set out on. Each cup includes 4 races, and your goal is to be the best overall in order to win the entire thing by its end.
Free Race
The last of the 3 game modes is Free Race. Free Race really is exactly as it sounds. You can choose your racer, and the track you want to set out on, as well as mess around with the various game settings like the AI difficulty, which items can be picked up, and how many races there are. This one is aimed more at fun than anything else.
Well, that's everything you need to know about all of the game modes available in Smurfs Kart! Though there isn't an overabundance of game modes here, there sure is some fun to be had, no matter your style of karting.
Be sure to check out some of our other great guides on some of the biggest karting games releasing, such as How to Beat April O'Neill in Nickelodeon Kart Racers 3.