All Cars in F Zero 99 Ranked
A driver is only as good as the car they're in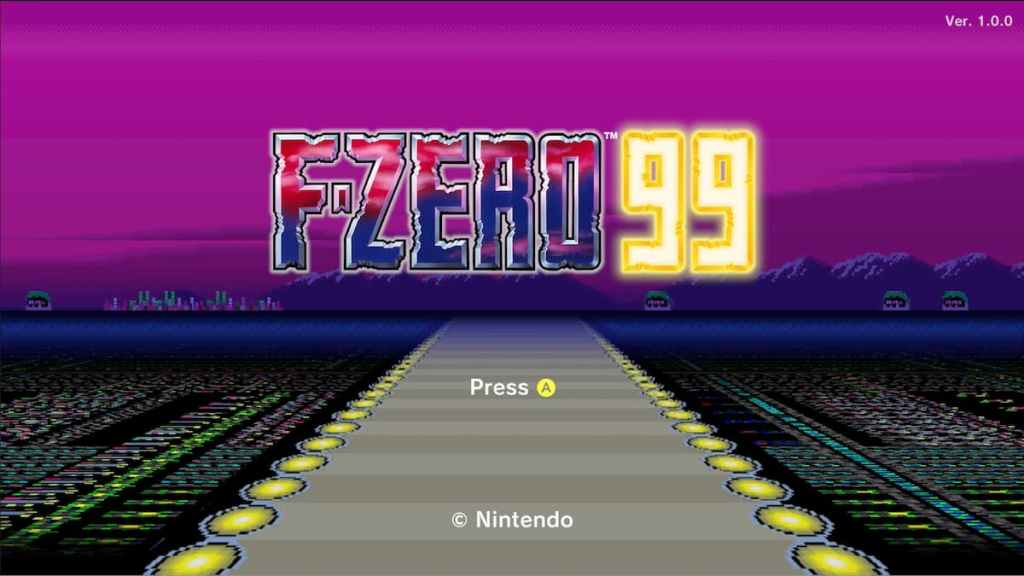 In F Zero 99, every single player has one thing in mind when starting a race, and that's finishing in first place. However, due to the chaotic nature of the game, getting first is easier said than done. You, of course, need to worry about the 98 other players on the track, as well as the map itself and obstacles in your way. Out of all these varying factors, the one thing players can have a grasp over and change is the car they race in. You'll have a few options to choose from, and each one comes with its own benefits and drawbacks. So let's enter the race and take a look at all cars in F Zero 99 ranked.
All Cars in F Zero 99 Ranked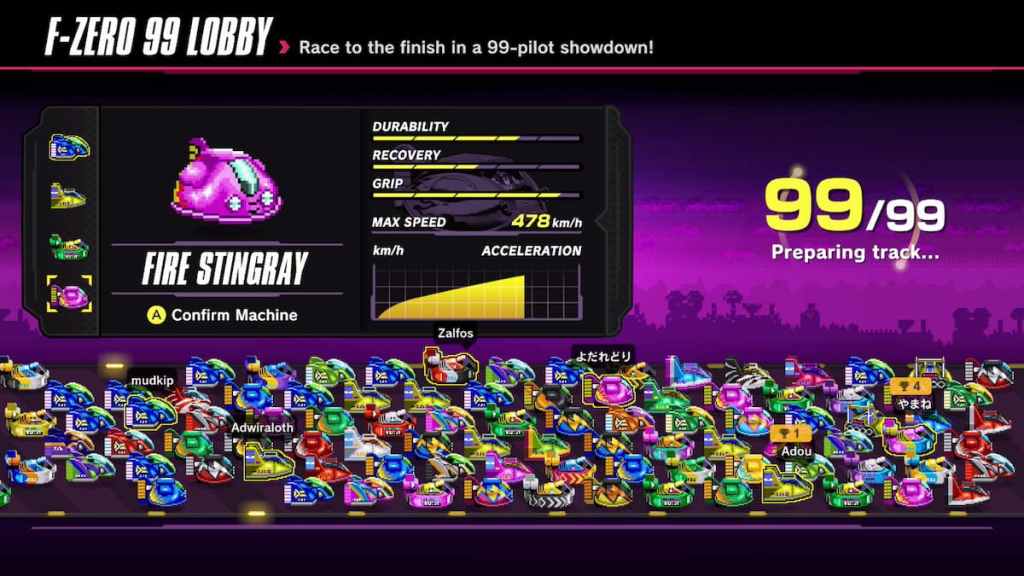 Players get a total of 4 cars to choose from, and fans of the series will immediately recognize these iconic vehicles. You got the Blue Falcon, Golden Fox, Wild Goose, and the Fire Stingray. And while you can change each of the cars cosmetically, the overall stats are the same for everyone, no matter what. We're ranking the cars with 1 being the best car and 4 being the lowest car. So let's show y'all the list for all cars in F Zero 99 ranked, and then go over what it means:
Golden Fox (slow max speed/massive boosting capabilities)
Wild Goose (best car for newcomers/tanky)
Fire Stingray (highest max speed/low health/best handling)
Blue Falcon (jack of all trades, master of none)
Related: How to Check if Your Nintendo Switch is Moddable
As you can see, the Golden Fox is the car we believe to be the best out there in F Zero 99 (with the current maps). This is primarily due to the fact that players can start the race off lagging behind and, thanks to Golden Fox's boosting, catapult themselves to the front of the pack. On the other hand, if you're just starting out in the game and wanna get a feel for the maps and their layouts, then Wild Goose is the ride for you.
The main difference between a starter car like Blue Falcon and the more superior Wild Goose is the fact that Wild Goose has a massive health/energy capacity. Fire Stingray would be higher on the list thanks to it being the fastest car with the best handling, but unless you're an F Zero pro, you'll want to hold off on taking this bad boy out on the track.
---
Follow our Facebook page for more gaming news and updates. Check out our other articles like the Top 15 Free Downloads On Nintendo Switch and How to Win in F Zero 99. We've got guides, news, and more for all your gaming needs, right here at Gamer Journalist.
About the author