All Achievements and How to Obtain Them in Potionomics
Steam achievements go a long way in tracking and celebrating the near-on completion of any game in your digital library. Here's everything you need to know about Potionomics' Steam achievements.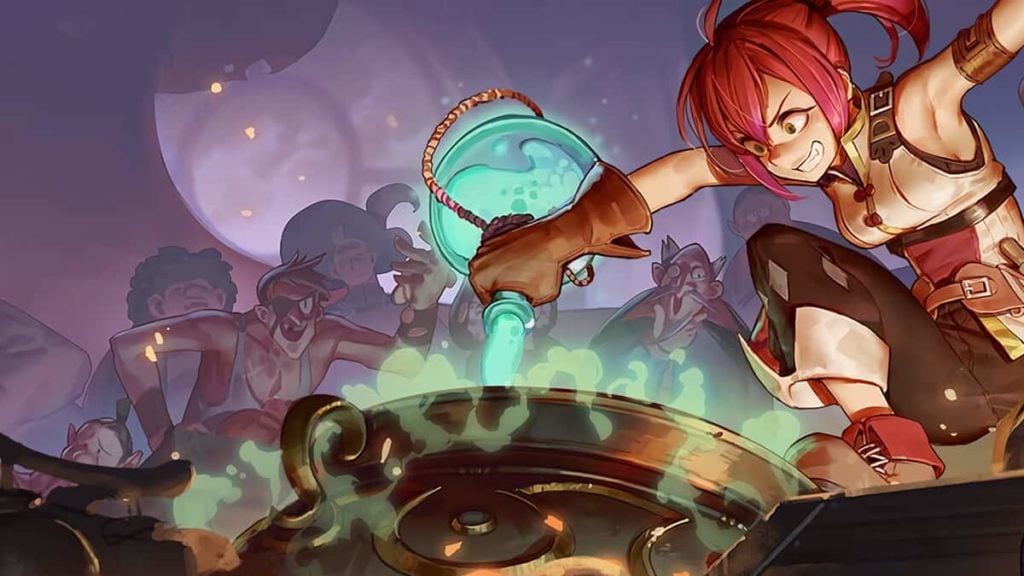 Potionomics released on October 17 and like the majority of titles available in Steam, the game comes with achievements. As one of the best indicators to fully completing a game in your steam library, Potionomics' achievements take into account its brewing, customising, friendship/romance bonding, haggling and competition aspects as worthy milestones to experience and unlock.
There are a total of 30 achievements in Potionomics for Steam. Only three are hidden achievements, which are listed at the very bottom of our listing. Here we have noted what the achievement title and subheading are of each one alongside a general tip to help you obtain them in your own game file.
All Achievements and how to Obtain Them in Potionomics
Contractual Obligations – Obtained by clearing the first narrative beat in the game
Roxanne's Ruin – Beat Roxanne
Corsac's Comeuppance – Beat Corsac
Boss Finn's Bane – Beat Boss Finn
Anubia's Annihilator – Beat Anubia
Toppled the Monarch – Beat Robin
No Contest – Beat an opponent having a potion that triggered the failsafe (Do this by creating a potion with a higher base price compared to the competing venders in any competition)
Out of Debt – Beat the game
Flat Broke – Have 0 money in the bank (Quickest way is to spend any amount's worth during Travels to the other characters – blow a small out preferably early game on Mint's adventuring and Quinn's shop)
Chump Change – Collect a small amount of money (500 in Wallet)
Pocket Money – Collect a medium size amount of money (2500 in Wallet)
Big Bucks – Collect a large size amount of money (10000 in Wallet)
Potion Maker – Craft 100 Potions
Potion Master – Craft 300 Potions
Recipe for Success – Make a level 6 tier potion
Gotta Mix 'em All – Make all level 6 tier potions
A Taste of Success – Expand 30 Ingredients in one playthrough
An Appetite for Business – Expand 60 Ingredients in one playthrough
A Glutton for Commerce – Expand 100 Ingredients in one playthrough
Joined at the Hip – Max a relationship with a character (always max out any number of relationships by gifting characters their favourite item types)
Thick as Thieves – Max the relationship with 3 characters in one playthrough
Peas in a Pod – Max the relationship with 7 characters in one playthrough
Birds of a Feather – Max the relationship with 10 characters in one playthrough
Love Potion – you date a character romantically
Just Friends – you reject a character romantically
Stormed the Castle – Complete Maven's Tower Adventure Area
Fixed'er-Upper – Fully Upgrade Store
Right Tools for the Job – Fully upgrade any Cauldron or Shelf
Stress Test – Stress Sylvia out to the max (reach 100% in stress level in any day/transaction – ensure to relax straightaway afterwards by hanging out with the other characters or even reload an old save file)
Pest Intentions – Gift Luna a bug
That's everything you need to know about Potionomics and its Steam achievements. Simple, right? Get to 100%ing the game now then!