8 Best FMV games on Steam
Full motion video games are legitimately amazing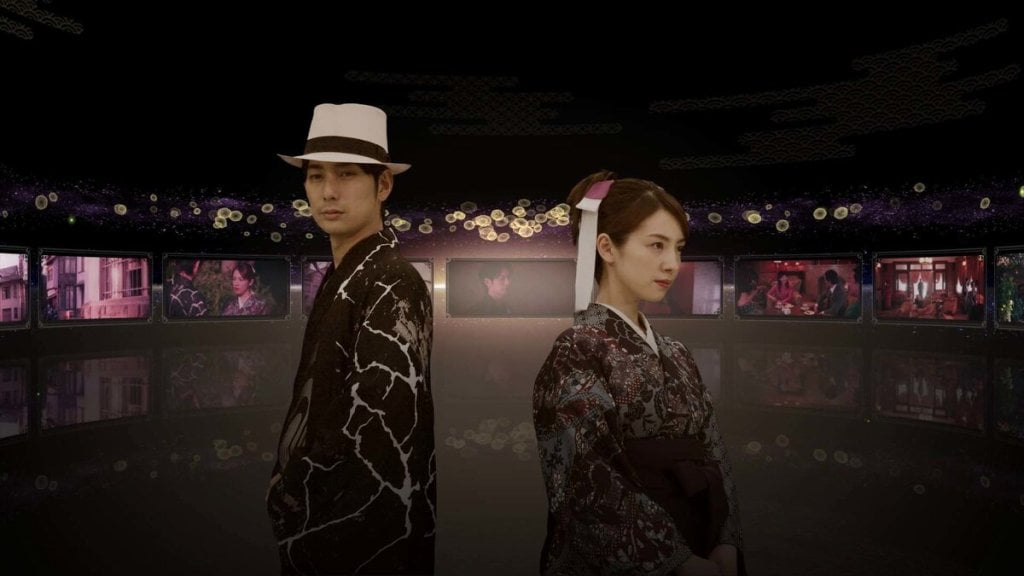 FMV games have been around since 1982, and with the vast majority of them coming from around this time since the genre would end up dying down in appeal at the end of 1987. By the late nineties, the genre became stagnant. Once 2015 hit and the indie scene started well and truly thriving within the video game industry, studios such as D'Avekki Studios and creators like Sam Barlow would bring back attention and acclaim for a genre that had once been gone but not forgotten. Here are the very best within said genre that you can play for their accessible on your monitors right now – that of Valve's Steam store page.
Not For Broadcast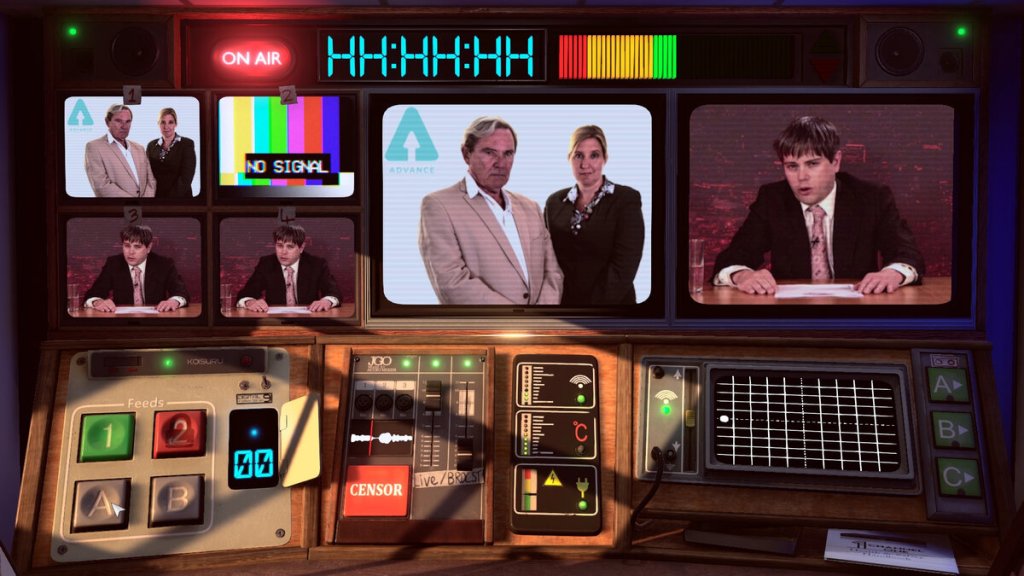 Ever wanted to be in control of what exactly is happening behind your TV screen? Then look no further than with Not For Broadcast, a game that puts the player in the steering wheel of driving the narrative of said broadcast. Keep the live stream on air, no matter the cost. Stay on your toes at all times – remember to edit out cussing, give each footage real an eye catching headline and stay ahead of the game in cuing ads at the right time, all to appease viewers.
The game heats up in challenge when outside factors unintentionally or intentionally interrupt the filming and editing process – sometimes arguments on-screen, complaints from the crew or even weather issues. In what tends to be a dark comedy, this immersive experience will put your management skills to the ultimate test.
Bloody Service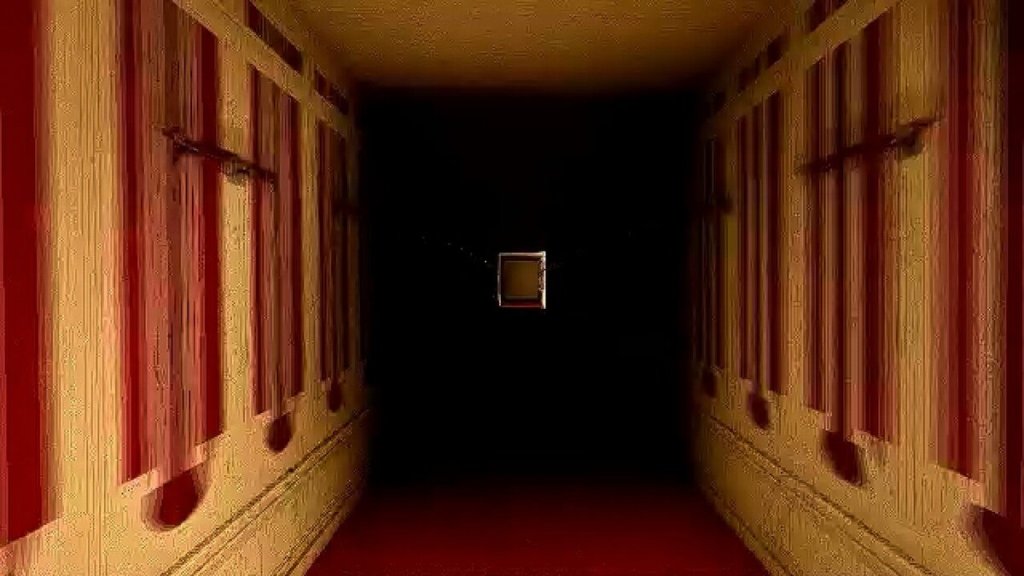 Quite easily the most out of left field selection we have for this list is Bloody Service, a dark, survival horror slasher FMV with a visual novel style. Bloody Service is one of the most unique games out there, featuring an inventory system to give validity to its investigative and point and click elements elements with a killer conjoined twins as its "antagonist", Bloody Service is a wildly fun time. With so much gore, a body pile's worth of tennis puns and immersion being off the charts for its atmosphere as a love letter to throwback slasher flicks, Bloody Service is the hidden gem of the list.
Contradiction: Spot The Liar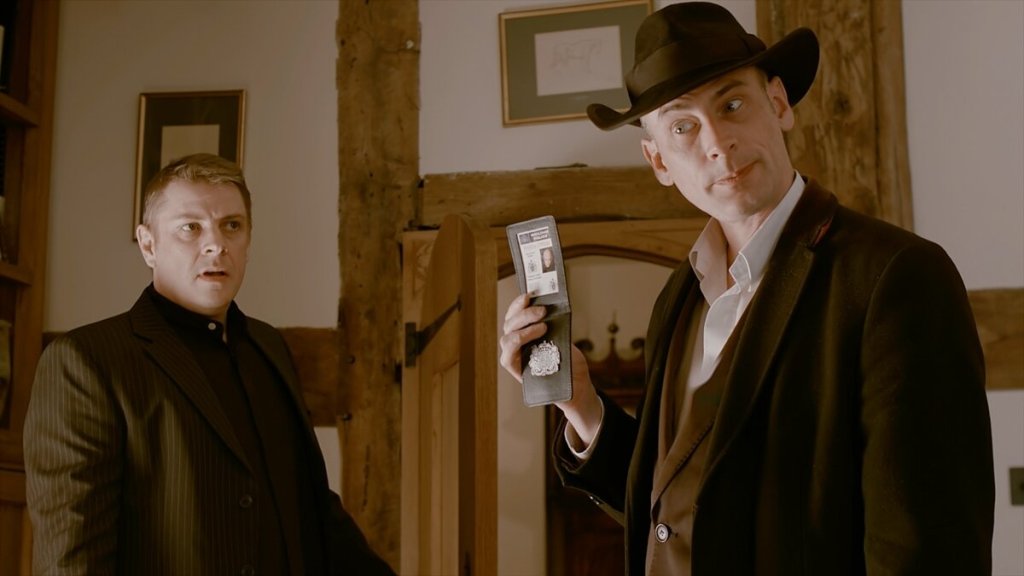 Contradiction: Spot The Liar's hook is how insanely addictive it is, all done in a loop of interviewing characters, spotting their lies and calling them out. The game will challenge the player's perception and observation skills, so much so that simply watching how the characters interact within their world and each other results in the gathering of evidence the player needs to catch them out.
With a solidly written mystery that will have you hooked from the get-go as the bigger picture gradually comes into play, it is just as well sold in a more than convincing and entertaining fashion by the actors. The title also happens to be one to play with a group of friends or family to have the most eyes to keep track of all the tiny and ever-changing details.
Tex Murphy: Under a Killing Moon
When it comes to the adventure game series of Tex Murphy, its third instalment of Under a Killing Moon saw a change in direction for the series – all for the better. With gameplay improvements that allowed for more freedom and sense of exploration, investigating every possible point of interest has never been such a breeze for the IP before. Furthermore, dialogue options were made more vague for players to think more critically about the options presented.
With innovative and interesting world design based on noir/cyberpunk motifs alongside a more than captivating addition of emotional baggage to make the already fumbling detective that much more likeable, both the escalating events of its story as well as the hilarity of its characters and scripts makes this FMV one of the best adventures in the genre. It also happens to be the predecessor of The Pandora Directive, possibly the very best title in the series overall.
Immortality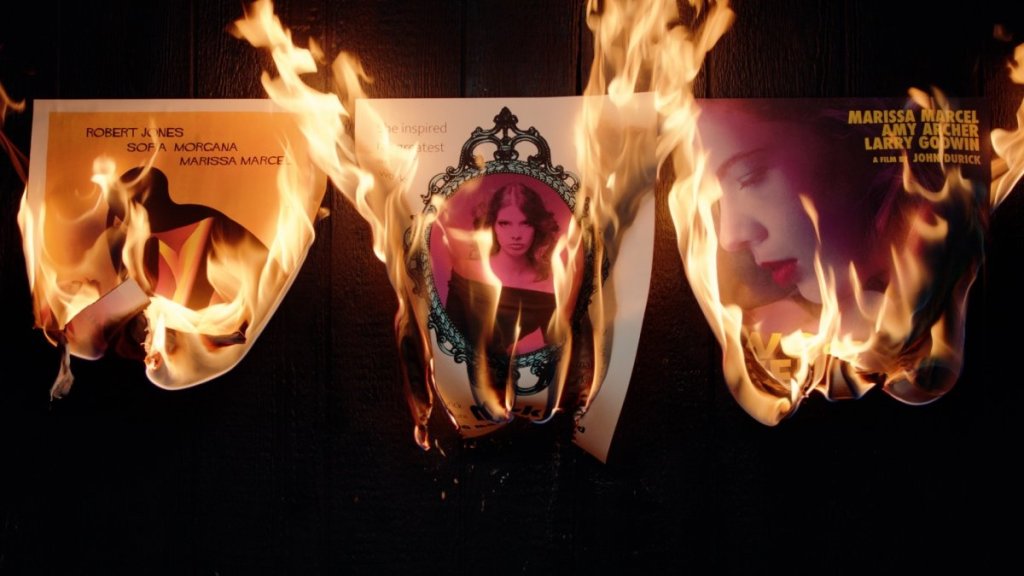 Immortality was my personal must play title of 2022, and it is the reason why FMV titles deserve more respect within the video game industry for the narratives the genre can execute to such a marvellous degree as this one. Immortality features some of the greatest acting to be seen in the genre, mostly down to that of stars Manon Gage and Charlotta Mohlin that is so convincing, it adds to the tension and emotional delivery of its best story beats.
Immortality is a true feat for the FMV genre, what with its simple and addictive gameplay loops of a point and click system and a hauntingly extraordinary storyline hidden within each and every footage reel for players to piece together themselves.
Related: How to Play Immortality: Controls, Clips, and Everything We Know
The Beast Within: A Gabriel Knight Mystery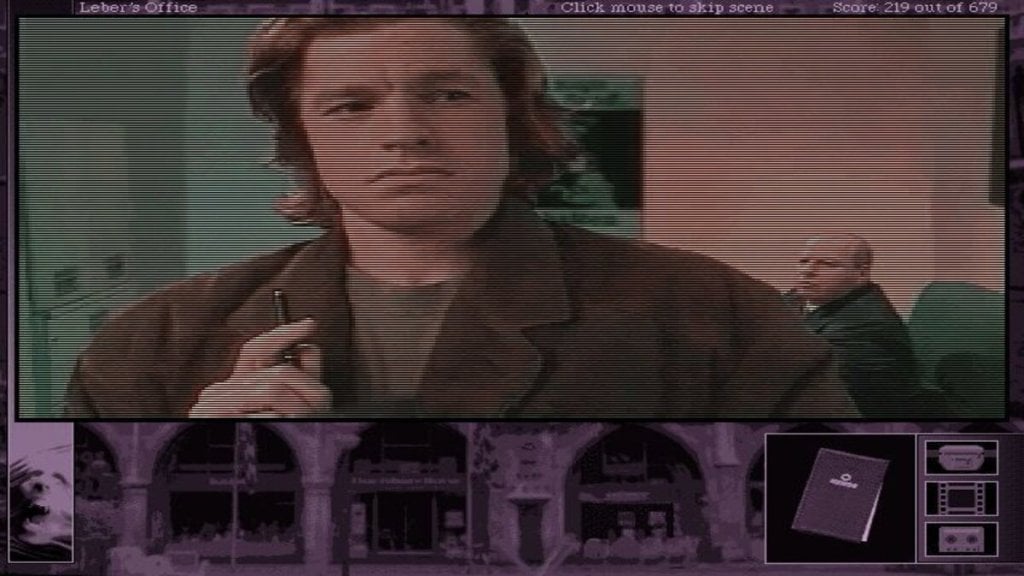 In this gripping tale explored through dual narratives that follows past and present mysteries to come to a shared conclusion, The Beast Within: A Gabriel Knight Mystery is one of the greatest titles within the extensive FMV catalogue from within Sierra Entertainment. With fleshed out world building and origin stories for the iconic Gabriel Knight, its motif mixture of both mythology on werewolves and Bavaria figures and other historical elements makes the title as unique as it is. As a classic FMV from the 1990's, this is not one that time should ever forget, and it's never too late to experience it when it is readily available on the Steam store.
Motesolo: No Girlfriend Since Birth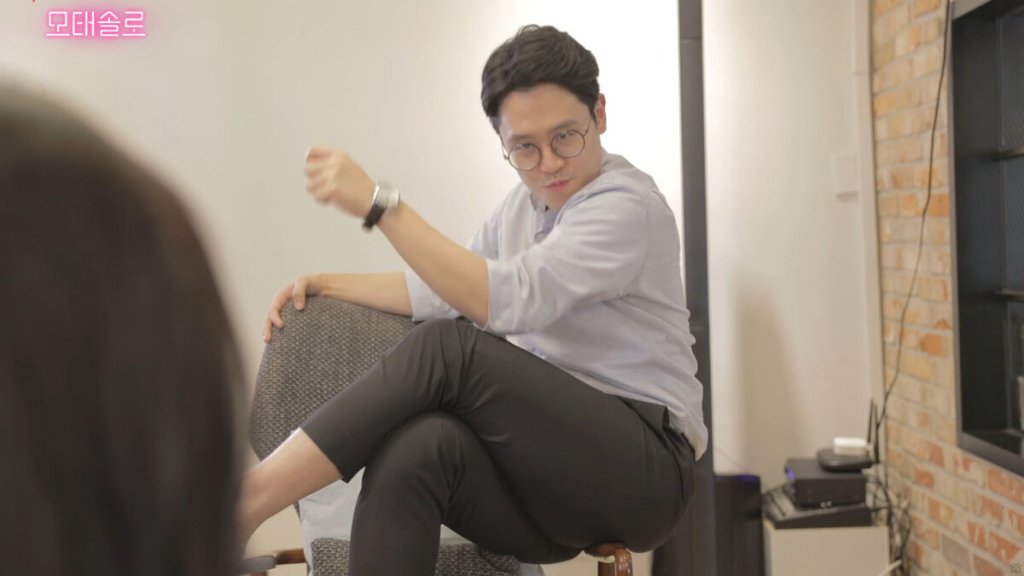 Yet another undoubtedly unexpected selection, Motesolo: No Girlfriend Since Birth is here for one major reason as an FMV that takes a different route for its genre. As a comedic dating sim, Motesolo: No Girlfriend Since Birth is one of the most chilled back experiences one can have with the genre. If the rest of what is on the list is too detective/investigative based (which the genre is completely filled with), then this is a splendid replacement.
Motesolo: No Girlfriend Since Birth is one of the funniest FMVs out there for its mountains of witty lines and bonkers scenarios that result in some of the wildest endings that no player can or will expect. The additional gameplay features of looking at your surroundings and exploring both main characters' mobile phones to further characterize them is topped off by the relatability of it all. Even the most minor of characters have their own circumstances and happenings going on, and with the two main leads, the exploration of emotional themes such as the difficulties with career and handling loneliness makes for a silly game with a lot of heart in it.
The Centennial Case: A Shijima Story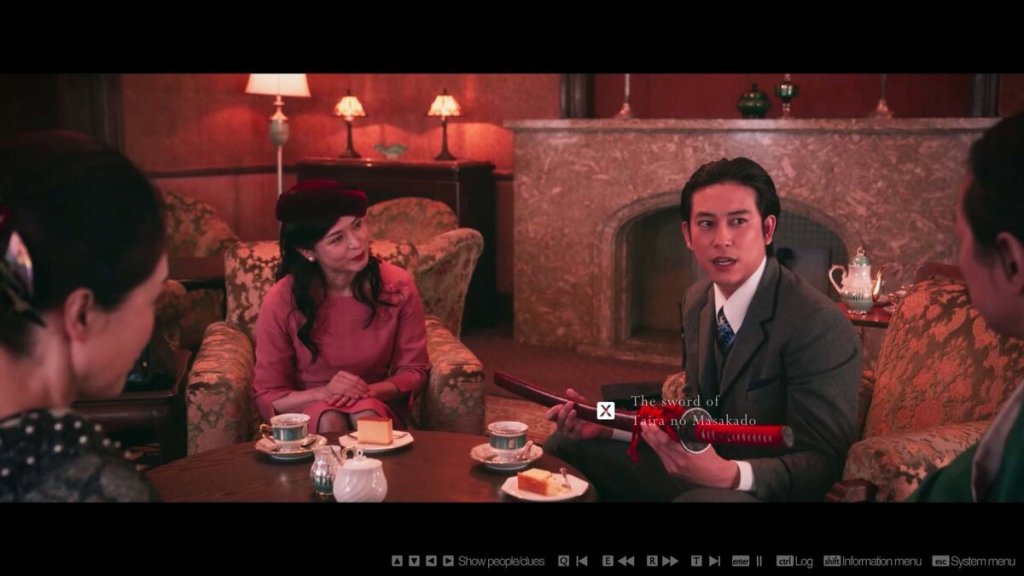 This one is well worth its asking price for its run time alone. The production and sheer quality of this title are second to none, and as another FMV on the list that released in 2022, Square Enix's The Centennial Case: A Shijima Story proves once more how the genre can thrive. Directed by Koichiro Ito who wrote 428: Shibuya Scramble, another mystery FMV which also happens to be available on Steam, the title proves that he is not a one hit wonder whenever his name is credited in a game.
With masterful storytelling, cinematic cinematography that shows up Japanese shows that aired at the same time and a tightly honed gameplay loop that really makes you feel immersed as the brains of the operation, The Centennial Case: A Shijima Story is a terrific mystery to watch unfold and have a hand in with solving. Alongside a stellar, star studded cast with thrilling, intertwined cases to be solved across an entire century, this game is another must play from yesteryear.
---
We hope you enjoyed our list. FMV games are worth celebrating, after all, and knowing where exactly to start with the very best the genre has to offer always helps. Be sure to check out other lists of ours, such as Top 9 Scariest Horror Game Moments of 2022 or 10 Best Point-and-Click Horror Games. Don't forget to like Gamer Journalist on Facebook to keep up to date with our latest content.