5 Letter Words with OL in the Middle – Wordle Guides
It's the ol' OL.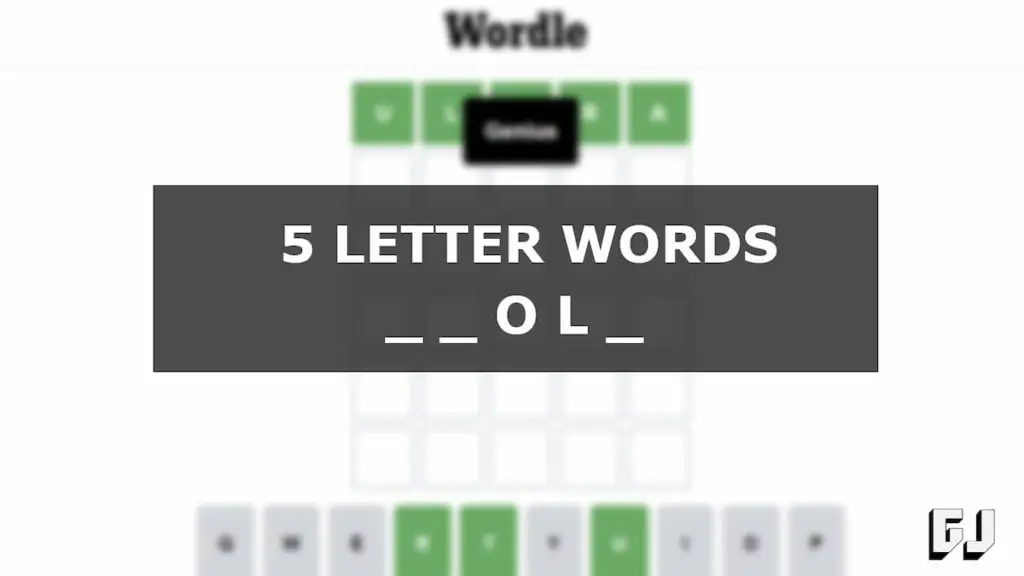 You know what word needs to make a comeback? "ol'." You know, like "the ol' swimmin' hole." Talking like an old-timey person, or an episode of The Wonder Years. I like saying ol', it's got a bit of a nostalgic twang to it. Well, even if ol' doesn't get the respect it deserves, I'm willing to settle for 5 letter words with OL in the middle for your daily Wordle.
5 Letter Words with OL in the Middle
We've assembled a list here of Wordle-compatible five-letter words, each with OL in the middle. Thanks to a little assistance from our Wordle Helper utility, we've got a list of 50 words that fit the bill. If you need any extra assistance, feel free to check out the utility yourself for more detailed information. Make use of it, as well as the other resources we've got here, and you'll keep that Wordle record rolling.
colon
bolas
golem
bolar
jolly
dolly
solve
bolds
polyp
solar
holly
polka
boles
bolls
color
bolix
polar
bolos
colds
coled
coley
folio
colby
molar
golly
bolus
moldy
folly
coles
colas
solid
bolts
goldy
colly
dolts
golds
colic
colin
goles
dolia
folia
doles
golfs
colts
colls
dolce
golpe
doled
golps
colza
That's all we've got for five-letter words with OL in the middle (though I'd say 50 words is more than enough). If you need more information or just want to get ready for tomorrow's puzzle, don't forget to bookmark Gamer Journalist's Wordle section. We've got new info and guides going up on the daily for all your Wordle needs.