5 Letter Words Starting with ROO – Wordle Guides
There are more 5 letter words starting with ROO than you think.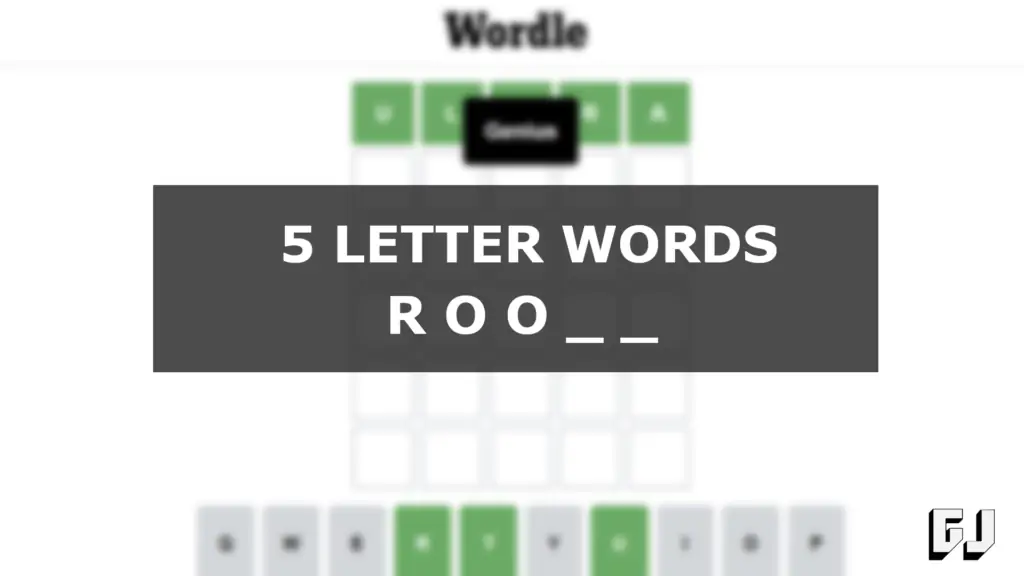 Another day, another Wordle to test your brain, making sure that you're actually fully awake for the day. Wordle honestly does a fantastic job at getting your brain moving for the day, but can still be kind of menacing at the same time. Keeping your daily streak going is a great personal goal to have if you can figure out the secret words. Today, we've got all of the 5 letter words starting with ROO to give you some extra help in taking down Wordle and keeping that streak going.
5 Letter Words Starting with ROO
We've come up with a list totaling fourteen 5 letter words starting with ROO. About half of them are commonly used words while the others are a bit more out of the ordinary. Nevertheless, these will definitely come in handy during those situations where you can't really think of what the word could be.
roost
roomy
rooty
rooky
rooks
roods
roofs
roose
rooms
roots
rooty
roops
rooke
roofy
That's our entire list of 5 letter words starting with ROO! Hopefully, this list helps you out when in need. Morning is a good time to get the brain moving but Wordle often manages to pull a fast one which can make it difficult to figure out its puzzle. Be sure to check back daily as we're always updating our Wordle resources with more helpful tips. Additionally, we also have our very own Wordle Helper Tool as well which is a really handy item to have at your disposal.