5 Letter Words Starting with MID – Wordle Guides
Nothing MIDdling about this puzzle.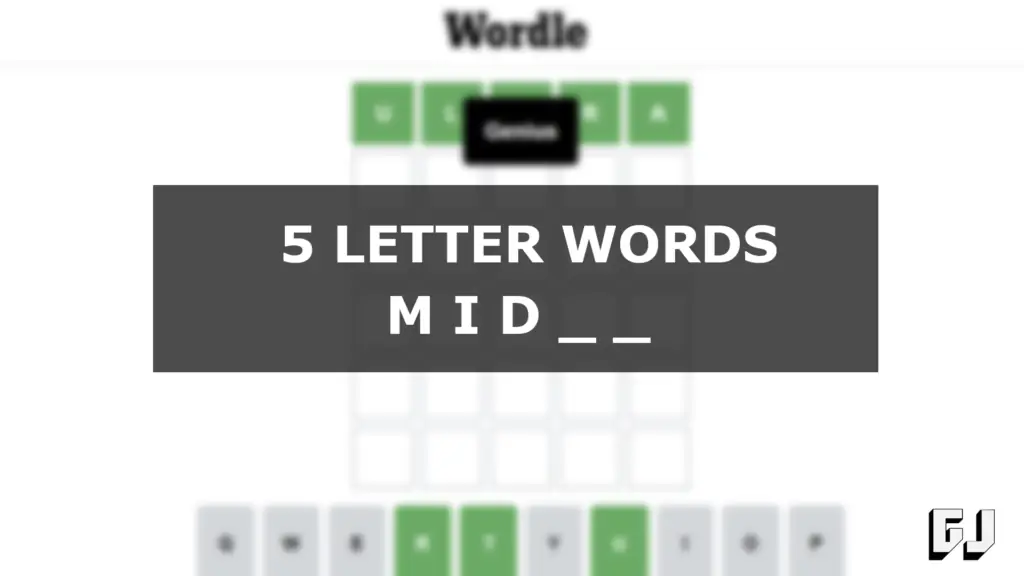 Someone once told me that the biggest insult you could say about someone's favorite thing is not that it's bad, but that it's MID, as in middling in quality. There's something particularly insulting about the implication that something you like wasn't even bad enough to be interesting. Truly, MID is a dangerous word. If you'd like to learn more of the ways of MID, then here's a list of 5 letter words starting with MID for Wordle.
5 Letter Words Starting with MID
MID is another one of those letter combinations that you'd expect to yield a lot of words. If we weren't operating on a 5 letter limit, it just might, but within those confines, your options are actually pretty limited. If you're looking for a point of commonality, most of these words have either a Y or an S in them.
To help us suss out the solution, we have the decidedly not-MID Wordle Helper utility. With its high-class assistance, we've pinpointed 5 words, all 5 letters long and starting with MID.
middy
midst
midis
midge
midgy
There's your list of 5 letter words starting with MID for Wordle. Nothing middling about that service, eh? If you're not satisfied, though, perhaps you'll find what you need in our Wordle section here on Gamer Journalist. We've got new word combo and placement guides going up every day to help you however you need.