5 Letter Words Starting with M and Ending with O – Wordle Guides
Keep that Wordle streak alive with this list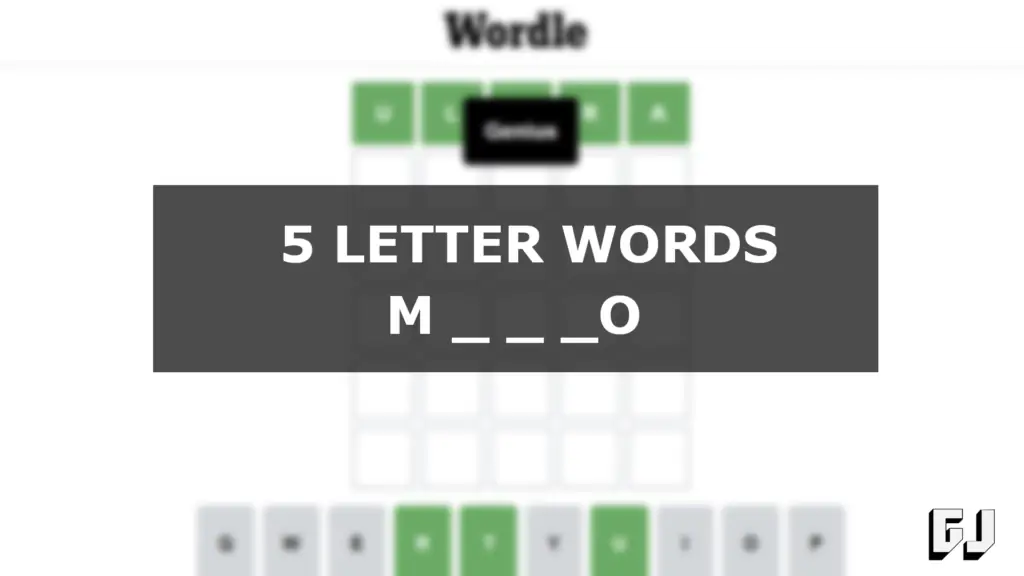 If you're a fan of online games you may have heard of Wordle. Wordle is an online word game where players must guess the mystery word of the day while only having six chances to do so. It sounds difficult but it can be very easy if you use the hints the game gives you. Colors are used to indicate whether or not you've entered a correct answer. Yellow means that the letters in the word are in the wrong position, gray means that the entire word is incorrect, and green means that the word is correct. To help you get the correct Wordle answer, we've put together a list of 5 letter words starting with M and ending with O.
5 Letter Words Starting with M and Ending with O
The following list contains 27 words starting with M and ending with O. With these many words, you might have trouble determining which is the correct answer. The best way to find it is with the process of elimination. This will help you determine the correct position of the letters in the word. Because each Wordle has a different answer, this list will not work for every Wordle you attempt to solve.
Mungo
Mesto
Mongo
Manto
Mezzo
Mucro
Matlo
Mucho
Mondo
Mambo
Mento
Morro
Mosso
Molto
Misdo
Maiko
Mango
Metho
Macho
Misgo
Mimeo
Matzo
Milko
Metro
Motto
Micro
Macro
With this list of 5-letter words starting with M and ending with O, you should be able to easily solve the Wordle you're currently stuck on. If you're still in need of some help, you might want to check out our Wordle section. It has many guides and articles about the game of Wordle. If you want even more help, check out our Wordle Helper which lets you input letters to determine which word is the correct answer.