5 Letter Words Starting with H and Ending with Y – Wordle Guides
Here is the list of 5-letter words starting with H and ending with Y that you can use to solve the daily Wordle puzzle.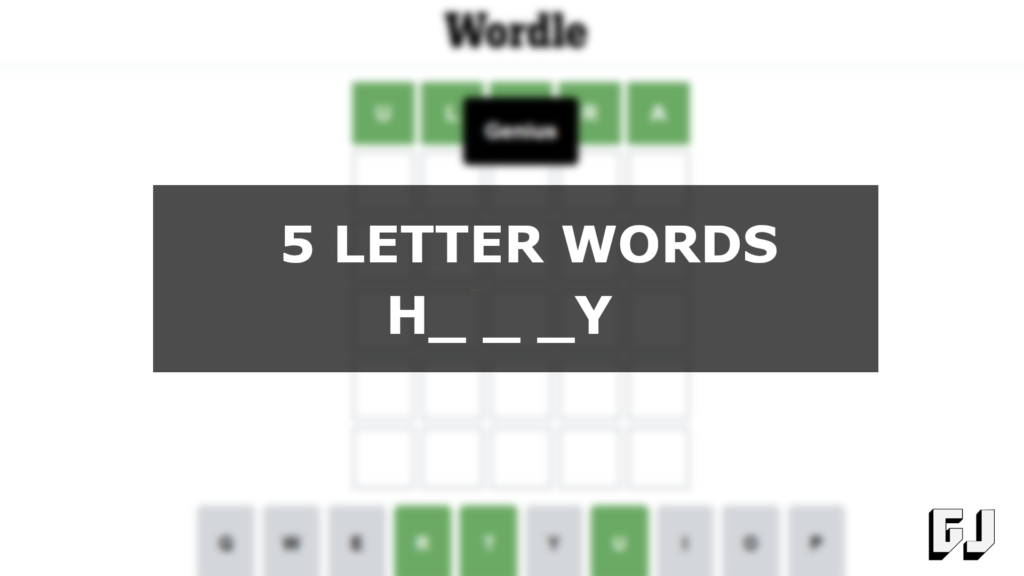 Wordle continues to take the puzzle world by storm and has many fans. It's simple but also addicting. Players get six guesses to solve a random daily five-letter word. You get few hints along the way, but the game does let you know when you find the right letters.
Each successful guess will get you one step closer to the word of the day. Use the list below if you need 5-letter words that start with H and end with Y.
There are 50 possible words that meet these criteria that you can use for valid Wordle guesses. The best strategy is to use the knowledge you get from your in-game hints and eliminate some of the words from the list that you know contain invalid letters. The resulting list will be much more manageable and will include the potential answer to today's hidden word!
Words Starting with H and Ending with Y
We have a complete list of Wordle compatible 5-letter words below that start with H and end in Y. You can use these to help you find words if you're stuck on the daily. Use some of these if you can't think of any more words, and double-check the letters to see if you're making a good guess. Our Wordle helper can also help as well.
5 Letter Words that Start With H and End in Y
harry
hubby
hushy
hooey
henry
humpy
hinky
hissy
hempy
hotty
horsy
hurly
huggy
hiply
hobby
honey
hulky
hoary
haply
hoppy
huffy
harpy
hinny
hooty
heavy
hokey
hurry
hammy
handy
howdy
henny
heady
herry
husky
hully
hanky
homey
hefty
hilly
horny
heedy
honky
hashy
hyphy
hardy
herby
hussy
hayey
holey
hooky
That's our list of 5-letter words starting with H and ending in Y. We hope you can use this to come up with some educated guesses and solve the daily you're having trouble with. Feel free to check out our Wordle section for more related guides, content, and helpful information.