5 Letter Words Starting with GRU — Wordle Guides
Here's a full list of Wordle-compliant words ending with GRU!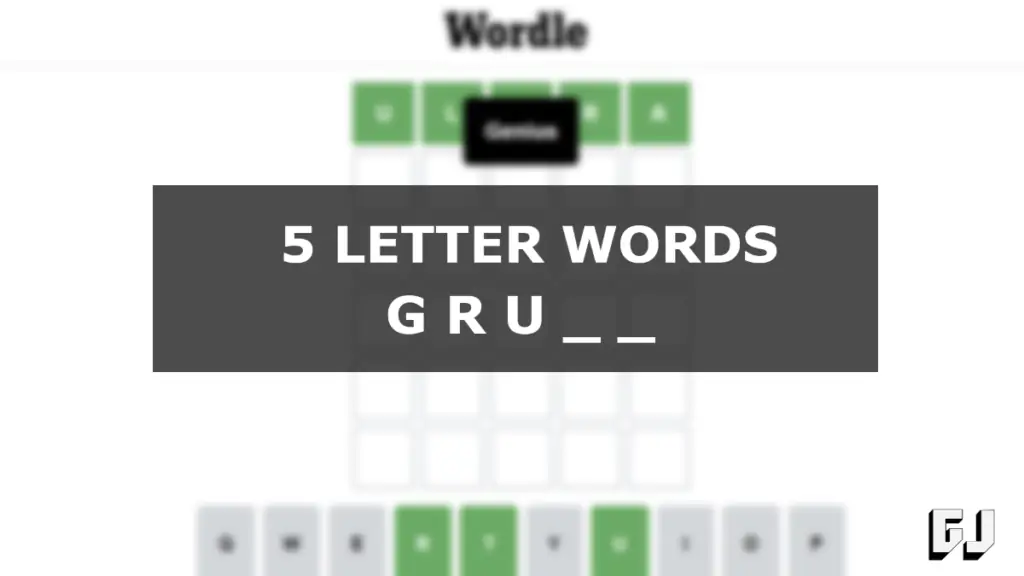 It's WORDLE time, y'all! If you've managed to keep up those streaks, you have earned my respect. It can be ridiculous sometimes, because the words they've chosen are words that literally no one uses. I mean, how many 5 letter words can there be in the English language? Over 150,000? Cool.
At the end of the day, our message is what it always has been: it's okay to accept help where it's offered. We here at Gamer Journalist work tirelessly to extend a hand to anyone who needs assistance with these — sometimes — sadistic word puzzles. In today's prompt, let's look for 5 letter words starting with GRU.
5 Letter Words Starting with GRU
Here is a complete list of 5 letter words starting with GRU. Admittedly, this is a rather specific prompt, so it makes sense there's only 10 words that fulfill it. That being said, it shouldn't be too difficult to sniff this one out. But, if you happen to need more assistance, consider using our handy Wordle Helper tool, which lets you figure out the right word in real time! Input all correct, incorrect, and misplaced letters to see an automated list!
grubs
gruff
grume
grued
grunt
grues
grump
grund
gruel
grufe
Related: Answers for Wordle Today (August 2022)
Well, that's all they wrote! That was our complete list of 5 letter words starting with GRU! Feel free to check out the vast collection of Wordle content published by Gamer Journalist! And, remember to check back every day for a brand new set of pieces on this revolutionary online word game!!