5 Letter Words Starting with BU – Wordle Guides
Daily dose of words that start with BU!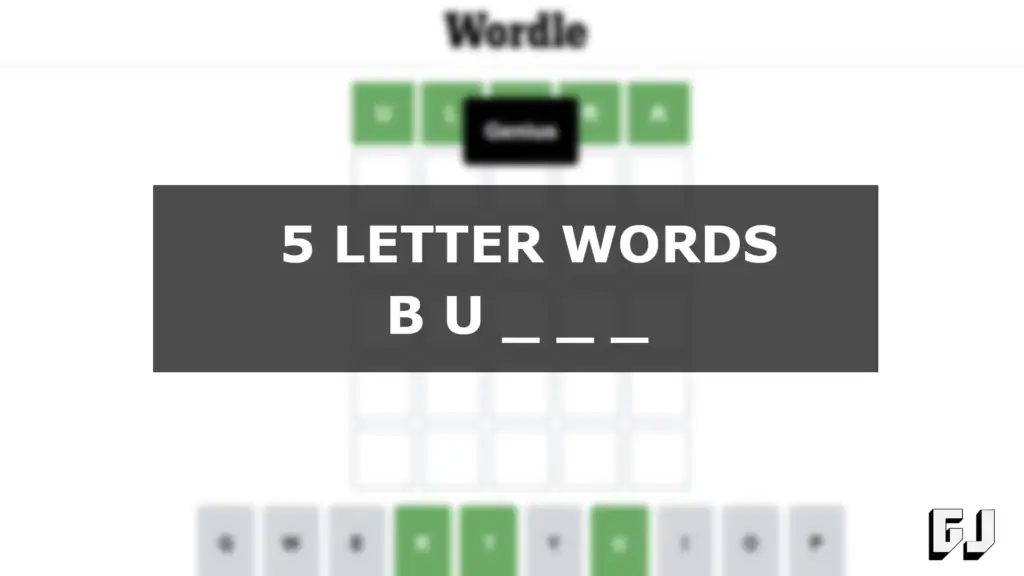 Time for your daily dose of Wordle guides! Wordle is a popular web-based word puzzle where you need to create words using the letters given to you. Now that we have your attention you want to get to the good stuff. We will be talking about words that start with BU. You could always guess what the words are on your own OR you could use our guide. Here are five letter words starting with BU.
5 Letter Words Starting with BU
Below is a list containing words with BU as a starter. We found over 40 words that start with BU, and for the future, if you ever need help try checking out our Wordle Helper to narrow your list down significantly! A lot of these words were pretty easy to solve on your own, but some of them, we can understand why you needed the extra help.
buyer
bungs
buggy
burka
buiks
buffs
busts
butut
burps
bunds
burns
bushy
bully
budge
bumbo
burgs
butes
burfi
bumps
buats
bunje
bubby
bunns
bundy
burry
bulbs
build
buhls
buppy
bunny
budis
bundu
buhrs
bulla
bulks
buoys
bulky
built
bunia
buran
bufty
bursa
buffo
buchu
buses
buxom
butch
burst
bundh
bulgy
Aren't you glad you decided to look at our list instead of figuring it out on your own? The complete list of words that start with BU is finally finished. If you need extra help, we have tons of resources you can use to become a Wordle expert. These resources have been curated by our team of experts, so be sure to bookmark our sections on Wordle. We publish daily content for your needs and are always publishing content giving you the answers you need to excel.