5 Letter Words Starting with B and Ending with F – Wordle Guides
Here's some Wordle assistance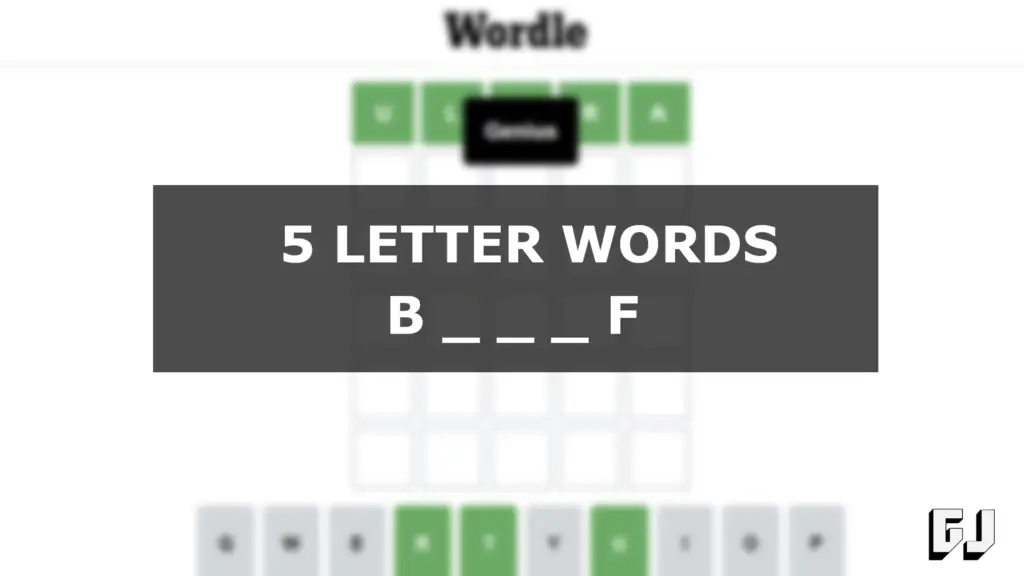 The best way to spend part of your day is by engaging in a game of Wordle. This popular online game took the world by storm and has become a favorite of people everywhere. If you're wondering how to play, the rules are simple: Players have just six chances to guess the mystery 5-letter word of the day. To successfully guess the word, Players must use hints given by the game. These hints come in the form of colors. Gray means that the word is incorrect. Yellow means the letters are in the wrong position. Green means that the word is correct. To help you get the color green, here is a list of 5-letter words starting with B and ending with F.
5 Letter Words Starting with B and Ending with F
The following is a list of words starting with B and ending with F. The list is short with there only being 4 words so you shouldn't have any trouble guessing the answer. A good strategy in Wordle is to use the process of elimination. This way you'll be able to guess where the letters are positioned. Please keep in mind that every Wordle is different. This list will not work for each one you solve.
Now that you've seen this list of 5-letter words starting with B and ending with F, you should be able to conquer Wordle.If you're still struggling with Wordle try out our Wordle section. There, you'll find plenty of articles that are filled with tips and word lists like this one. If you need even more Wordle help, then you should check out our Wordle helper. This tool will allow you to enter letters you've already entered into Wordle to determine which word is the correct answer.