5 Letter Words Starting with AT – Wordle Guides
Can't figure it out? We've the answers.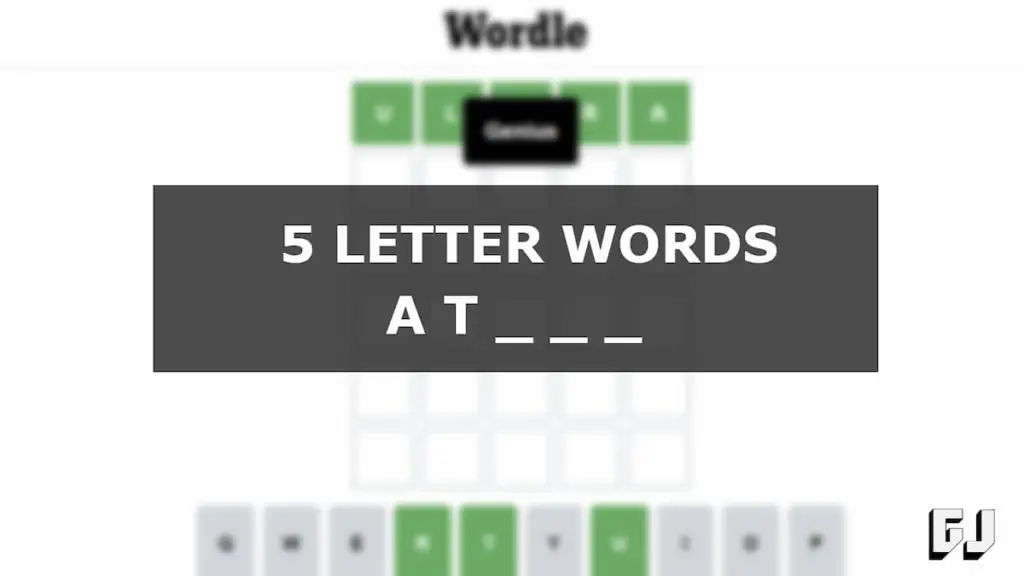 Wordle is one of the most trending word puzzle games you will find today. Although quite simple in its approach, Wordle can challenge people with great vocabulary. The game gives its user six guesses to solve a five-letter word. However, the final few spots become increasingly difficult, as you keep solving the game. That's where we come in. We will help you solve these puzzles. In this article, we focus on 5 letter words starting with AT.
5 Letter Words Starting with AT
We have grouped a Wordle-compatible list of 5 letter words starting with AT. Fortunately, there are 24 words meeting the requirements. If you want to become an expert at solving Wordle, we have made a detailed the wordle helper guide. You can search for required words by typing in the correct letters. It also offers many other resources to help you with Wordle.
ataps
ataxy
atigi
atilt
atimy
atlas
atman
atmas
atmos
atocs
atoke
atoks
atoll
atoms
atomy
atone
atony
atopy
atria
atrip
attap
attar
attic
atuas
That's the complete list of 5 letter words starting with AT. If you like our guide, kindly check the other resources on Wordle put together by the Gamer Journalist team. It is also a great idea to bookmark our section dedicated to the Wordle game and a plethora of guides around it. We work on similar puzzles and update daily content similar to this one on our site. If you ever find yourself confused about a tricky word in the game, check out our site for a quick answer.