5 Letter Words Starting with M – Wordle Hint
We have a list of 5-letter words starting with M to help you figure out the challenging Wordle of the day.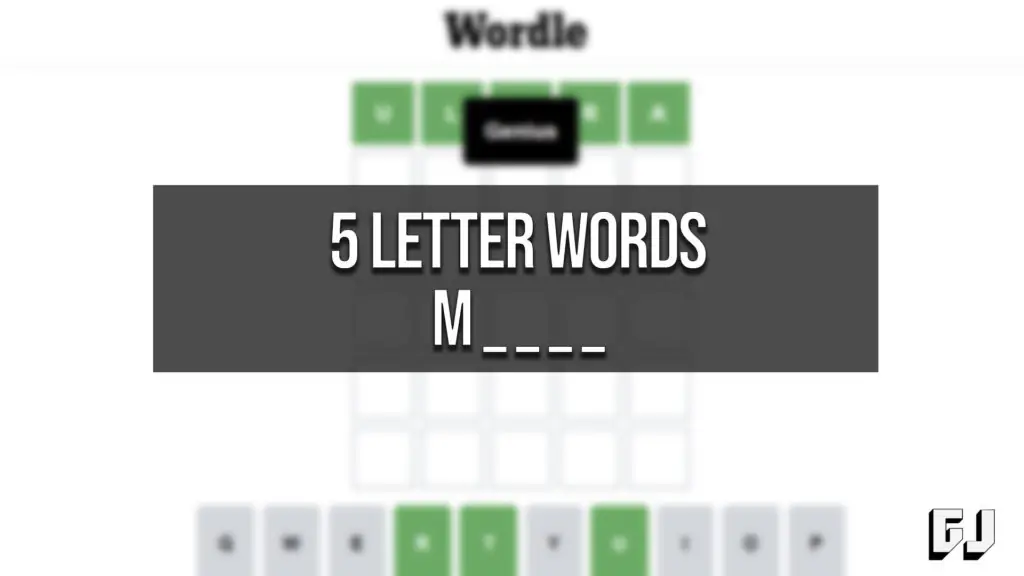 The web-based puzzle game known as Wordle is a fun and challenging brain teaser. However, figuring out the word of the day is not always smooth sailing. Sometimes, you may come across some clues that stump you, and if you run out of ideas for what to guess next, we're here to help you out. Below we have a complete list of Wordle-compatible 5-letter words starting with M to help you out.
5 Letter Words Starting With M
Below is a Wordle-compatible list of 5-letter words starting with the letter M. The list may seem comprehensive, but you can narrow it down by eliminating words that contain incorrect letters. Eliminate any words with letters, and you will be left with a much more manageable list to work with and make an educated guess.
105 Results
macaw
macho
macro
madam
madly
mafia
magic
magma
maize
major
maker
mambo
mamma
mammy
manga
mange
mango
mangy
mania
manic
manly
manor
maple
march
marry
marsh
mason
masse
match
matey
mauve
maxim
maybe
mayor
mealy
meant
meaty
mecca
medal
media
medic
melee
melon
mercy
merge
merit
merry
metal
meter
metro
micro
midge
midst
might
milky
mimic
mince
miner
minim
minor
minty
minus
mirth
miser
missy
mocha
modal
model
modem
mogul
moist
molar
moldy
money
month
moody
moose
moral
moron
morph
mossy
motel
motif
motor
motto
moult
mound
mount
mourn
mouse
mouth
mover
movie
mower
mucky
mucus
muddy
mulch
mummy
munch
mural
murky
mushy
music
musky
musty
myrrh
That's our list of Wordle-compatible 5-letter words that start with M. There are more words that start with M no on the list, but they will never be a Wordle of the day. You might be able to get some good ideas from these words that will help you finish off the puzzle if you're stuck. If you ever need help with any other aspect of this game, you can simply visit our Wordle section for more word lists, clues, and guides.