5 Letter Words Starting with H – Wordle Guides
We have the complete list of all 5-letter words beginning with H to help you solve today's daily Wordle puzzle.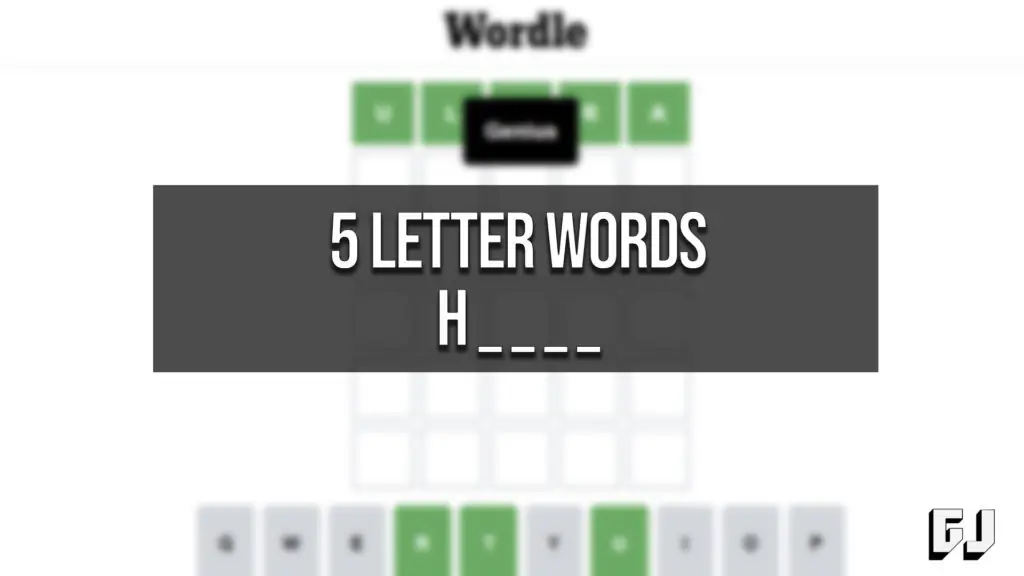 Wordle is the popular word puzzle game where players get six tries to figure out a hidden daily 5 letter word. It's not always as easy as it might sound, and some days, the word is much more challenging than others. If you run out of ideas for which words to guess next and your Wordle clue starts with H, we have a list of words to help you out. Use these words if you're stumped and need some ideas.
Words Starting with H
Below is a complete list of 5 letter words starting with the letter H. There are a total of 489 words, but we trimmed the list down to include only potential Wordle answers. The remaining list is 69 words long, which is much more manageable and increases your odds of picking a winner. Use any of these words in your daily Wordle puzzles if you need some ideas.
5-Letter Words Starting with H List
habit
hairy
halve
handy
happy
hardy
harem
harpy
harry
harsh
haste
hasty
hatch
hater
haunt
haute
haven
havoc
hazel
heady
heard
heart
heath
heave
heavy
hedge
hefty
heist
helix
hello
hence
heron
hilly
hinge
hippo
hippy
hitch
hoard
hobby
hoist
holly
homer
honey
honor
horde
horny
horse
hotel
hotly
hound
house
hovel
hover
howdy
human
humid
humor
humph
humus
hunch
hunky
hurry
husky
hussy
hutch
hydro
hyena
hymen
hyper
That is our complete list of all 5-letter words that start with H. These are all Wordle-compatible guesses, so, hopefully, you can get some good ideas and think of something to use for your next guess. For related content, word lists, and guides, you can check out our website's Wordle section.