5 Letter Words with Second Letter H – Wordle Guides
A complete list of all 5-letter words with the second letter H to help you with the daily Wordle.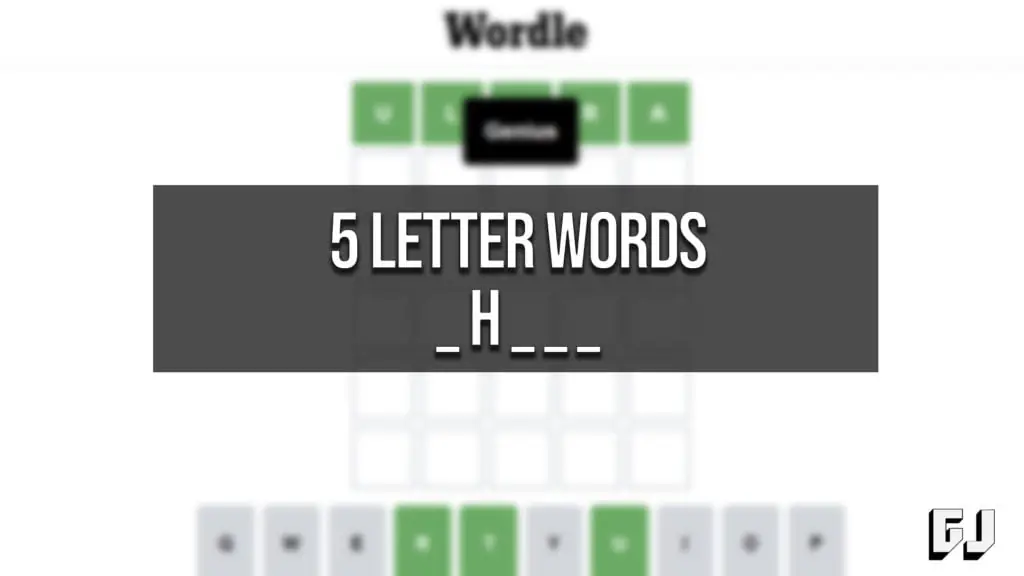 Wordle is a hit in the word puzzle category, and it is here to stay. Players get six guesses to solve a daily 5-letter word. Hints are given after each guess to show correct and incorrect letters and letter positions. Each successful guess will get you one step closer to figuring out the word of the day. Use the list below for Wordle clues for 5 Letter words with second letter H.
Words with Second Letter H
Below is a list of Wordle-compatible 5-letter words with the second letter H that you can use for your daily guesses. Based on the in-game feedback, you can eliminate some words that have incorrect letters to narrow down the list. Use the narrowed-down list to make an educated guess at the daily word.
5-Letter Words with Second Letter H List
ahead
chafe
chaff
chain
chair
chalk
champ
chant
chaos
chard
charm
chart
chase
chasm
cheap
cheat
check
cheek
cheer
chess
chest
chick
chide
chief
child
chili
chill
chime
china
chirp
chock
choir
choke
chord
chore
chose
chuck
chump
chunk
churn
chute
ghost
ghoul
khaki
phase
phone
phony
photo
rhino
rhyme
shack
shade
shady
shaft
shake
shaky
shale
shall
shalt
shame
shank
shape
shard
share
shark
sharp
shave
shawl
shear
sheen
sheep
sheer
sheet
sheik
shelf
shell
shied
shift
shine
shiny
shire
shirk
shirt
shoal
shock
shone
shook
shoot
shore
shorn
short
shout
shove
shown
showy
shrew
shrub
shrug
shuck
shunt
shush
shyly
thank
theft
their
theme
there
these
theta
thick
thief
thigh
thing
think
third
thong
thorn
those
three
threw
throb
throw
thrum
thumb
thump
thyme
whack
whale
wharf
wheat
wheel
whelp
where
which
whiff
while
whine
whiny
whirl
whisk
white
whole
whoop
whose
That's our list of 5-letter words with the second letter H. We hope you can use this to come up with some educated guesses and solve the daily you're having trouble with. Feel free to check out our Wordle section for more related guides, content, and helpful information.