5 Letter Words Ending with UL – Wordle Guides
Your answers to 5 letter words ending with UL.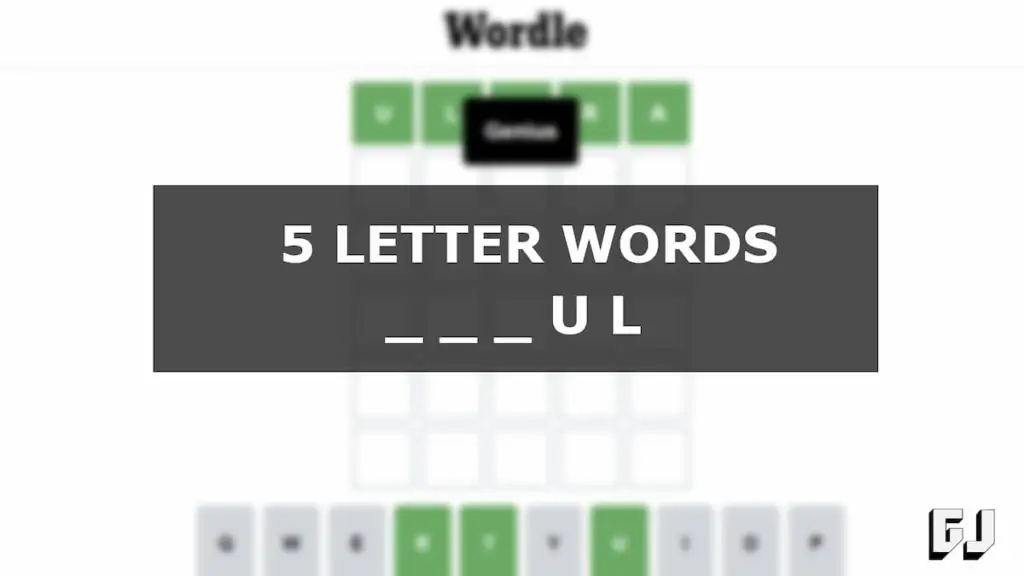 Wordle is a simple web-based word game which is free to play. Developed and published by The New York Times Company in 2022, the game has skyrocketed in popularity. While it offers a simple user interface and is easy to grasp rules, the game poses a challenge to many players. You get six attempts to guess a five-letter word. With each guess, the color of the word tiles change to show your progress in the puzzle. Occasionally the game gives tough conditions to fulfil. However, don't sweat yourself with solving them. We have numerous guides for Wordle which can help you solve most puzzles. In this guide, we will solve 5 letter words ending with UL.
5 Letter Words Ending with UL
We have found 22 words that are compatible with Wordle and meet requirement for 5 letter words ending with UL. If you want to become an expert at the game, check out our detailed the wordle helper guide. It has everything you need to make you better at the game. You can also solve words by inputting the correct letters.
afoul
ampul
annul
awful
babul
capul
ghoul
jarul
kitul
manul
miaul
mogul
picul
pikul
pipul
proul
schul
shaul
simul
spaul
woful
yokul
There you have it. A full list of 5 letter words ending with UL. If you liked our guide consider checking out other useful resources by the Gamer Journalist team. Booking marking our section dedicated to the Wordle game is also a great idea. We post similar guides daily.