5 Letter Words Ending with OMP – Wordle Guides
Another day, another glorious chance to try to guess that daily Wordle on the first try. Those days are the best because they make you feel like you've got a good grip on the English language. But then there are those days where you're sitting on the sixth guess and you're still not even sure […]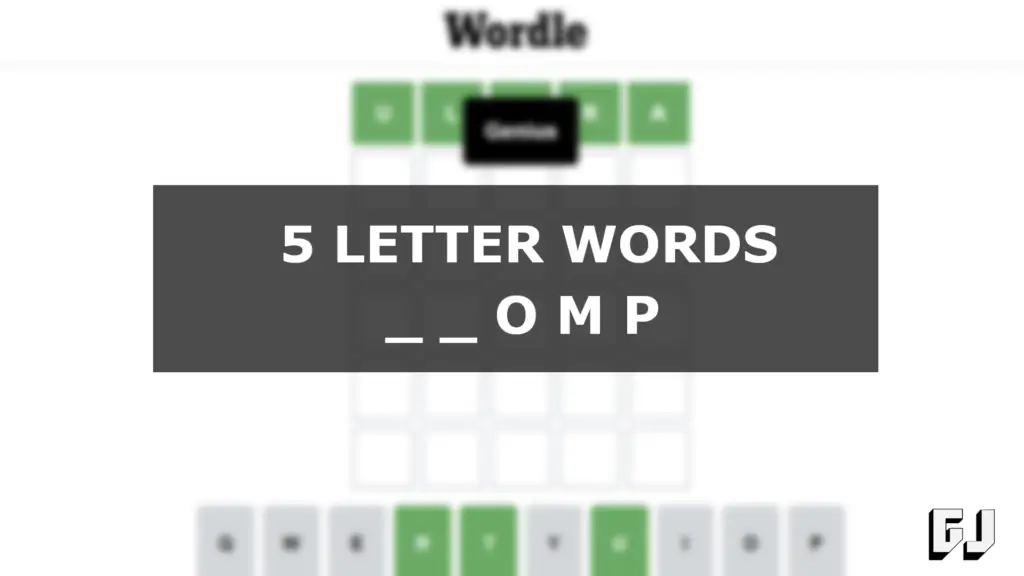 Another day, another glorious chance to try to guess that daily Wordle on the first try. Those days are the best because they make you feel like you've got a good grip on the English language. But then there are those days where you're sitting on the sixth guess and you're still not even sure what the word could be. Those instances are tricky but there are always ways to bring in your own help to keep your streak up. We've come up with a list of 5 letter words ending with OMP to help you in all of your Wordle endeavors.
5 Letter Words Ending with OMP
Unfortunately for the letters OMP, there aren't very many 5 letter words that end with them. In fact, there are only a total of 5 that could be found overall. The good thing about this list though is that most of the entries on it aren't that common, making this a worthwhile page to save in your bookmarks for a later date. Let's jump right into the list!
clomp
tromp
whomp
stomp
chomp
That's our entire list of 5 letter words ending with OMP. Sure, there aren't many of them but Wordle is sure to use them at some point and it's better to be safe than sorry. If you're looking for even more help in your Wordle bouts, we've also got daily updated Wordle resources as well as our secret weapon, the Wordle Helper Tool. It comes in handy during those tougher days when you really can't seem to crack the code.