5 Letter Words Ending with MP – Wordle Guides
If you're looking for help, these are sure to please.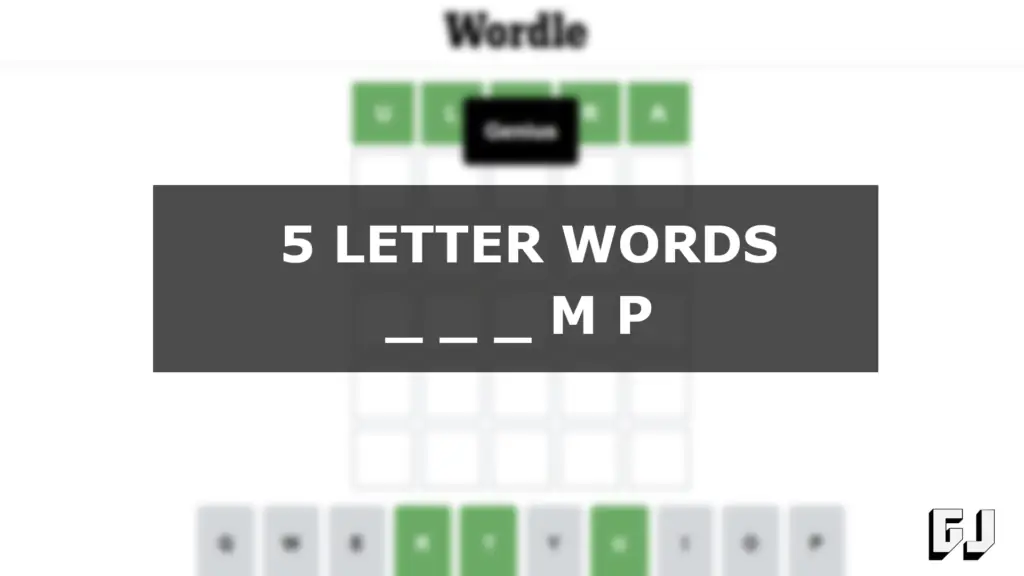 Some days, Wordle can feel like a total breeze. You're given a word and manage to solve it in two or three tries. Other days though, Wordle can throw a curveball, resulting in your streak taking a hit. Having days, weeks, or even months' worth of work tossed out the window. But you don't always have to go it alone. We've managed to come up with an extensive list of 5 letter words ending with MP that can really help in those times of need.
5 Letter Words Ending with MP
In total, we've come up with 33 words that are great to have in your back pocket. Wordle is always going to try to pull a fast one every so often, so it's better to be prepared than not. Let's take a look at our 5 letter words ending with MP and see what we've come up with.
chump
abamp
cramp
champ
plump
tromp
swamp
flump
trump
clump
crump
primp
stomp
grump
clomp
stamp
gramp
clamp
stump
slump
chimp
thump
blimp
tramp
whump
frump
crimp
whomp
flimp
chomp
guimp
skimp
scamp
There you have it! Our entire list of 5 letter words ending with MP. Wordle doesn't stand a chance against this 33-entry strong list, so be sure to bookmark it for the future. Additionally, be sure to check out our Wordle resources that are updated daily as well as our Wordle Helper Tool. That thing comes in handy more often than you'd think and you can never have too much help. Especially if your daily streak is on the line.