5 Letter Words Ending With GGY – Wordle Guides
Here's some assitance for all Wordle players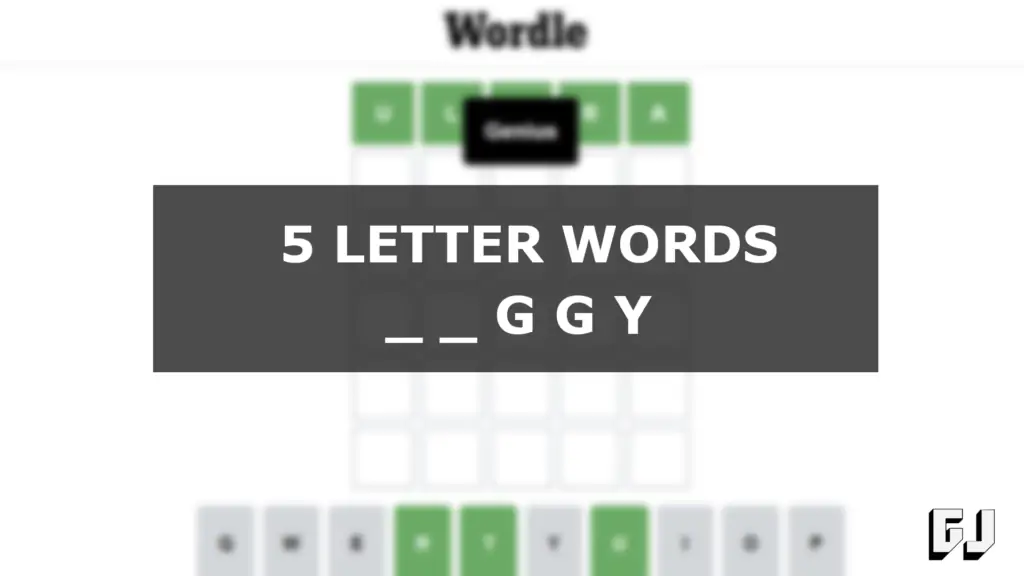 With a new day comes a new Wordle. This online word game started gaining popularity during the pandemic. It became so popular that The New York Times eventually purchased it. The game became popular due to being simple and challenging at the same time. Players are given six chances to guess the mystery 5-letter word of the day. Wordle gives hints about the answer by using colors. Yellow means that the word's letters are in the wrong position. Gray means that the word is incorrect. Green means that the word is correct. To give you some help in Wordle here is a list of 5 Letter Words Ending With GGY.
5 Letter Words Ending With GGY
The following is a list of 5 Letter Words Ending With GGY. This list contains 28 words. You may have trouble guessing the correct answer since you'll only have six chances to do so. If you do, try using the process of elimination. Use educated guesses to determine the position of letters. If you do this, you should be able to get the correct answer. Also, keep in mind that every Wordle that you'll solve is different. This list will not work for every Wordle you come across.
Baggy
jaggy
puggy
ruggy
piggy
naggy
wiggy
soggy
buggy
boggy
foggy
peggy
moggy
vuggy
leggy
saggy
biggy
fuggy
jiggy
taggy
raggy
loggy
huggy
figgy
daggy
muggy
doggy
ciggy
With this list of 5 Letter Words Ending With GGY, you should be able to conquer today's Wordle. If you'd like more help with Wordle, then check out our Wordle section. It contains plenty of helpful articles and guides about Wordle along with other Wordle lists such as this one. If you want even more help, then check out the Wordle Helper. This tool lets you input letters you've already entered into Wordle and determine what the correct answer is.