5 Letter Words Ending with O — Wordle Guides
We have the complete list of all 5-letter words ending with O to help you solve today's daily Wordle puzzle.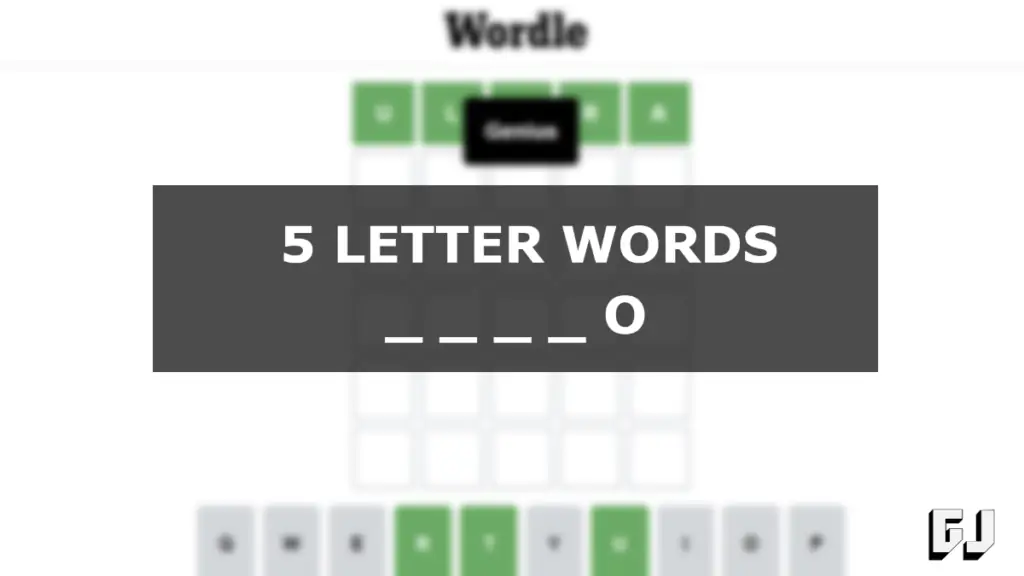 Wordle is a word game that has been gaining a lot of popularity. The simple web-based word game has players attempting to guess a daily word in six tries or less. Players get feedback on correct and incorrect letters and positioning, which is helpful in figuring out the word. However, sometimes the word can really stump you. So, if you are drawing a blank or just need some ideas for guesses, here is a list of 5-letter words ending in O.
Words Ending in O
Below is a list of Wordle-compatible 5-letter words that end with the letter O. You may be able to cherry-pick some winners from the list by eliminating the ones containing invalid letters. Use your previous in-game guesses and feedback to make an educated guess from the list to increase your odds of success.
All 5-Letter Words Ending in O
abmho
imago
genro
cuffo
chiro
diazo
bunko
gadjo
corno
dildo
lazzo
imino
mondo
jello
pengo
igapo
dubbo
timbo
paseo
putto
repro
convo
morro
piezo
sixmo
reggo
cyclo
rumpo
soldo
panko
buteo
chimo
sorbo
doggo
proto
gesso
tempo
roneo
sango
parvo
baloo
sanko
jocko
estro
rello
corso
steno
zinco
salto
trugo
gecko
That is our full list of Wordle-compatible 5-letter words ending in O. Feel free to use any of these suggestions if you need some help with today's Wordle. Remember, narrow it down by eliminating words with invalid letters, and use some of your in-game guesses to help your odds! Visit our Wordle section for more word lists, clues, and guides.