Why isn't Joe Rogan in UFC 4?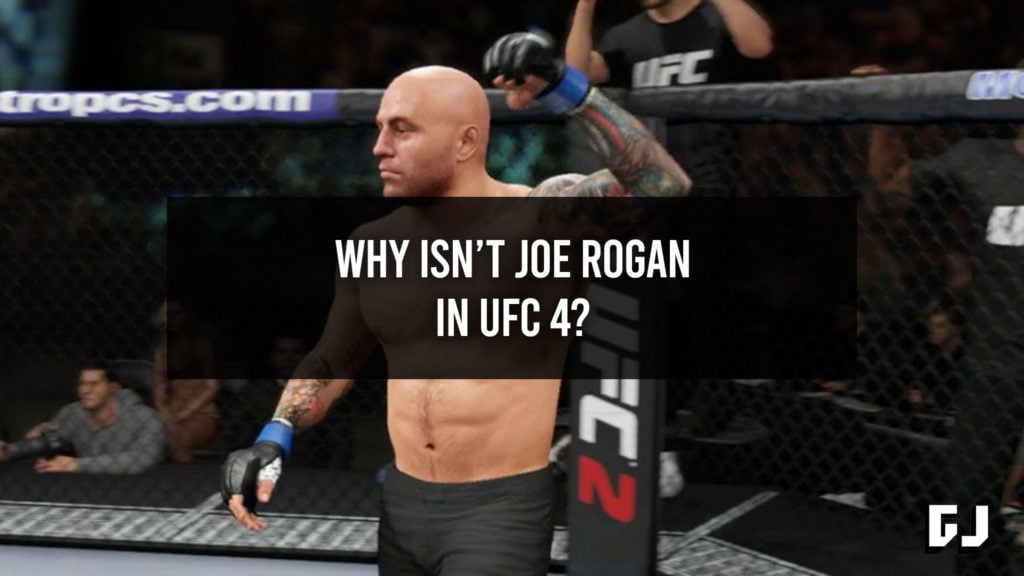 Many iconic voices are commonly associated with the UFC, including Bruce Buffer, Mike Goldberg, Dana White, and, most notably, Joe Rogan. Despite being one of the biggest podcasters and celebrities in the world, Rogan has also been involved in every single UFC video game up until this point. So, why is it then that Joe Rogan is not in UFC 4?
Why isn't Joe Rogan in UFC 4?
From notorious one-liners to expert fight analysis, Joe Rogan is an absolute legend in MMA commentary. But believe it or not, he's not the biggest fan of the whole voice-over thing.
On his hit podcast series, The Joe Rogan Experience, Rogan has noted several times that he just 'hates doing it.' In fact, it's something that he's really never enjoyed and hasn't been shy about letting people know. Even UFC 4's creative director spoke a little bit with Gamespot on not including Rogan in the commentary process this time around:
"He was open with us from the very beginning that he hated his experience of doing the voice-over on previous iterations of other UFC games, and things were not different for us… If you're not a person that can mentally get into that space, then I can see how it could be a very, you know, challenging, potentially mind-numbing experience for a certain type of individual."
With Rogan not being included as one of the commentators for UFC 4, EA Sports was forced to look elsewhere to replace the legendary voice of the UFC.
Luckily, they were able to bring in a couple of MMA superstars to do the bit: former light-heavyweight and heavyweight champion Daniel 'DC' Cormier and Jon Anik. Anik was once an ESPN anchor and host of the MMA Live show on ESPN 2 and is now a pivotal member of the UFC team.
Also a part of the team is UFC legends Michael Bisping, Dominick Cruz, Dan Hardy, and Paul Felder, all of whom have had successful careers in and outside of the octagon.
While many MMA fans were disappointed to learn of Joe Rogan's absence in UFC 4, EA Sports has done a fantastic job at replacing him with commentators who are equally as qualified and entertaining.
About the author