Why is Confetti Falling in Pokémon GO?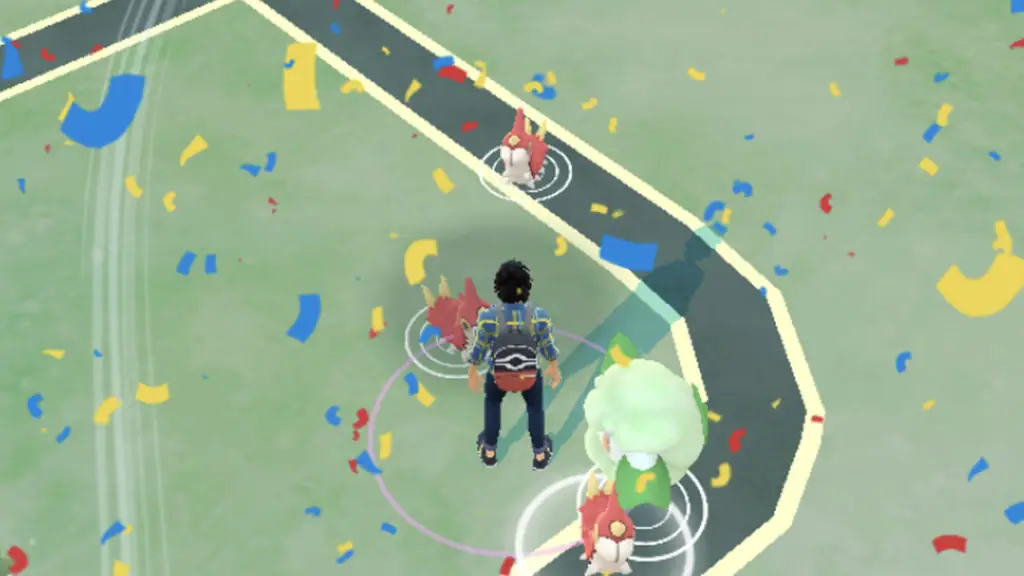 Confetti is kind of like glitter's less annoying older brother. It's fun, festive, and colorful, while much, much easier to clean up, though it still does have a tendency to get absolutely everywhere. Chances are good that when confetti starts raining down from the skies, something really nifty has gone on, is going on, or will be going on. On that note, why is confetti falling in Pokémon GO?
Pokémon GO players who logged in earlier today noticed a distinctive storm of confetti falling from the sky in the usual hues of red, blue, and yellow. It's falling absolutely everywhere, in every part of the world that the game services. It's very pretty, to be sure, but what's the occasion? Well, in case you forgot, this current weekend is the last weekend of the Festival of Lights event, which has been running since November 5th.
As we've explained previously, the Festival of Lights, also known as Diwali, is celebrated with lots of flashy lights and bright colors, and what's more flashy and colorful than confetti? As this weekend is the last days of the event, the devs thought they'd give us something fun to remember it by, which is why the confetti will continue falling until November 14th at 8:00 PM local time.
Why is Confetti Falling in Pokémon GO?
Besides the existing festivities, the confetti also serves to celebrate the defeat of Team GO Rocket. Team GO Rocket began appearing more frequently midway through the Festival of Lights event, but in proper Diwali fashion, light triumphed over shadow and they were successfully driven back, hence the little extra bit of celebration. Don't worry if you missed out on the opportunity to kick some Rocket butt, though, they're still hanging around in greater numbers until the event ends tomorrow.