Where to get Frozen Flames in God of War: Ragnarok
Set Your Weapon Ablaze!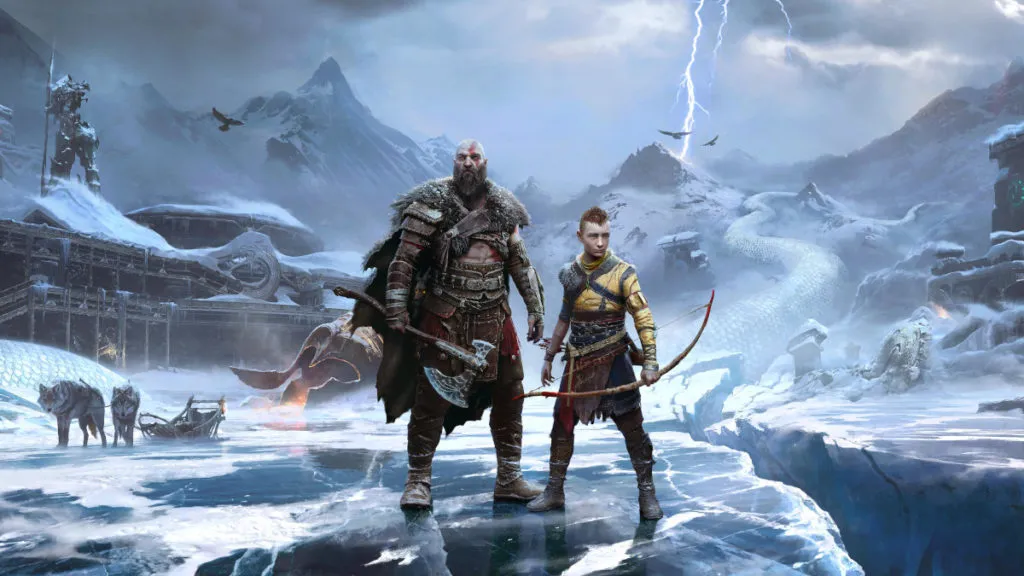 In God of War: Ragnarok, the last thing you want is to be underpowered. I get it — my attention span is so bad, I can't get through a single Resident Evil or Silent Hill game without a guide. There is no reality where I am able to make it to the end without overlooking a critical item. If you're anything like me, you may be feeling the same when it comes to upgrade materials in the latest God of War.
It's understandable, but your concerns are misplaced. In Ragnarok, one specific upgrade material is (mostly) tied to the defeat of unmissable bosses. This material is referred to as 'Frozen Flames' and can be used to increase your Leviathan Axe's potential. If you're struggling to understand how to obtain Frozen Flames in God of War: Ragnarok, struggle no more. It looks like there are six total flames that are spread across the game's main story. Read on to learn where each is hidden away!
Where to get Frozen Flames in God of War: Ragnarok
As stated, most of these items are obtainable as a result of defeating bosses. But, one in particular is your reward not for beating a boss, but for saving a comrade. In either case, it's still connected to the story, so you probably can't miss them. Here's where you can find each of the Frozen Flames:
You can obtain the first Frozen Flame simply by defeating The Huntress in the quest titled "Surviving Fimbulwinter."
The second can be acquired in the "Groa's Secret" quest once you defeat Alva.
Thankfully, the third Frozen Flame is the one you receive not for defeating a boss, but rather, for freeing Freya in the quest titled "The Reckoning."
Lucky number four is acquired in the "Reunion" quest after making quick work of the Hel-Traveller.
The fifth Frozen Flame can be nabbed by defeating the Flame Phantom in the quest titled "The Summoning."
And lastly, the sixth can be netted once you take care of The Crimson Dread in the side-quest titled "For Vanaheim!"
Related: How God of War Ragnarok's Hardest Difficulty Compares to Elden Ring and Dark Souls
OK — now that you know where each of these elusive items are, it's time to get to collecting! God of War: Ragnarok is now available for the PS4 and PS5.