When is the Next Splatfest? Date & Theme Revealed
It's the reason for the season.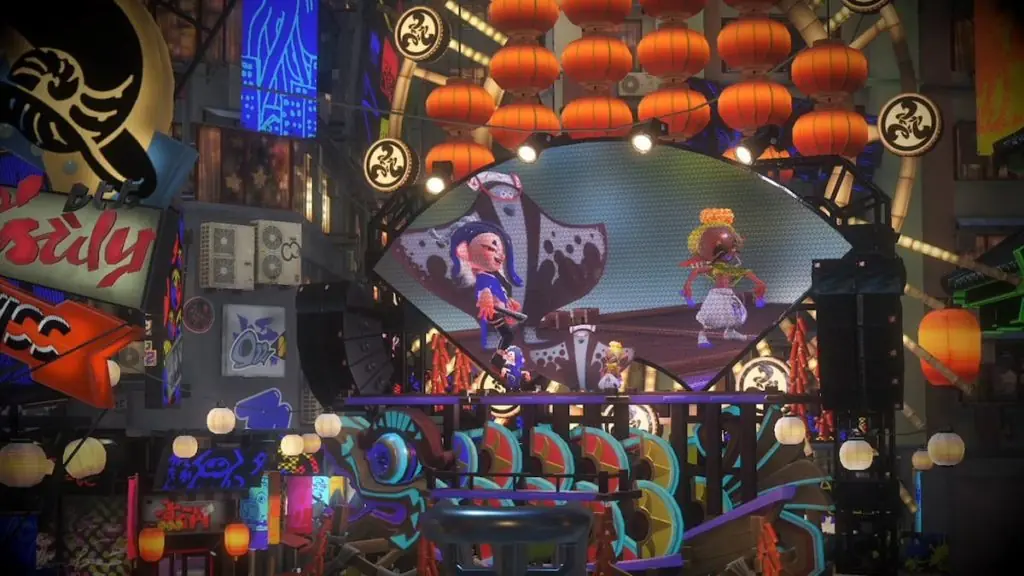 In the world of Splatoon, there is one thing that almost all land-living marine life can gather together for on a regular basis: the Splatfest. It's a big contest with big prizes for the winners, not to mention some excellent music and decorations. Splatoon 3 has three-team Splatfests, so it's time to pick a side! So, when is the next Splatfest, and what will it be about?
When is the Next Splatfest? Date & Theme Revealed
At the time of writing, the next Splatfest has been confirmed for September 23rd to September 25th, 2022. The festivities begin at 5:00 PM Pacific time on the 23rd and run until 5:00 PM Pacific time on the 25th.
Related: How to Earn and Use Super Sea Snails in Splatoon 3
This is the very first Splatfest to run since Splatoon 3 launched, so to start things off, we're going with a hefty topic. The theme for this Splatfest is "What would you bring to a deserted island?"
Shiver's team, in purple ink, is Gear, including practical items like tools and protective clothes.
Frye's team, in orange ink, is Grub, including both canned emergency food and sweet snacks.
Big Man's team, in green ink, is Fun, including books and board games.
With the Splatfest officially announced, the Splatfest terminal will be appearing in the center of Splatsville momentarily. Visit the terminal to pick your team, and get ready for the Splatfest!