When Does Wave 2 of Xenoblade Chronicles 3's Season Pass Release?
Xenoblade Chronicles 3 is about to get even bigger with Wave 2 of the Season Pass right around the corner.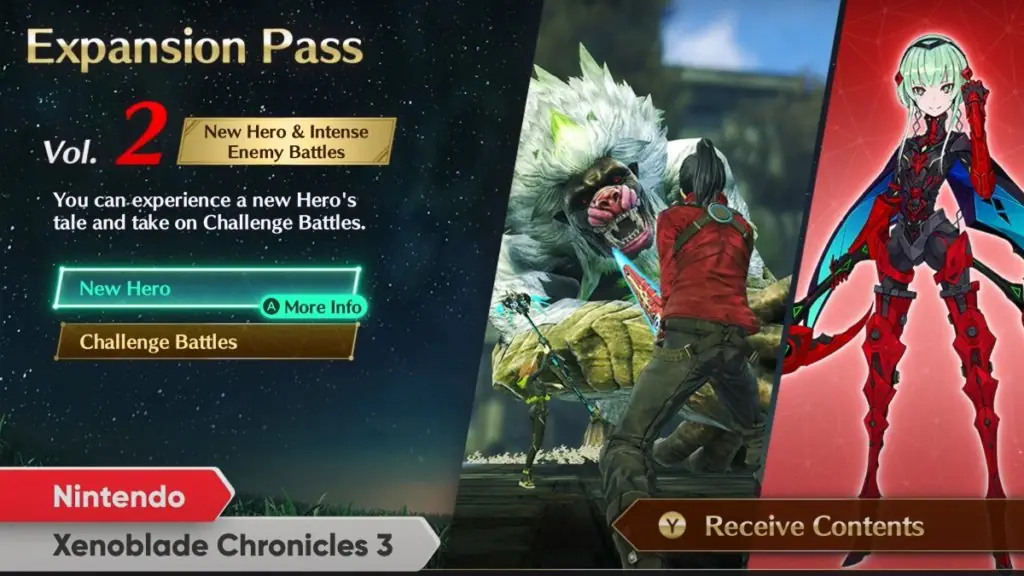 Xenoblade Chronicles 3 is a massive, sprawling RPG filled with enemies to fight, regions to explore, and character classes to unlock. Players can easily spend over a hundred hours to see it through, but Monolith Soft isn't done with the world of Aionios just yet. Xenoblade Chronicle's 3 Season Pass will offer players additional content through the end of 2023, and Wave 2 is just around the corner.
When Does Wave 2 of the Season Pass Release?
Xenoblade Chronicles 3's second wave of DLC will release on October 13, 2022. It follows the first wave, which launched alongside the full game on July 29, 2022. The new release date comes by way of the September 2022 Nintendo Direct, which showed off a host of new games and bonus content coming to the Nintendo Switch over the next several months.
Related: When Does Pikmin 4 Come Out? Nintendo Switch Release Window Guide
What's In Wave 2?
Players looking to get more out of their party-building experience will find this DLC extremely exciting. The biggest piece of new content Wave 2 introduces is a brand new Hero character named Ino, wielder of the Noponic Champion class which falls into the Defender role.
Ino is a mechanical being who feeds on a special type of Ether cylinder. She also has a unique upgrade system that bears a passing resemblance to the Soul Tree each character has for their Ouroboros form. Players will need to play through Ino's tale before they can unlock her, after which she'll be a fully available party member. As with any other Hero character, Ino can share her class with the rest of the party to allow for even further party customization.
In addition to Ino, Wave 2 will also introduce challenge battles that offer rare rewards like powerful accessories and new clothing options for the main party. These battles will come in a variety of difficulties, and the higher the stakes, the better the rewards.
Will There Be A Wave 3?
The Direct also teased the third wave of Season Pass DLC, revealing the silhouette of another new Hero and promising new rules for challenge battles. These new challenge battle rules will likely include new difficulty options as well as new rewards for players to unlock. Wave 3 is currently slated for release sometime before April 30, 2023.
The final piece of Xenoblade Chronicles 3 Season Pass content is a brand new story scenario that will likely see the return of former series protagonists Shulk and Rex. Fans can expect this DLC to launch by December 31, 2023.
For more from Xenoblade Chronicles 3, check out our guide on how to unlock the Soul Hacker class.