What is the Best Theme Team in Madden 21?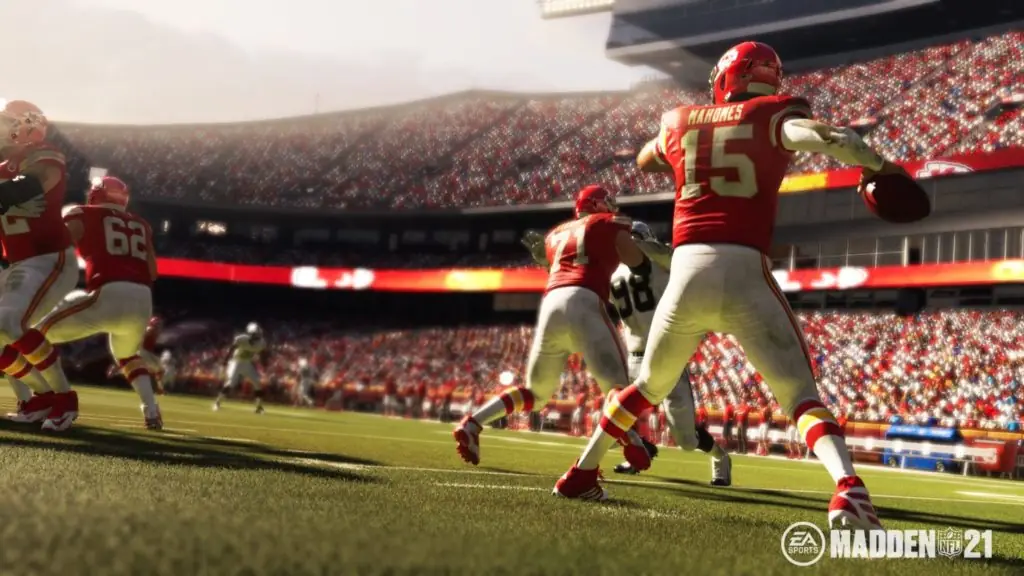 Madden 21 has introduced some exciting new avenues to explore the constantly evolving world of the NFL. When it comes to Madden's most popular game mode, Ultimate Team, the game's theme teams has garnered massive recognition. With so many options in the game, many players wonder, what is the best theme team in Madden 21? Well, we're here to answer that for you. Let's take a look.
What is the best theme team in Madden 21?
The best team for you will depend entirely on your preferred style of play. Are you the type who wants an unbeatable offensive arsenal at your disposal? Or would you rather a gritty, world-class defense that can shut down even the likes of Tom Brady? Depending on which direction you want to go, specific teams will suit you better than others. But the best overall theme teams in Madden 21's Ultimate Team are the 49ers, Cowboys, Chiefs, Saints, and Raiders.
Best Overall Theme Teams
49ers (93/92/93) – San Francisco carries too many Hall of Famers to count and has, debatably, the richest history of any NFL franchise. With studs like Joe Montana, Jerry Rice, Patrick Willis, Vernon Davis, and George Kittle on the list (to name a few), the 49ers carry one of the most explosive teams in Madden 21, hands down.
Cowboys (92/91/93) – Dallas is another organization that carries a tremendous history, with countless household names having walked through "Jerry World." America's team has spectacular players like Deion Sanders, Dez Bryant, Ezekiel Elliot, DeMarcus Lawrence, and Larry Allen, making them one of the more well-rounded teams in the game.
Chiefs (92/91/93) – The Chiefs have been many players "go-to" in Madden 21 thus far, with superstar players like Derrick Thomas, Bobby Bell, Tony Gonzalez, Travis Kelce, and Patrick Mahomes carrying the load. The Chiefs have been the hub for elite talent for generations, and it really shows in their theme team in Madden 21.
Saints (92/91/93) – New Orleans has been home to some NFL studs for many years now. So, it should come as no surprise to see the Saints ranked this high, especially when you look at the names who have come through. Jimmy Graham, Reggie Bush, Sam Mills, Michael Thomas, and Drew Brees have all made careers for themselves down in the Bayou.
Raiders (92/90/94) – The Raiders carry the best defensive rating in the game with a 94! It makes sense, as the team has hosted various legends like Nnamdi Asomugha, Jason Witten, Charles Woodson, Darren Waller, and Bo Jackson. This historic franchise has one of the scarier teams in Madden 21 on both sides of the field.