What Does the Sign of Ruin do in Dredge? Answered
Scary things appear at night...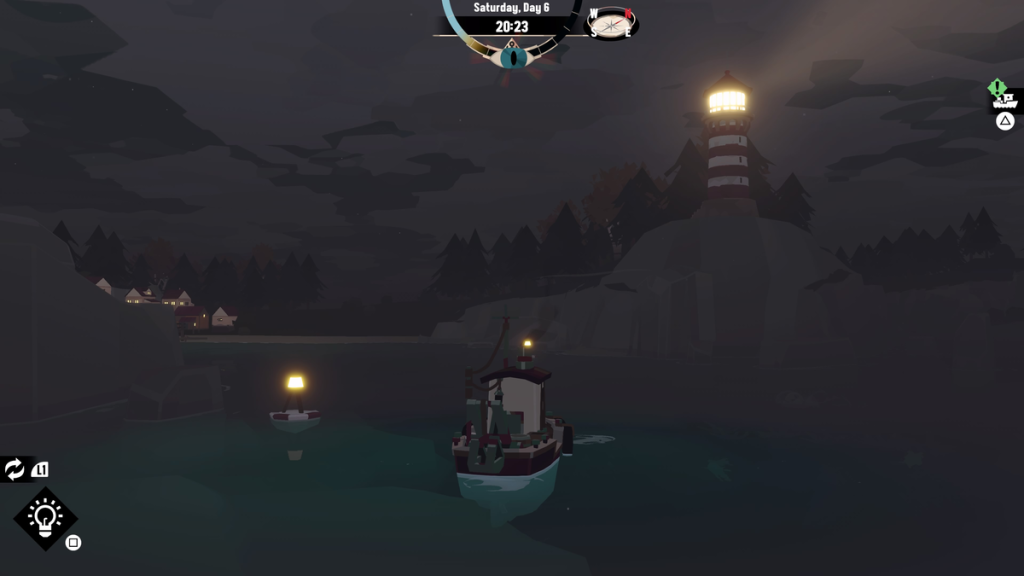 We finally are introduced to a game that allows us to sit back, relax, and catch some fish. Nothing can go wrong if you're fishing, right? This should be a cozy experience where we can sell and upgrade our boats and enjoy the wonders of nature. Unfortunately, Dredge is nothing like a cozy fishing game.
This is a game that has some pretty dark secrets attached to it. It's a game about exploration and uncovering secrets from the dark depths below. As you're playing the game you have probably come across the Sign of Ruin. What is this? What does it do? We're going to uncover the secret together and figure out what the Sign of Ruin does in Dredge.
Explaining what the Sign of Ruin is in Dredge
Exploring the seas will have you come across what looks like a weird symbol on a talisman. We've tried figuring out what it does, and thankfully to the Reddit community, we're certain there's a purpose to it. It looks like the talisman does in fact have qualities that are useful to your exploration.
Several players on Reddit have reported that the sign of ruin is linked to rarity rates. It will boost your chances of Aberratons appearing when fishing. This means you should be able to spot a very rare fish when you use it at night.
Aberrations found in Dredge
Have you ever wanted to catch rare fish in Dredge? They're called Aberrations and they're scattered around the game. These fish are rare because they do not appear frequently like the others. These corrupted fish are boosted once you use the Sign of Ruin.
There's even a quest that will require you to find an Aberration and bring it to the Fishmonger. How many Aberrations can you find in Dredge? We've estimated that half of the fish in the game will be Aberrations, so the next time you spot a Grey Eel, or a Cyclopean Flounder you should know you've spotted a rare Aberration.
---
If you're exploring the depths of the sea and need guidance, check out all of our cool articles here! In the meantime, check out our coverage of other games, and make Gamer Journalist your one-stop for all things gaming and entertainment! You can also check out these articles for more Dredge content such as Where to Find and How to Catch Jellyfish in DREDGE or How to Find Oarfish, Gulper Eel, Goliath Tigerfish, and Coelacanth in DREDGE – Recording Rarities Guide
About the author