What are the Pre-Order Bonuses for Digimon Survive? Answered
No luck to those of us buying physical, I guess???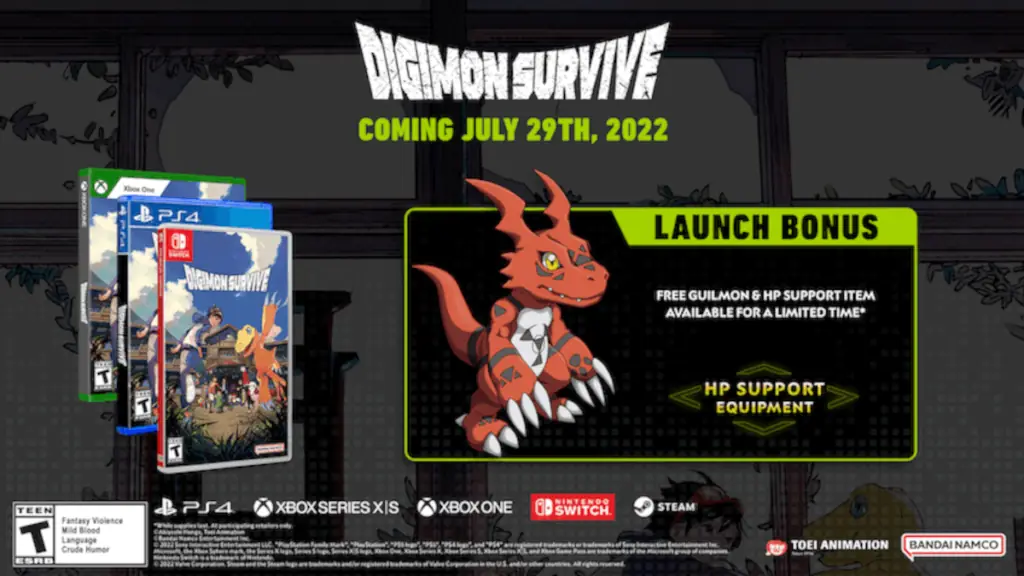 It's almost time for Digimon Survive! And, if you were looking to nab a copy on day one from your preferred retailer, you might consider placing a pre-order. But, what — if any — retailers are offering bonuses to those who pre-order?
Pre-order bonuses often vary depending on the game in question. In some cases, depending on who you buy through, you could add a snazzy new poster or knick-knack to your collection, just for placing your order in advance. For example, for pre-ordering Animal Crossing: New Horizons and Persona 5: Strikers through GameStop, I was able to nab me a double-sided poster and collectible keychain, respectively.
What Pre-Order Bonuses Exist for Digimon Survive?
It would seem that, at the time of writing, there are no pre-order bonuses for Digimon Survive. There is, however, a free DLC that will be given to anyone who buys a digital copy between launch and the first month of the game. This DLC will manifest as an extra Digimon, Guilemon, and an HP Support Item.
So, no luck to those who insist on buying physical.
Here's the game's official synopsis via the Digimon Survive website:
"Digimon Survive presents a hybrid visual novel and tactical RPG set in a mysterious world filled with dangerous monsters and deadly battles that will test your ability to survive. After getting lost on a school trip, Takuma Momozuka finds himself transported to a world inhabited by ferocious foes and new allies. Join Takuma and his friends as they fight their way back home. Craft your story in this thrilling visual novel with turn-based combat."
Related: How Long is Digimon Survive?
Digimon Survive will be available starting July 29 for the PS4, XONE, Series X|S, Switch and PC via Steam. Stick with Gamer Journalist for more on this innovative installment in the long-running franchise.