Visit Stage North of Sweaty Sands Location in Fortnite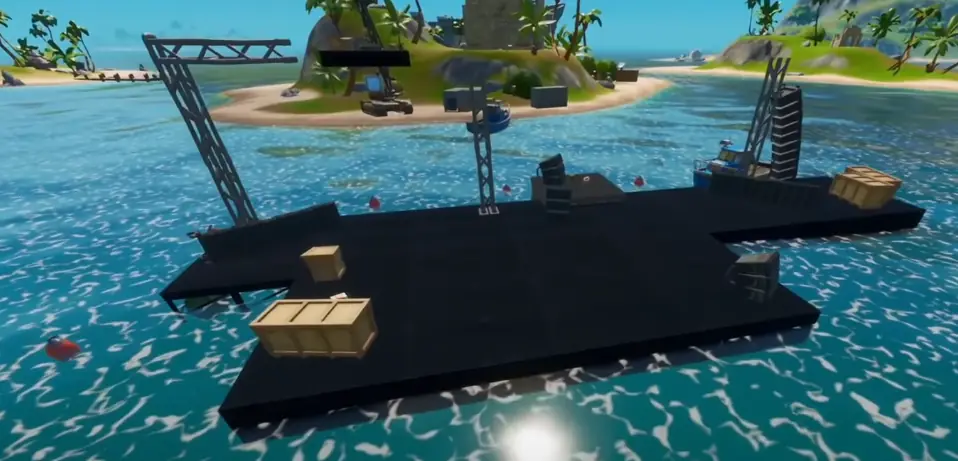 In case you missed the announcement, Travis Scott is going to be doing his Astronomical Tour in Fortnite this week. Check out the Astronomical Tour schedule so you don't miss it. In preparation for the event, Fortnite has released some new challenges. One of these challenges is to visit the stage north of Sweaty Sands in Fortnite, and we'll show you the location in this guide.
Visit Stage North of Sweaty Sands Location in Fortnite
The Travis Scott Astronomical Tour event is set to happen on Friday for Europe and late Thursday for Americans. This is the second in-game concert hosted within the Fortnite map, with Marshmello being the first musician to do this.
You can find the stage near one of the Giant Astro Heads you need to bounce off of for another challenge. It's still under construction, and will gradually be completed as the Event start date inches closer.
Land on the stage to complete the challenge, and you might as well practice some of your dance moves in preparation for the concert.
You will also need to complete the challenge to bounce off of Giant Astro Heads, so check out our guide on how to complete that if you haven't done so yet.