How to Unlock Gallo Tower in Vampire Survivors
Learn how to unlock Gallo Tower in Vampire Survivors.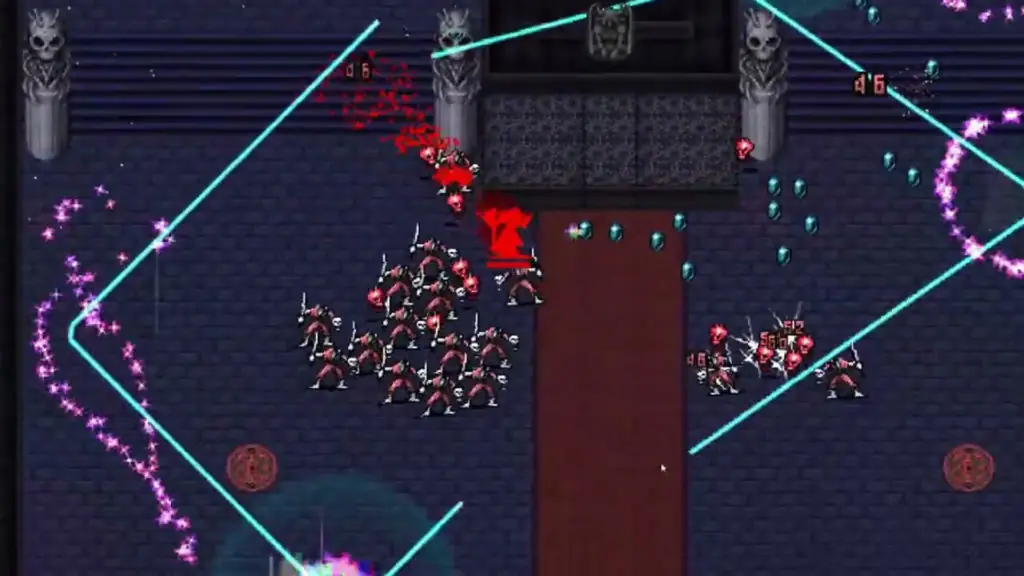 Vampire Survivors is a roguelike single-player shoot 'em up game available on Steam. The game currently holds an overwhelmingly positive number of reviews since its early access release in December 2021. Thanks to its popularity, the developer, known as poncle, has consistently pushed updates to introduce new levels, monsters, and game mechanics.
One area of focus for the developer is adding new levels or stages to the game. The Gallo Tower level was added to Vampire Survivors on April 5, alongside a new character, new enemies, and a few other minor additions and changes. Below, we'll explain everything you need to know about how to unlock the Gallo Tower stage in Vampire Survivors.
How to Unlock Gallo Tower in Vampire Survivors
To unlock Gallo Tower in Vampire Survivors, you need to get to level 60 in the Dairy Plant. The Dairy Plant is the third level in the game, unlocked after Inlaid Library. Reaching level 60 on the Dairy Plant stage can be done with any character in the game, and there are no specific requirements you need to be aware of to unlock Gallo Tower.
When you load into the Gallo Tower stage, you will notice a green pointing southward. If you head south and follow the arrow, you'll eventually encounter a special item called the Sorceress' Tears. The item permanently allows you to speed up time in Stage Selection. Picking up the Sorceress' Tears unlocks the "Hurry" game mode.
Similar to Hyper mode, Hurry mode is an option you can enable at the stage selection screen. It makes the game only lasts 15 minutes instead of the usual 30 minutes. In addition to the shorter overall game time, enemies spawn every 30 seconds instead of one minute. Hurry mode is good if you only have a few minutes available to play, but you're dying to squeeze in a game.
For more guides, check out our Vampire Survivors section!