Tower of Fantasy Origin of War Guide – How the Challenge Mode Works
It's time for WAR!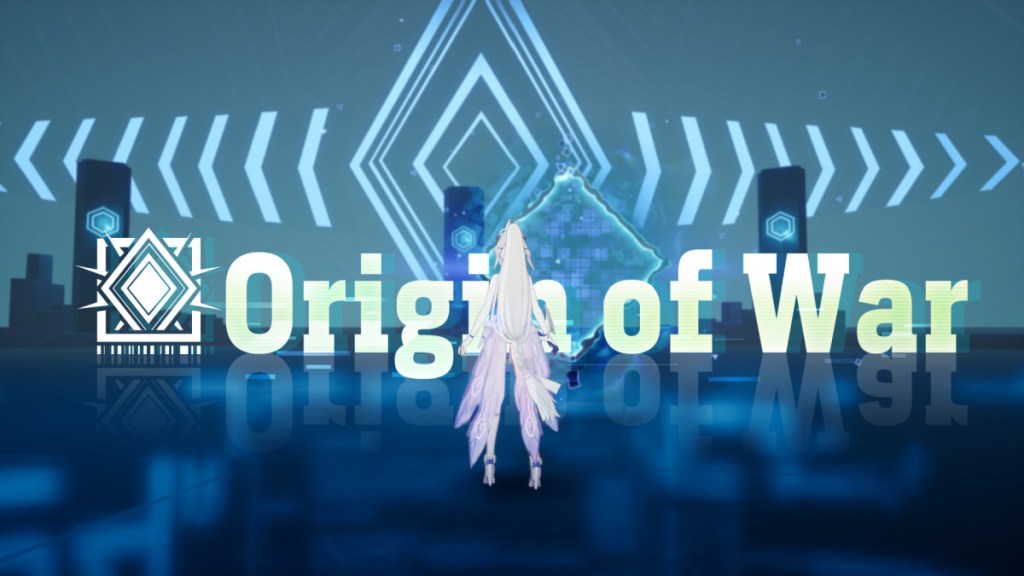 Wanderers have been itching for new challenges, events, and Simulacra. However, now that the festive season has passed and Wanderers have explored the entirety of Mirroria, they have been left with nothing to do besides do their daily tasks to obtain Red Nucleus and the like. Thankfully, a new seasonal challenge has arrived for Wanderers to show off their skills and climb the leaderboard. Follow this guide on How the Origin of War Challenge mode works in Tower of Fantasy.
Tower of Fantasy – How Origin of War Challenge Mode works
As you can expect, with the latest Version, 2.3: Wandering Amidst Miasma, there will undoubtedly be new challenges. This is exactly what Tower of Fantasy has in store for you with the Origin of War team challenge mode. This is a Seasonal challenge mode, meaning it will reset each cycle.
How to Access
To access this mode, you must reach Executor Level 80. The first cycle will begin on February 2, 2023, and Wanderers must form teams of 4 to challenge enemies. Additionally, there will be 25 levels, in which a boss fight will occur on the 5th level.
How to Obtain Affixes and Equip them
In the Origin of War challenge, an Affix Mechanism will allow you to affix certain buffs to your weapon. Each level you complete will allow you to obtain these buffs, such as squad support, damage boost, and anti-freeze. In addition, you will be able to redo a level you haven't cleared; if you haven't received an affix previously, your chances of getting one increase when you redo the level.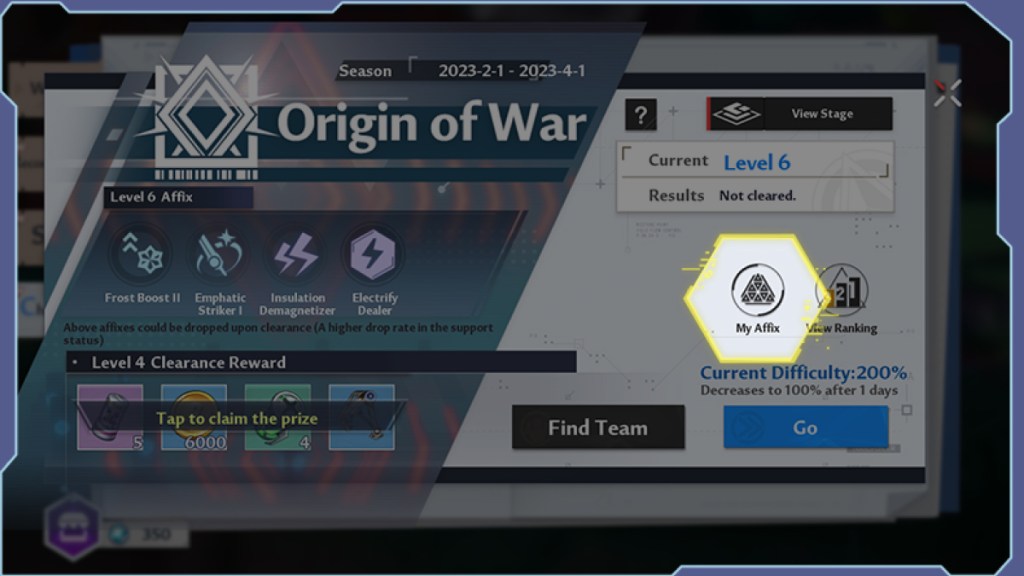 However, although you have obtained your Affixes, they will only work once you've equipped them. You can equip up to six Affixes. Before you can equip your Affixes, note that there will be restrictions on where you can place them; this means there may be conflict in the combination you choose.
Related: Tower of Fantasy Limited-time Events: Passion for Chocolate and Half-Anniversary Party Guide
Once you begin the Origin of War challenge, note that weapons and Simulacra traits can't be switched; this means all your activated relics and effects will be removed before the start of the battle; enemies will also be immune to Phantasia, so its best to choose your weapons and Simulacra wisely.
---
And that's how the Origin of War challenge mode works in Tower of Fantasy. Check out Gamer Journalist on Facebook to keep up with our content and join the discussion. You can also check out our other guides, Tower Of Fantasy – All Upcoming Characters (2023) or How To Get Pets In Tower of Fantasy – Best Pets To Have.