Tower of Fantasy Codes (October 2022) – How to Redeem
Here are all the active codes for Tower of Fantasy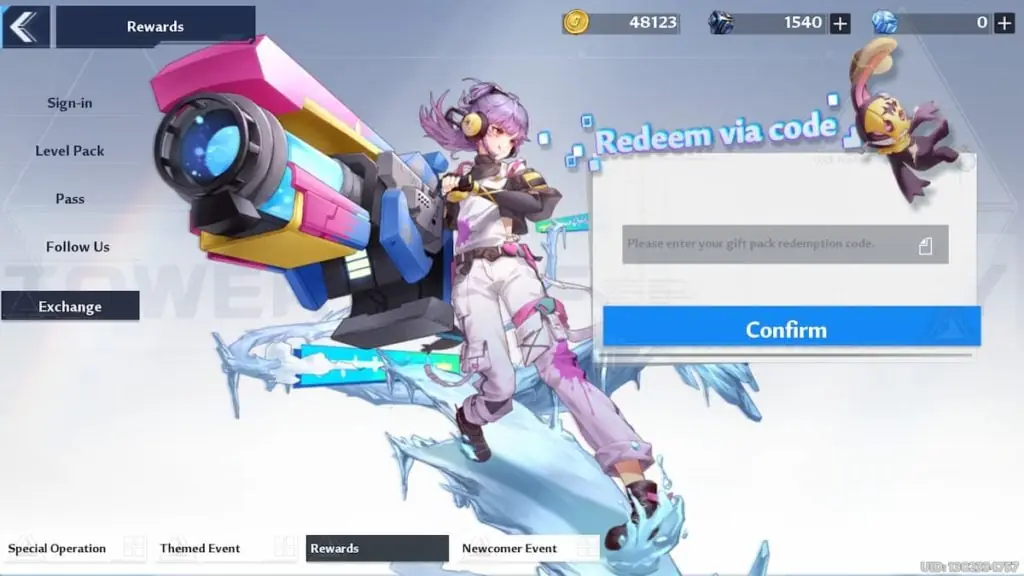 Tower of Fantasy is the incredible free-to-play anime MMORPG that sees you exploring and navigating the beautiful lands of Aida, in search of enemies, quests, items, and more. One thing we could all do with a little extra, however, is gold. Not only is Tower of Fantasy free to play, but the developers are even giving out codes for free rewards on top. But what are the codes, and how do you redeem them?
Active codes in Tower of Fantasy
Here are all of the active codes and their rewards:
TOF666 – 8,888 gold and one SR Relic Shard Box.
ILOVETOF – One Gold Nucleus and five Weapon Battery II.
TOF888 – 8,888 gold, one Black Nucleus, and ten Crispy Grilled Fish.
These are free rewards shared by the developer as a token of gratitude to the players for playing the game. Such an array of free rewards could help you go a long way, so hop on the game now and redeem them!
How to Redeem Codes in Tower of Fantasy
If you are unsure of how to claim these codes, then follow these steps. Thankfully it is simple, intuitive, and instant.
Firstly, after booting up the game and positioning your character into a safe space, you are going to want to hold the 'alt' key, to reveal your cursor. With your cursor, navigate it up to the top right, where there are the three buttons, the navigation menu, the shop, and one that looks like a gift basket on the very left. Click on the gift basket.
You have opened onto a screen with a lot of menu tabs down the left side and along the bottom. You can release the 'alt' key, now. Out of the four bottom tabs, click on 'rewards'. This set of menus concern your free and hard-earned rewards through game play.
Now a new set of five tabs should have appeared on the left side of the screen. At the bottom of that list should be an 'Exchange' button. Click on it. To the right, now, should be a space for you to input your codes! Codes are case sensitive, so be sure to type them in exactly as they are presented. The rewards will be processed instantly and sent to your mailbox.
Related: How to Open Your Mail in Tower of Fantasy
There you have it, all the active codes and how to claim them. Keep an eye on Gamer Journalist for more gaming and Tower of Fantasy content.