Top 20 Best Educational Video Games Perfect for Back to School
If you're in need for a great educational game for school, there are many.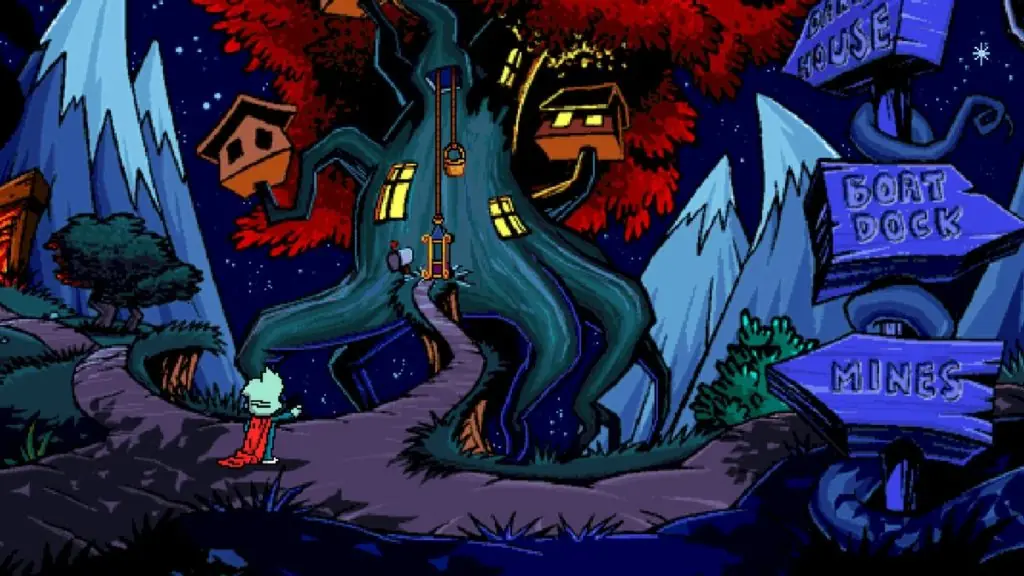 Finding a perfect educational game can be a tiring thing. There are hundreds of thousands of games out there, but there are only so many quality educational titles to choose from. With school already starting up, what better time to find the best ones for you or your child? We've compiled 20 of the best educational video games for back-to-school, so let's check them out!
Top 20 Best Educational Video Games Perfect for Back to School
We've made sure to cover every type of educational game on this list. From straight-up school-like programs to abstract choices, there is sure to be something for any type of learner to connect with and gain some knowledge from. Some are free, and some even have a monthly fee. Let's dive into the list!
Blooket
The first on our list, Blooket is a great trivia website created online for teachers and students to use in order to put their knowledge skills to the te test. It's free and can be accessed via web browser so downloads are needed. This one is mostly used in class but can also be accessed via lobby codes online.
Zoombinis
A classic amongst 90s kids, Zoombinis is a point-and-click adventure where kids are tasked with getting the tribe of Zoombinis through an ever-changing world filled with puzzles and riddles. Something that kids need to look out for in this one is trying to get as many of the Zoombinis to the end as possible, as losing some is imminent. The remastered version is available on Steam and well worth the price.
ABC Kids
A cute little free mobile app, ABC Kids has some great basic learning for Pre-K children. learning about colors, numbers, and words are what parents can expect from this free and colorful app. It's great at keeping children's attention as its cast of characters is cute and talkative.
PBS KIDS Games
Another great free app for kids, PBS KIDS Games allows children to play learning games on-the-go with some of their favorite PBS characters such as Elinor, Daniel Tiger, and of course, Elmo. These games have a wide range and work for kids from Pre-K up to 6 years old. As always, PBS puts a lot of great content into the game without charging parents for it.
ABCmouse
A website that's been around for a while now, ABCmouse is a great place where parents are able to tailor the games for their young learners themselves. Though this game site has a monthly fee, there are tons of games to play in order to expand children's knowledge. There's also an app as well for mobile learning too so your money actually goes a long way.
World of Peppa Pig
Peppa Pig has seemingly rebounded in the last few years as she is yet again spotted just about everywhere. Her mobile app, World of Peppa Pig is a fantastic set of games that inspire learning and creativity in Peppa's beautiful, colorful world. It's another free app that parents won't have to worry about paying money for in order for their child to have fun.
Math Blaster
Another classic learning game, Math Blaster is an educational title for children who love action and adventure. Taking a lot of inspiration from the genre, Math Blaster employs children with an action-packed way of testing their knowledge of arythmatic. This too has a mobile app, so testing knowledge on the go is a great possibility.
Minecraft
Here's where we begin to enter the more abstract realm of educational games. Not too surprisingly, Minecraft allows children's creativity to thrive. Along with that, there are a lot of crafting mechanics that improve children's problem-solving as well as memory, and even survival in a dangerous world. Though it may just look like a bunch of cubes, there's way more to it under the surface.
No Man's Sky
Falling in a similar vein as Minecraft, No Man's Sky inspires kids to explore an uncharted galaxy, scavenging for supplies, and creating space ships to fly and bases to live in. You'll learn about different materials, planets, and their own animal inhabitants along the way.
Game Builder Garage
A great game for kids that want to be a game developer someday, Game Builder Garage is a perfect choice. Not only does it allow kids to build their own games, but there are also a lot of mechanics that work in tandem with the game design aspects, such as math.
Tiny Lands
What's great about Tiny Lands is that all it really asks of its players is for them to pay attention and find the differences between each diorama. It's not only great for kids needing something to help them build their attention span but it's a great game to gain patience and attention to detail. Adults love this one too!
Duolingo
Learning a language has never been easier or more fun. Duolingo gives kids a chance to learn various languages all while being clocked under the guise of a video game. It's a great game that can even be played on mobile these days so that it can even be taken to whatever country you may be visiting. That's pretty versatile.
Big Brain Academy: Brain vs. Brain
A heavy hitter in the gaming industry since the Nintendo DS, the Brain Age games are some of the highest quality educational games you'll find. In Brain vs. Brain, there are tons of minigames that test children's knowledge across many topics and can even be played with others through multiplayer functionality.
Tetris 99
Though Tetris doesn't seem to scream educational, it's a puzzle game at its core. Meaning, that this is a great game for children who are learning to problem solve. It's also a great game for sorting and matching too. Whether small or old, this game has something for everyone. And of course, it's a mobile game too.
Scribblenauts
If your child is looking to let creativity take control with platforming mechanics, you can't go wrong with Scribblenauts. There are many different versions of this series, some even with DC superheroes. It's a nifty little platformer where your child can actually bring their imagination to life by using words as objects in the game.
Pajama Sam: No Need To Hide When It's Dark Outside
What kind of list would this be if we didn't include at least one of Humongous Interactive's fantastic early PC titles? A point-and-click adventure, Pajama Sam: No Need To Hide When It's Dark Outside is great for children as not only does it teach them not to be afraid of the dark, there's a great amount of exploration, puzzles, and riddles to solve, as well as an easy to use set of controls. You can't go wrong with this or any of Humongous's other titles such as Freddie Fish or Putt-Putt. A lot of these games have also been remastered and ported to the Nintendo Switch recently as well.
Portal
Though the Portal games aren't typically marketed for kids, there's no violence to be found and there are a ton of great puzzles to solve using physics as well as portals. Though, it's worth mentioning that these games are difficult so these are definitely geared more towards teenagers. These are some timeless classics.
Among Us
A game that probably no one saw coming from this list, Among Us is actually a fantastic game for kids to pick up problem-solving due to the in-game tasks, deduction because of the murder mystery element, and social interaction through the deduction aspects and people reading. The cartoonish graphics are another plus with this one. It's also insanely easy to pick up and play.
Escape Academy
A new player in gaming, Escape Academy is a really fun game that's filled with all sorts of different Escape Rooms for players to try and solve. The beginning areas aren't that difficult and it's great for young teens to get the hang of and begin to build more complex problem-solving skills. The cast of characters is also cool, the dialogue is engaging, and the rooms are extremely unique and well-done.
Golf Gang
Our last title on this list is quite a fun one. Golf Gang, while not starting out as an educational game, per se, is actually very educational once you start unlocking things. There are all kinds of ball modifiers that can be used in-game to experiment with and there's a strong emphasis on problem-solving. Physics plays a huge part in this game so math is definitely of use in this one.
That's our entire list of the 20 best educational video games that are perfect for back-to-school. Sure, there are some other really great games out there, but these are far and above the best to check out if you're in need. A lot of these even appeal to gamers of any age as they're very intriguing once you get started with them.
Related: Top 5 Hardest Puzzles to Solve in Video Games (and How to Solve Them)