Stoneshard Talk to the Elder Guide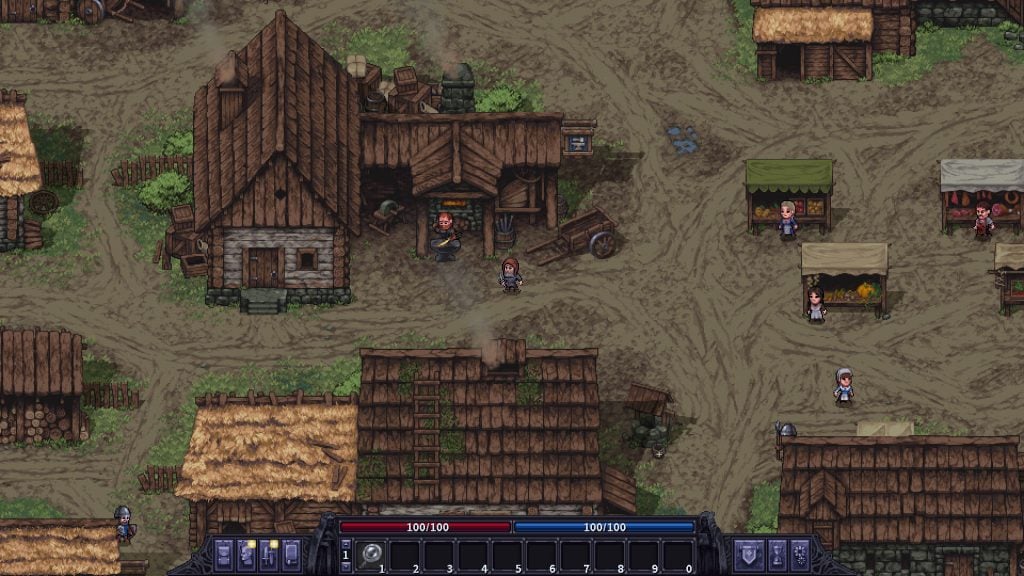 Stoneshard is a new challenging roguelike turn-based game released on February 6th, 2020 on Steam. It raised a little over $100,000 on Kickstarter with 3,641 backers. One of the first things you need to do in the game will have you speak to the elder.
Stoneshard Talk to the Elder Guide
You must speak to the Elder in order to get a horse, and for some people that skip through the important things in the dialogue, he can be tricky to find.
Verren wants you to speak with him to get a horse and cart, but he does not mention exactly where you can find him. He does give you a little clue by mentioning the barkeeper might know about his location. Speaking with the barkeeper teaches you that the elder lives in the village hall by the market.
Head out of the bar to the market, and you will see a big building with some fenced in chickens. Go inside here and you'll see some guards sleeping and one at the table. Find the steps and head up to the second floor, where you will see the elder sitting at a table.
Speak with Odar the Elder and collect the contracts so you can continue on with your journey. Small tasks like "talk to the elder" can be difficult in Stoneshard without a map and directions only given through dialogue, so make sure to pay attention to the small details in this game.
About the author