Roblox Anime Star Simulator Codes (March 2023)
Click, Tap, Click, Tap!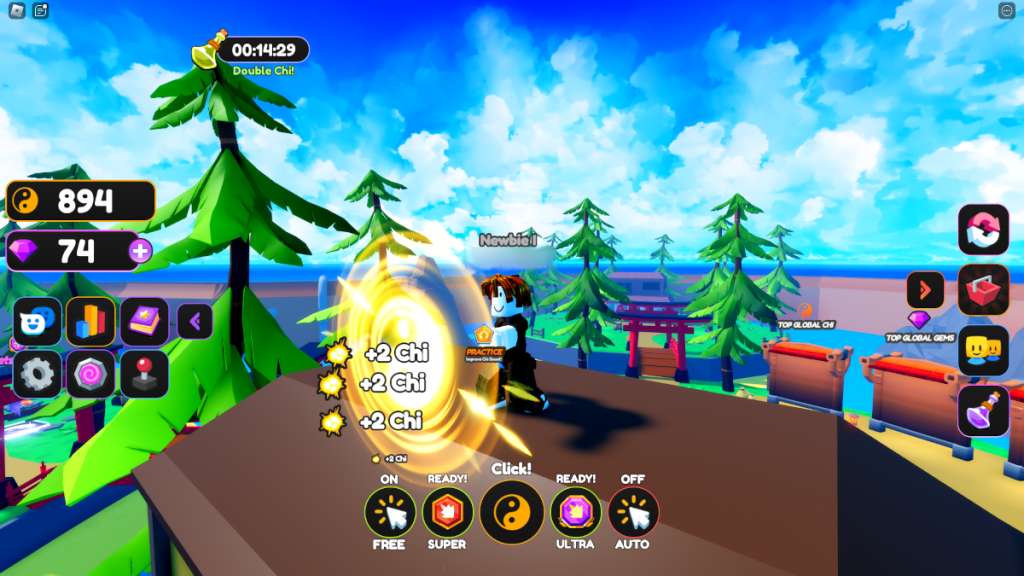 In the world of idle clicker experiences on Roblox, some are made with more … gusto than others. I would be willing to go out on a limb and say that Anime Star Simulator is not one of them. That's not to say it's a bad game, rather, it's among the most monotonous in a genre made to be monotonous. In any case, if you're cool with that — no judgment here. In fact, if that kind of game floats your canoe, then let me give you some codes to help make your journey a little less troublesome.
These codes for Anime Star Simulator will allow you to earn boosts in both of the game's currencies, Chi and Gems. It's possible that more codes will be added in the future, but as of writing, there aren't many. That said, be sure to check back every so often to see if new codes have been added and redeem them!
All Anime Star Simulator Codes List
Last updated: March 18, 2023

Added two new codes.
Anime Star Simulator Codes (Working)
These are all the working Anime Star Simulator codes!
10kfavorites — Unlocks: 2x Gems Boost (New)
thxfor140kmembers — Unlocks: 2x Damage Boost (New)
thxfor1Mvisits — Unlocks: 2x Practise Boost
thxforupdating — Unlocks: 1x Double Chi Boost
update — Unlocks: 2x Chi Boost
letsgoplayers — Unlocks: 300 Gems
2KFAVORITES — Unlocks: 200 Gems
2KLIKES — Unlocks: Double Gems Boost
Release — Unlocks: 50x Free Gems.
FreeBoost — Unlocks: 1x Chi Boost.
Anime Star Simulator Codes (Expired)
These are all the expired Anime Star Simulator codes!
There are NO expired codes!
Related: Roblox Soul War Codes (March 2023)
How to Redeem Codes in Anime Star Simulator
Follow the instructions below to redeem codes in Anime Star Simulator. It should be noted that there is another game with this same name on the Roblox platform. So, ensure the codes are correct with which version you are currently playing!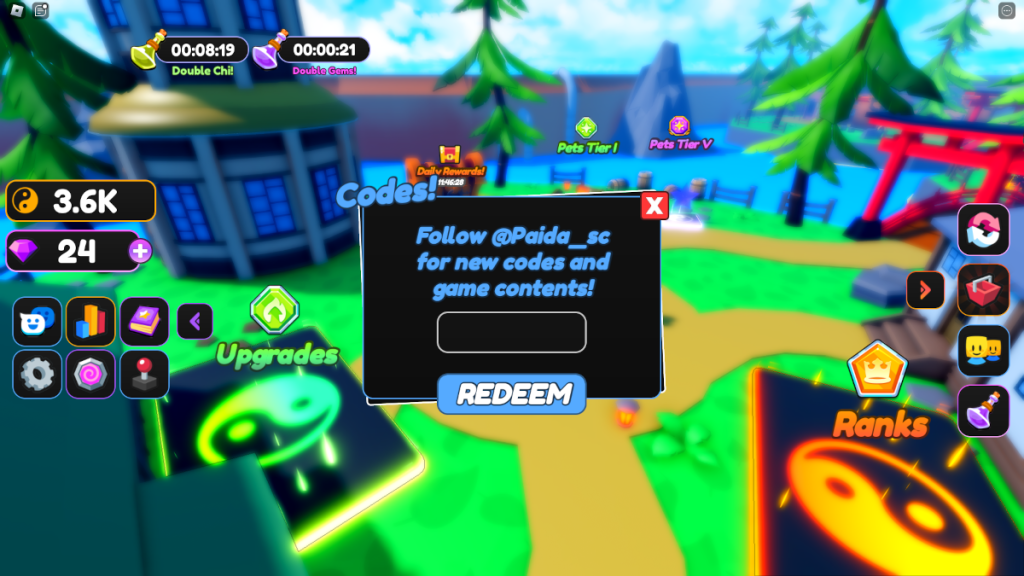 Launch Anime Star Simulator on Roblox.
On the left of the screen, click the button directly above the gear icon, with the message bubbles.
Input codes in the space provided and click REDEEM to claim your free rewards.
How Can You Find More Codes for Anime Star Simulator?
It would seem the developers of Anime Star Simulator are pointing players in two directions to get new codes. One is by joining their Discord server, and the other is by liking the game's page on Roblox. As soon as the game has reached a certain number of likes, they have promised to release a new code!
Why Are My Codes for Anime Star Simulator Not Working?
If you're trying to redeem codes in Anime Star Simulator but they're not functional, there are a couple of reasons why this could be. To start, be sure that you're copying and pasting the codes into the space provided, and not manually typing them in. That way, you can avoid any and all user error that comes as a result of mistyping. If you're already doing this, the codes might have expired!!
Other Ways To Get Free Rewards in Anime Star Simulator
In the hub world of Anime Star Simulator, right next to the pet stores, you will see a giant treasure chest. This treasure chest will provide you with free items that will help you to increase your strength, but only once per day! There is a timer on the chest ticking down the seconds until you can open it once again.
What is Anime Star Simulator?
Anime Star Simulator is an experience developed by SBL Studio for the Roblox platform. In the game, players can click their mouse / tap their screen to earn a currency called Chi. Chi can be used to Rebirth, which will earn them another currency called Gems. As soon as they have enough Gems, players can buy pets that will help them to earn even more Chi. If you keep this up, you'll eventually be strong enough to challenge powerful enemies and become the world's strongest anime warrior!
If you're looking for more codes, check out our dedicated Roblox section here on Gamer Journalist! In addition to codes, we also have a variety of guides to accomplishing the most epic deeds in all of your favorite Roblox experiences! And, in the meantime, make Gamer Journalist your home for all your gaming news, previews, reviews, and guides!!