Overwatch Halloween Event 2019 Now Live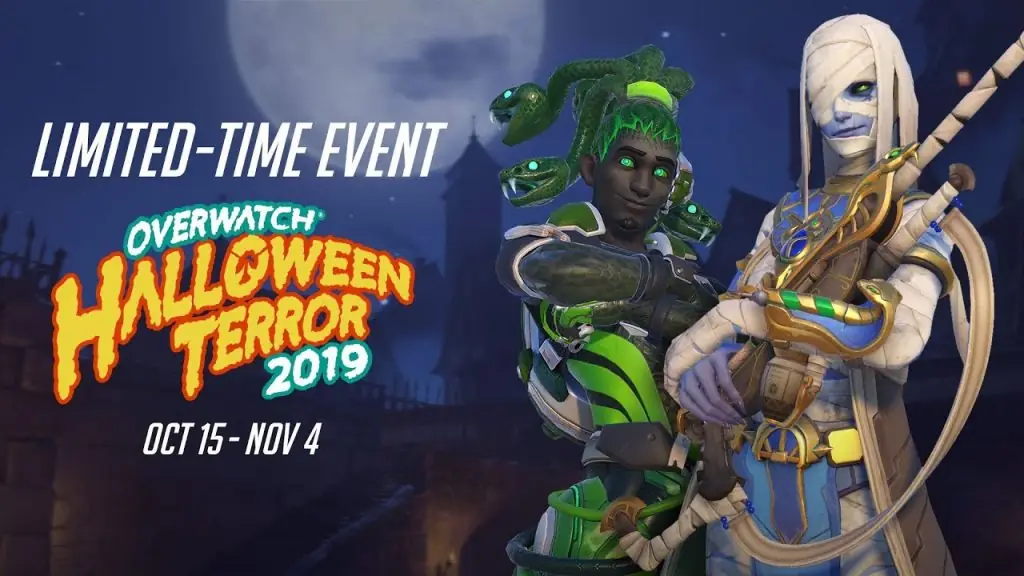 Get in the spirit with Overwatch's Halloween event. This event brings eight new skins, weekly challenges, and the comeback of a popular game mode. The Halloween event runs from October 15th to November 4th, 2019.
Overwatch has been known to do an annual Halloween event, where each hero gets a spooky outfit. This year we can see new heroes like Baptiste and Ashe in their new costumers, along with Widowmaker, Orisa, and Junkrat.
Overwatch Halloween Event 2019 Now Live
Weekly challenges are also part of this year's Overwatch Halloween event. Each of the three weekly challenges grant a rare skin after completion. Players are asked to win nine games of Overwatch in quick play, competitive, or arcade mode.
No more ghouling around!

Overwatch Halloween Terror begins NOW.

🎃👻 https://t.co/7oe0huX0iD pic.twitter.com/3lPxjmg7uC

— Overwatch (@PlayOverwatch) October 15, 2019
You must complete the challenges to unlock Junkrat's Inferno skin, Sombra's Demon Hunter skin, and Baptiste's vampire skin. Junkenstein's Revenge is also making a comeback this year, which is a PvE mode where four players team up to fight waves of robots while defending the castle.
During the event, players can unlock new icons, voice lines, and highlight intros. Once again, the event runs from today until November 4th, so hop in game to get started on your challenges!