Is Sonic Colors: Ultimate a Remake?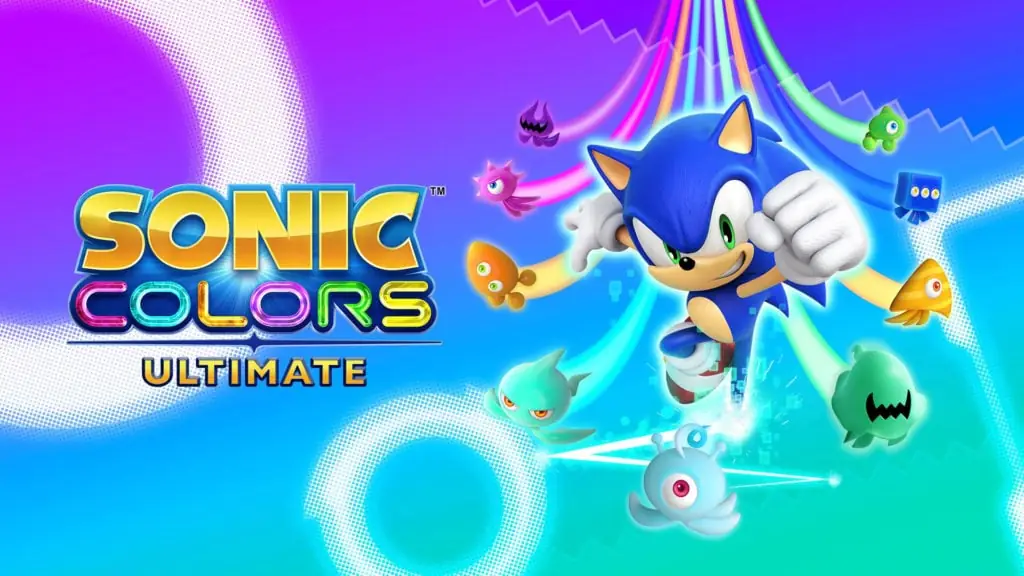 Speaking as someone who has been in the gaming scene since the early 90s, I speak with confidence when I say that the era of 3D has been a bit of a… mixed bag for Sonic the Hedgehog. Don't get me wrong, I have nothing but fond memories for Sonic Adventure and Sonic Adventure 2 (even if they haven't aged especially well), but every game after that has been a bit of a toss-up, to put it diplomatically. Sometimes, we got games that were actually pretty decent, like Sonic Generations, while other times we got games like Sonic Unleashed or Shadow the Hedgehog, and the less said about that era of gaming, the better.
There was one recent 3D Sonic game, however, that while not universally beloved, does maintain a fairly high position on the totem pole: 2010's Sonic Colors. Originally released on the Nintendo Wii, Sonic Colors' increased emphasis on pure speed-based platforming felt like a return to form for the blue hedgehog. There were far less gimmicks, less of Sonic's friends getting in the way, and less of Shadow saying "damn" every five minutes.
The only thing that really hampered the game was its presence on the Wii, which meant the inclusion of occasionally irritating Wiimote waggle controls. If, theoretically, those controls could be removed, it would be an exponentially better game. Luckily, the folks at Sega do hear our pleas from time to time, which is why they're releasing Sonic Colors: Ultimate later this month. We'll tell you everything you need to know about Sonic Colors: Ultimate, as well as answer a particular question: is Sonic Colors: Ultimate a remake?
Is Sonic Colors: Ultimate a Remake?
If you wanna get technical about it, Sonic Colors: Ultimate is not a remake, but a remaster. Remember, kids, there is a difference. It's fundamentally the same game; same story, same dialogue, same general gameplay loop. However, parts of the game that may have been held back by outdated design sensibilities have gotten a proper touch-up treatment. The graphics, for instance, have been completely rerendered in Unreal Engine 4 to give them a proper modern sheen. It'll even be able to run at 4K definition, depending on the platform you play it on, though we'll get to that later. If you're a fan of cosmetic items, several skins and outfits for Sonic will be available, including ones based on the 2020 Sonic the Hedgehog movie.
The gameplay has been overhauled as well; while Ultimate is based on the Wii version of the game, the waggle controls have been completely ditched, moving back to good ol' fashioned button inputs. A few new features have been added, including the Jade Ghost Wisp, ported over from Team Sonic Racing, which will allow Sonic to phase through walls and find shortcuts. Outside of the main campaign, there's also a new Rival Rush mode, where you can go head-to-head with Metal Sonic in high speed races. There's also local multiplayer functionality, just like in the original game, wherein two players can run through the game's levels together. Unfortunately, this feature can only be used offline, and while the original game did feature online leaderboards for posting your times, Sega hasn't clarified on whether or not those are coming back.
The game's soundtrack has been remixed and remastered, too. The original soundtrack was fine, but hey, if you're gonna remaster everything else, you might as well go for the complete package. Tails' voice actress, Kate Higgins, was also brought on again to redo a few of his lines of dialogue, though Roger Craig Smith's original performance as Sonic will remain untouched. Fun fact, Sonic Colors was his first time playing the character after his previous English voice actor, Jason Griffith, stepped down, and he's remained Sonic's voice ever since.
When does Sonic Colors: Ultimate Release?
Now, let's get down to brass tacks. Sonic Colors: Ultimate is releasing on September 7th, 2021 on Nintendo Switch, Xbox One, PlayStation 4, PlayStation 5 (via backwards compatibility), Xbox Series X/S, and PC via the Epic Games store. If you were hoping for a Steam release, well, tough. Maybe next year. To address a previous comment, the PlayStation, Xbox, and PC versions of the game will have 4K graphic support.
Sonic Colors: Ultimate Pre-order and Early Access
If you're interested in pre-ordering, you have a few options. If you go for the standard digital version, which costs $39.99, you'll get the game, a set of player icons, and some special lightning cosmetics for Sonic's boost ability based on the 2020 movie. If you go for the digital deluxe edition, which costs $44.99, you'll get all that stuff plus a three-pack of remixed music tracks, a set of gold and silver cosmetic items for Sonic, some extra player icons based on the movie, and most interestingly, early access to the game before its actual launch! If you get early access, you'll be able to play the game starting on September 3rd at the following times:
PlayStation Consoles: 16:00 PST / 18:00 CST / 19:00 EST
Xbox Consoles: 06:00 PST / 08:00 CST / 9:00 EST
Nintendo Switch: 16:00 PST / 18:00 CST / 19:00 EST
Epic Game Store: 16:00 PST / 18:00 CST / 19:00 EST
If you prefer physical copies, pre-orders are open at most major retailers for Xbox One, PlayStation 4, and Nintendo Switch copies for $39.99. While the physical edition unfortunately doesn't come with all the digital goodies, it does come with a nifty baby Sonic keychain based on the movie (while supplies last). One side note for our friends across the pond: EU-region physical copies have been delayed indefinitely for reasons related to the pandemic, so you might just want to stick with digital copies.
For more awesome games, check out the best Nintendo Switch games coming in September!