Is LEGO Brawls Free-to-Play?
Better Build Yourself Some MONEY!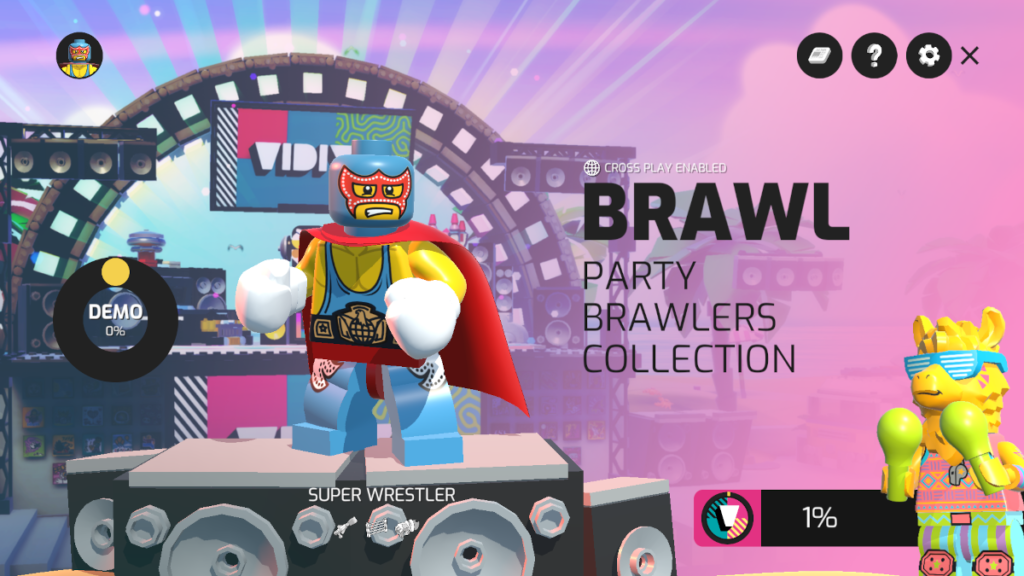 In LEGO Brawls, you can build a custom character and brawl through a variety of epic themes in an effort to reach the peak! Because of its nature as a multiplayer beat-em-up, it's reasonable to question whether this minifigure arena game will be free-to-play. It wouldn't be the first of its type to charge a premium for intense multiplayer action. So, let's look into it — will LEGO Brawls be free-to-play?
Is LEGO Brawls Free-to-Play?
No, it's not. In fact, no matter where you decide to purchase, LEGO Brawls will set you back around $39.99. It's — admittedly — a steep price point given the game's base features, but the brand goes a long way. If you're curious about what the game's like, there's a demo available via Steam. It allows you to play in the high-flying action of a multiplayer brawl, though it's unclear if your opponents are real people or bots.
If you don't want to build your own brawler, there are a variety of fighters to pick from. In the demo, there are three basic template brawlers: Heroic Knight, Intergalactic Girl, and Super Wrestler. It looks like there will be at least 150 other options in the full game. While there doesn't seem to be an option for a single player campaign, there is an option to play local free-for-brawl and online versus and co-op. LEGO Brawls will also feature cross-play, so if you have a copy on PC and your friend is on PS5, fret not!
Related: Which LEGO Star Wars Game Is the Best?
You can nab a copy of LEGO Brawls for yourself on Switch, PS4, PS5, Xbox One, Xbox Series X|S, Apple Arcade, and PC via Steam. Stick with Gamer Journalist for more on this epic brawler as it's made available.
About the author