Investigate Neretzes's Folly Guide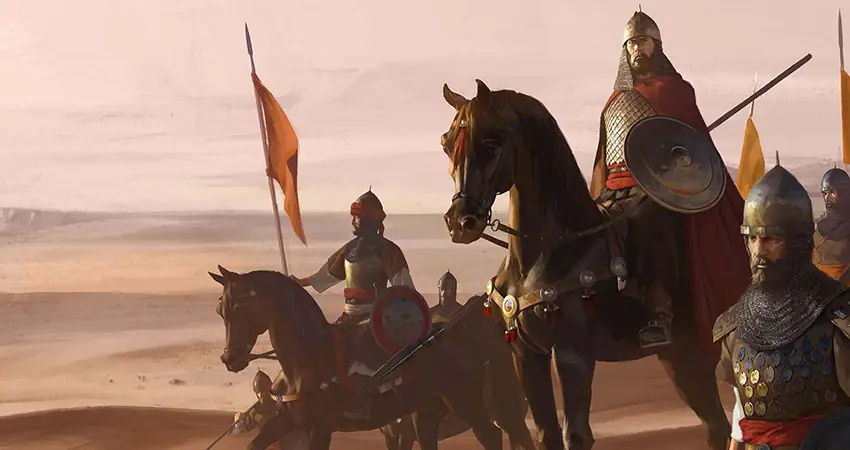 This guide takes a look at how to complete the quest called 'Investigate Heretzes's Folly' in Mount and Blade 2: Bannerlord. You will need to talk to a lot of different Faction Leaders or Nobles in this quest from all around the map.
Where To Find Nobles
If you want to find Nobles, start by opening up your Encyclopedia by hitting the 'N' key. From here, go to the Heroes page which is where you can find a list of all the different NPCs in Bannerlord.
On the left, choose to filter by Faction Leaders under Occupation. Nobles you need to speak to are mostly all Faction Leaders which you can find on this page.
Click on any Faction Leader and look on the top right of the screen to see their last known location. Click on that location and it will bring up a new page where you can Track it. This creates an easy-to-follow marker on your map so you know exactly where to go to get to the location and find the NPC.
You can find any character in the game for any quest through this page. Now, you should have a market on your map so you know where to go and how far the settlement is with your NPC.
Investigate Neretzes's Folly Guide
You will need to speak with nearly every Faction Leader and have to travel all over the map for the Investigate Neretzes's Folly quest. Here's a complete list of NPCs you need to speak to, in any order:
Caladog, Ruler of Battania
Derthert, Ruler of Vlandia
Duwain of the Jawwal, clan Jawwal
Garios, Ruler of Western Empire
Lucon, Ruler of Northern Empire
Monchug, Ruler of Khuzait
Raganvad, Ruler of Sturgia
Rhagaea, Ruler of Southern Empire
Unqid, Ruler of Aserai
Adram, clan Banu Sarran
When you speak to these NPCs, some of them might not know anything about Neretzes's Folly. They will tell you to go to speak with someone else who might have an idea. In that case, just use the Encyclopedia Tracking trick we went over in this guide to track them.