How to unlock Hulk Smashers and Hulkbuster Pickaxe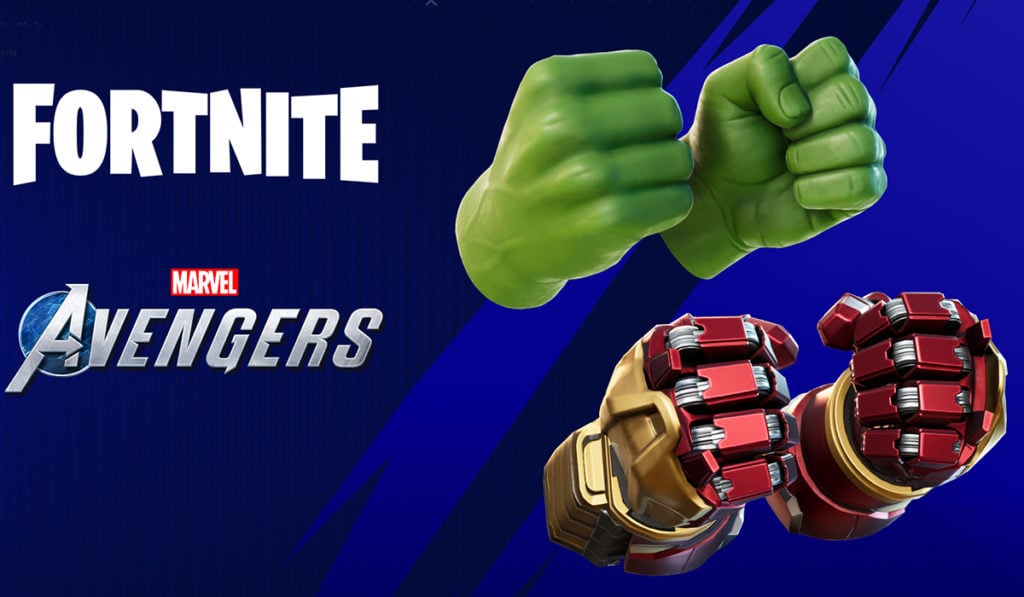 You can unlock a unique Hulk Smashers and Hulkbuster pickaxe in Fortnite by playing Marvel's Avengers. The process is confusing, so we figure a guide would be useful for those looking to get it. You'll need to make sure you have a PlayStation 4 or Xbox One available. Another thing you need is the Marvel's Avengers open beta. Here's how to unlock Hulk Smashers Pickaxe.
How to unlock Hulk Smashers and Hulkbuster Pickaxe
First, you need to have access to the Marvel's Avengers open beta. There are certain times you can access the beta. You can view a list of beta times and release dates here. After you get the beta, we can start the process to unlock Hulk Smashers Pickaxe in Fortnite.
Next, make sure to link up your Epic Games, Square Enix, and console accounts. Double-check that your Xbox Live and PlayStation accounts are linked to your Epic Games account. Next, head to Square Enix and link your Epic Games account through there. Follow the steps on the website if you're having trouble.
It will take three to four hours of gameplay to get the pickaxes, so set some time aside for this. We recommend setting the difficulty to easy so you can get this complete without any issues. A couple of hours into the beta, you will unlock the HARM Room. If you need some help finding the room, you can check our guide on how to find the HARM room in Marvel's Avengers.
You need to unlock and complete three HARM challenges on PlayStation 4 and Xbox One. If you want to get these items but don't have an Xbox One or PlayStation 4, they will be available in the Item Shop in the future. That means you won't miss your chance to pick these harvesting tools up at a later date.