How to Level Up Fast in Warcraft Rumble?
Get ready to Rumble!
Blizzard Entertainment has taken the mobile gaming world by storm with the release of Warcraft Rumble, a thrilling mobile strategy game that brings collectible Warcraft Minis to life in epic melee battles.
Whether you're diving into intense PvP battles or engaging in the massive single-player campaign, one thing is for sure: leveling up your heroes is key to gaining the upper hand in Warcraft Rumble. In this article, we'll guide you through some essential strategies and tips on how to level up fast in Warcraft Rumble and power up your Minis for epic clashes and victory.
How to Level Up Fast in Warcraft Rumble?
Like with any new game, players are eager to level up as fast as possible in Warcraft Rumble. Strong Minis are the key to dominating the battlefield, so you'll need to get as much XP as possible if you want to get to the top of the food chain fast!
Thankfully, there are more than a few ways that new players can go about leveling up fast in Warcraft Rumble. These are the top 3 ways that players can get XP in Warcraft Rumble:
Complete Quests – Completing quests is one of the best ways for newbies to get extra XP in Warcraft Rumble. For starters, you'll get XP just from pretty much doing what the game tells you. Also, you have the potential to earn XP Tomes, which are items that give you bonus XP!
Go on Missions – Missions are similar to quests, but you have the potential to earn even more rewards!
Finish Dungeons. – Dungeons are full of all kinds of loot, including XP-boosting items. Plus, you can get tons of additional XP from knocking out enemies!
Despite all of these methods being great ways to farm XP in Warcraft Rumble, the best of all of them has to be completing quests.
Quests are available to all players, regardless of their level or status. Additionally, you'll almost never have to worry about running out of quests to do in the game; if you're all caught up on side quests, just do the campaign quests for a while!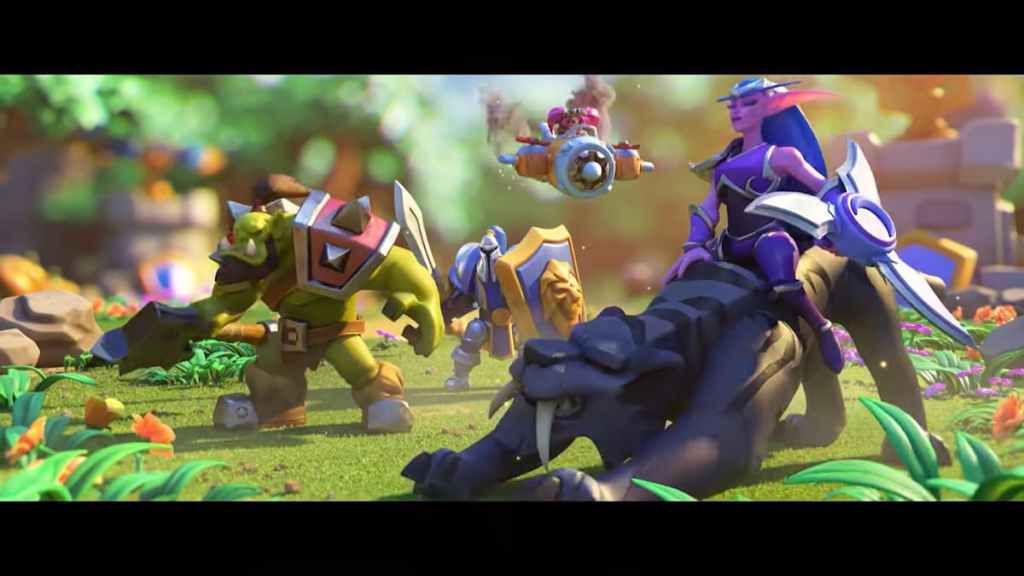 Related: How to Complete and Earn Rewards from Time Rifts in WoW
Can You Buy XP in Warcraft Rumble?
If you don't feel like climbing to the top of the food chain the hard way through quests and missions, then you might be wondering if you're just able to buy your way to a higher level. Fortunately for all of the lazy gamers out there, you can!
For a whopping 500 Gold in Warcraft Rumble's in-game Shop, you can purchase an XP Tome, which will reward you with ridiculous amounts of XP. However, this can get pretty expensive after a while, so I wouldn't recommend it as a main source of XP.
---
If you're a long-time Word of Warcraft fan and love playing every Warcraft game that you can get your hands on, then you've come to the right place. Check out Gamer Journalist's WoW content like "How to Find Gahz'raxes in WoW: Dragonflight" or "Recreate This Classic Warcraft 3 Hero With This New Trading Post Item" if you want to know more!
About the author