How to Graduate from High School in Sims 4
The sooner the better.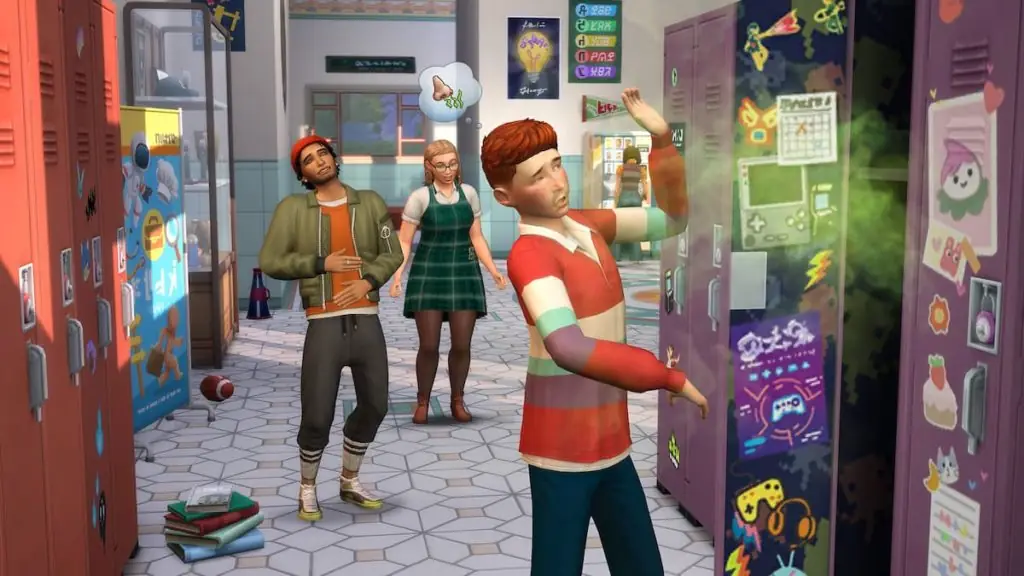 In the High School Life expansion for The Sims 4, you can send your young Sims all the way through the pubescent purgatory that is high school. You can have them take classes, make friends, enrich themselves, and best of all, graduate so they don't have to do any of that anymore! Here's how to graduate from high school in The Sims 4.
How to Graduate from High School in Sims 4
Just like in real life, your Sims will graduate from high school in Sims 4 upon reaching a sufficient age. Since only a Teen Sim can enroll in high school, only a Young Adult Sim can graduate from it. This means that your Sim simply needs to age up until they surpass Teen status. The only other requirement is basic academic competence; your Sim needs to regularly attend all of their classes and get passing marks on their tests. If they skip classes or fail too many tests, they could drop out of school and lose their chance to graduate.
Related: List of All Sims 4 Expansion Packs
Once your Sim has reached Young Adult status, a Graduation event will automatically appear in your calendar on the nearest Sunday. You might need to check the details if there's another major event like a birthday or a holiday, as those take precedence on the calendar. On that Sunday, just have your Sim show up at the Graduation venue at 6 PM, where they'll don their graduate cap and gown. There's no pressure here; just sit through the valedictorian speech, have the Sim accept their diploma, and they've officially graduated.
Incidentally, if your Sim exhibits above-average grades and extra-curricular work while still a Teen in high school, you may be presented with the opportunity to have them graduate early. There are advantages to this, like instantly getting a couple of promotions at their subsequent job, but just know that graduating early will lock them out of extra-curriculars and prevent them from attending a graduation ceremony.