How to get the Elderflame Skin in Valorant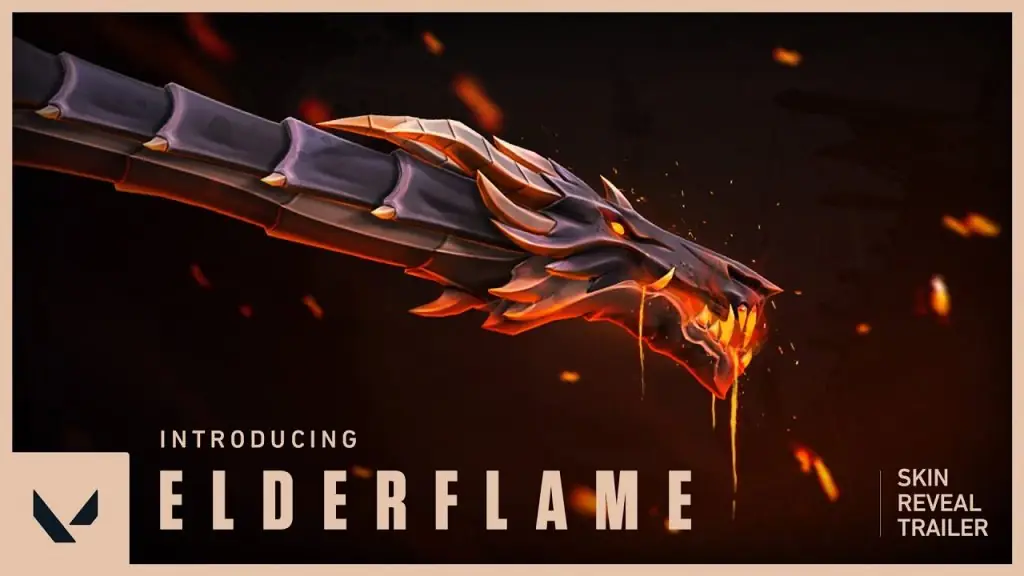 Riot Games debuted a brand new skin today, which is the first of its kind. Valorant's first Ultra Edition skins transform your ordinary weapons into fire-breathing dragons.
The new dragon-themed skins, named Elderflame, will be coming to the game on July 10. Here's how to get the Elderflame Skin in Valorant.
How to get the Elderflame Skin in Valorant
Elderflame skin is a set of skins you can acquire through the in-game Valorant store. The skin debuts on July 10, and will cost 9,900 Valorant Points for the bundle, with the knife selling for 4,950. The prices are confirmed by Riot Games' revenue lead Joe Lee on Twitter. Players looking to get their hands on this Valorant skin as soon as it releases will need to check the store on July 10.
Here's a look at the Elderflame skin reveal trailer from Riot Games on their official Valorant YouTube channel:
Taking out enemies with the Elderflame skin causes a fire dragon death effect, seen in the image below:
Ultra Edition (UE) skins all individually cost 2,475 VP. As per the official Riot Games price tiers chart, the pricing scheme for each skins is as follows:
Select Edition (SE) – 875 VP
Deluxe Edition (DE) – 1275 VP
Premium Edition (PE) – 1775 VP
Ultra Edition (UE) – 2475 VP
Exclusive Edition (XE) – Varies
The team has yet to unveil any exclusive edition skins. However, with the introduction of the new Ultra Edition Elderflame skin in Valorant, we could be seeing it soon.