How to change the tablecloth in Pokemon Scarlet and Violet
Let's set the table!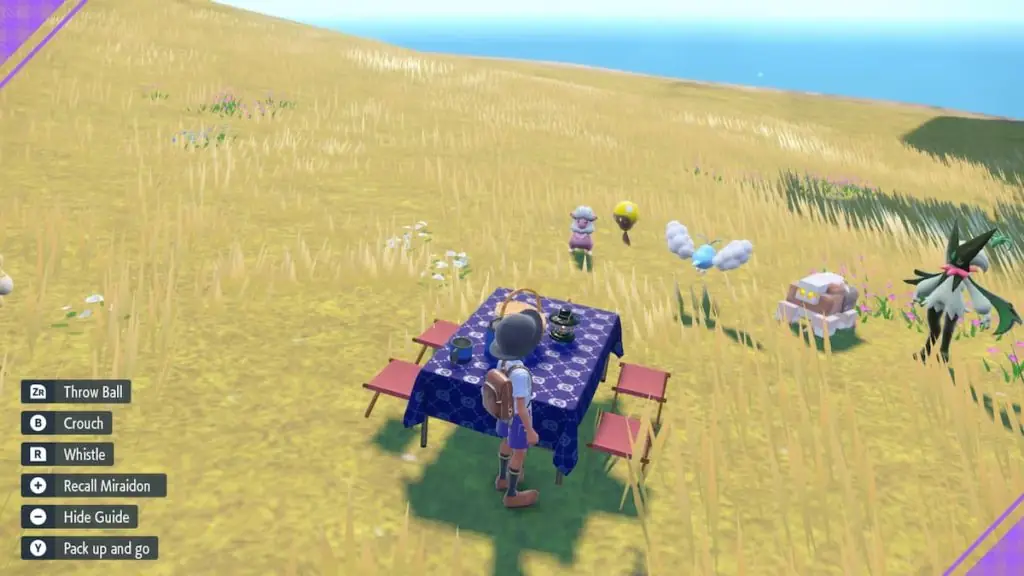 Pokemon Scarlet and Violet has a wide array of new and returning features for fans to enjoy. Whether you're a lapsed player or one that's played every entry, you'll find something fun and exciting to enjoy.
One such mechanic is the picnic; enabling you to do various activities with your Pokemon. You can pet them, wash them, or even play ball with them. It's not limited to just the Pokemon themselves as you can cook and decorate the picnic area.
Related: How to Get Whipped Cream in Pokémon Scarlet and Violet
How to Change the Tablecloth in Pokemon Scarlet and Violet?
One of the first things players may want to do is change the tablecloth. All players are given the academy cloth to start but, along your adventure, you'll pick up new and colorful cloths to accentuate your tastes.
First, open up your menu and select "picnic".
After your character has finished setting up, walk up to the table and hit the A button. Once here you'll see a few options, click "redecorate".
Finally, you'll see options of what you want to change. Select "the tablecloth" and you'll be able to switch between any tablecloth you've collected on your adventure.
Gamerjournalist has a large assortment of topics for Pokemon Scarlet and Violet. Maybe you need to know where to find and how to evolve Flabébé. Or you could need a specific material like Eevee fur and you need to know where to find it. Even the best trainers can get stuck in the fierce gym battles and, if you're one, be sure to check out the best team build to defeat them.