GTA 5 free forever on Epic Games Store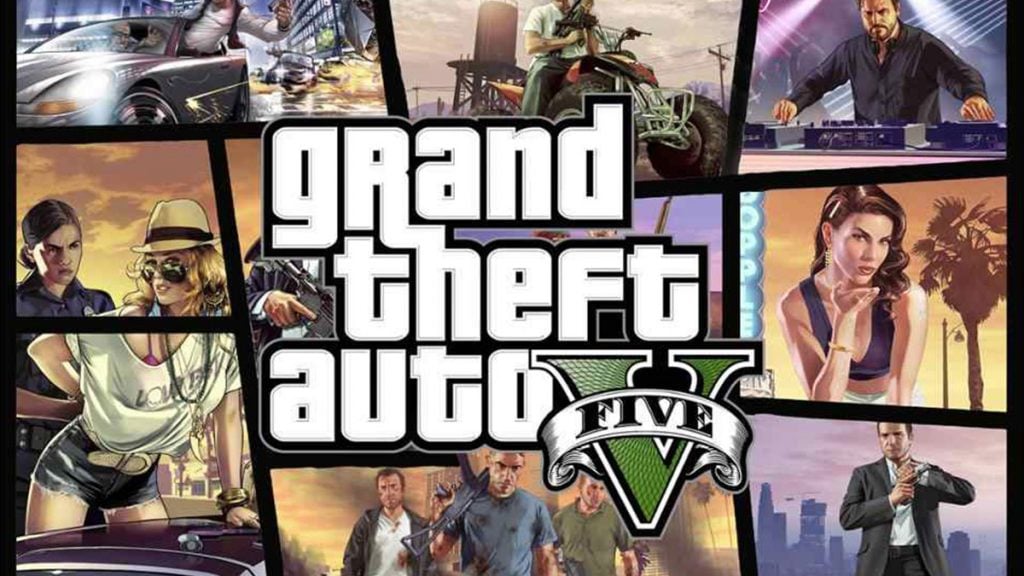 There were some rumors circulating about GTA 5 being free on Epic Games Store, and a recent error on the Epic Games Twitter account confirmed it for us. Every week, Epic Games Store does a free game giveaway. During this period, a game title is free to download and keep forever as long as it's claimed during the week.
This week, a "Mystery Game" popped up on the Epic Games Free Games list, which is something we've never seen before. It turns out that GTA 5 is the Epic Games Store free mystery game and will be completely free until May 21.
When can you start downloading GTA 5?
May 14, 11:00 a.m. EST to May 21, 11 a.m. EST
At the Epic Games Store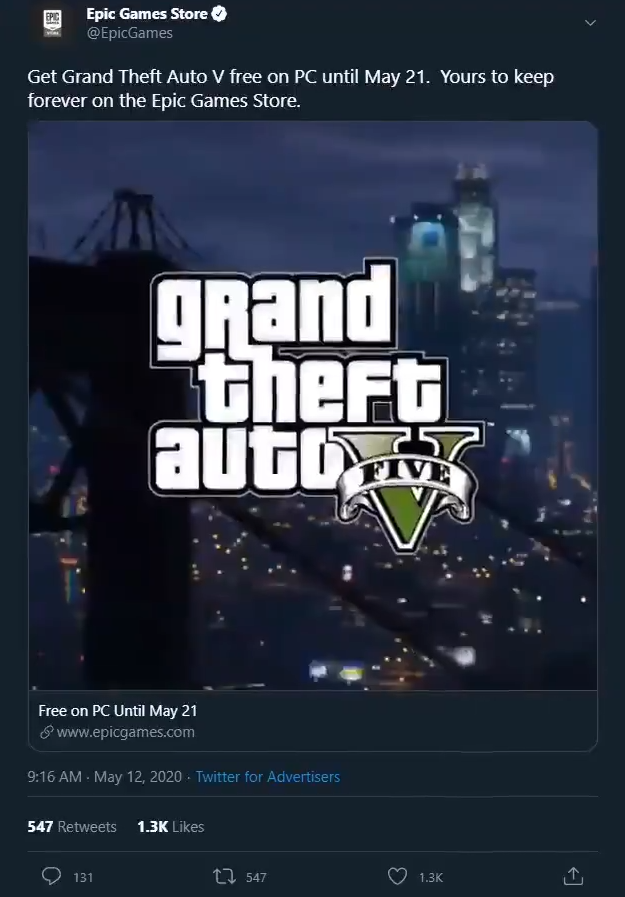 A social media manager wasn't having the greatest day over at Epic Games, or maybe it was intentional. Either way, a video was uploaded for a short period of time to the official Epic Games account, only to be deleted a few minutes later.
Twitter users were quick to the button, though, and caught some screenshots before it was gone for good. The Tweet read, "Get Grand Theft Auto V free on PC until May 21. Yours to keep forever on the Epic Games Store."
How to get GTA 5 for free?
All you need to do is open the Epic Games Store client and claim the free download of the game. GTA 5 is yours to keep forever. You can also visit the Free Games section of their website to claim your free copy.
A significant portion of Rockstar's revenue is coming from microtransactions within Grand Theft Auto Online, so increasing the userbase only makes sense from a business standpoint.
Couple that with the fact that GTA 6 will release at some point in the future and it might be a great time to get the hype train rolling.
About the author