Gotham Knights Reveals Nightwing and Red Hood Gameplay
New gameplay shows off stealth and melee combat with two of Batman's sidekicks.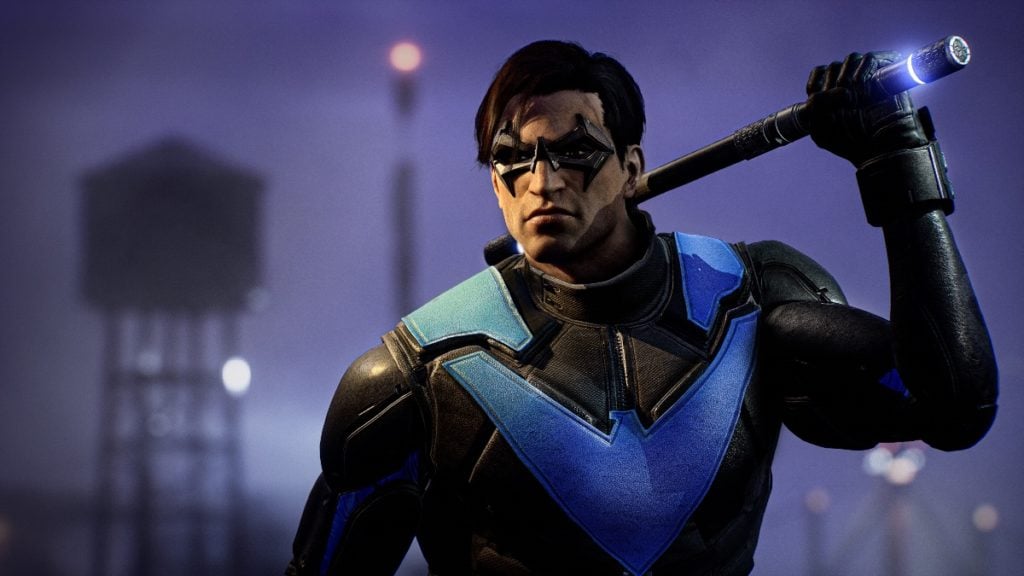 For almost two years, gaming and comic fans have been anticipating Gotham Knights, the next Batman game from WB Games Montreal. Its initial reveal at the first DC Fandome event left the fans wanting more. Unfortunately, that was all they got for a while. It wasn't until today that they finally got some brand new gameplay that showcases Red Hood and Nightwing.
In Gotham Knights, Batman's sidekicks Robin, Batgirl, Nightwing, and Red Hood protect Gotham City in the wake of Batman's death. The game draws inspiration from Rocksteady's Batman Arkham series and this can be seen in the latest gameplay. One way Gotham Knights differs from those games is the gameplay. It has a slower pace compared to the Arkham games and has different features.
For instance, the game features a momentum bar that is filled by timing and landing attacks correctly. Once full, it will unleash a powerful attack. Players can also play the game single-player or with a friend. Today's gameplay showed Nightwing and Red Hood fighting criminals side-by-side in co-op. Nightwing uses melee weapons along with acrobatics to attack while Red Hood uses non-lethal guns and explosives. The two players playing this demo of the game were even able to take down an enemy together using a special attack.
Gotham Knights Showcases New Gameplay
To travel around Gotham City, players can use each character's special traversal feature like Red Hood's soul jump or Nightwing's glider. All characters can use the Batcycle, which is a motorcycle that can be driven through the streets of Gotham and used during chase sequences in the game. When players aren't patrolling the city, they'll be using the Belfry, the player's headquarters.
In the Belfry, players can customize their gear and craft new gear pieces at the workbench using blueprints they've found. Gear can come in handy during the game's stealth sections which allow players to use takedowns to silently defeat enemies. Gotham Knights will finally be playable this fall when it releases for the PS5, Xbox Series X|S, and PC.
Those who pre-order will receive the 233 Batcycle skin.
About the author